Cigar Info
Southern Draw introducted the 300 Hands/Manos at IPCPR in 2018 in two bends Maduro (Hands) and Habano (Manos). Both scored very well in our blind testing. Last year, the company brought a new version, the 300 Hands Connecticut to IPCPR. The series is dedicated to collaboration through charity and is named after the 300 pairs of hands that touch every cigar that is rolled.
Like all Southern Draw cigars, 300 Hands Connecticut is rolled at Tabacalera AJ Fernandez Cigars de Nicaragua in Esteli, Nicaragua. The blend uses a Connecticut, USA wrapper, Peruvian binder , and Nicaragua and Dominican Republic fillers. All three of the 300 Hands series come in the same 5 sizes: Petit Edmundo 4.75 x 52 – $5.99 (Bundles of 10, $59.99), Coloniales 5.25 x 44 – $6.19 (Bundles of 10, $61.99), Corona Gorda 5.625 x 46 – $6.29 (Bundles of 10, $62.99), Piramides 6.125 x 52 – $6.39 (Bundles of 10, $63.99), Churchill 7.0 x 48 – $6.49 (Bundles of 10, $64.99). There were 150 display trays made with 50,000 cigar in each of the sizes for total of 250,000 cigars made last year.
Vital Stats:
Vitola: Torpedo
Length: 6 1/8″
Ring Gauge: 52
Country of Origin: Nicaragua
Wrapper: Connecticut Shade (U.S.A)
Binder: Peru
Filler: Dominican Republic, Nicaragua
Factory: Tabacalera AJ Fernandez Cigars de Nicaragua 
Blender: Robert Holt
Number of reviewers: 5 – Sean F. (fullermaine) Alan (Eulogy) Kevin J. (maninblack77) Matt Cade (CADE) Kevin A. (Kevin A.)
Price: $6.39
Age: 1 Year
Release Date: July 2019
Contributed by: Southern Draw Cigars
Initial Impressions
Appearance: 93
"The torpedo tip looks really sharp, not that I look at cigars as emergency weapons in a pinch. There's a slight green hue to the wrapper but in direct sunlight it looks like coffee with a lot of creamer in it. The wrapper is silky soft to the touch and the seams are very tight." –Alan (Eulogy)
Aroma: 93
"The foot and the wrapper as well gave off notes of dry hay as well as a lemon like aroma and a clove like sweetness. I decided to smoke this first thing in the morning before I smoke my stronger cigars so I don't muddle the flavors. I paired it with my usual sweet tea. Let's fire it up and see what it holds in store for us." –Kevin J. (maninblack77)
First Third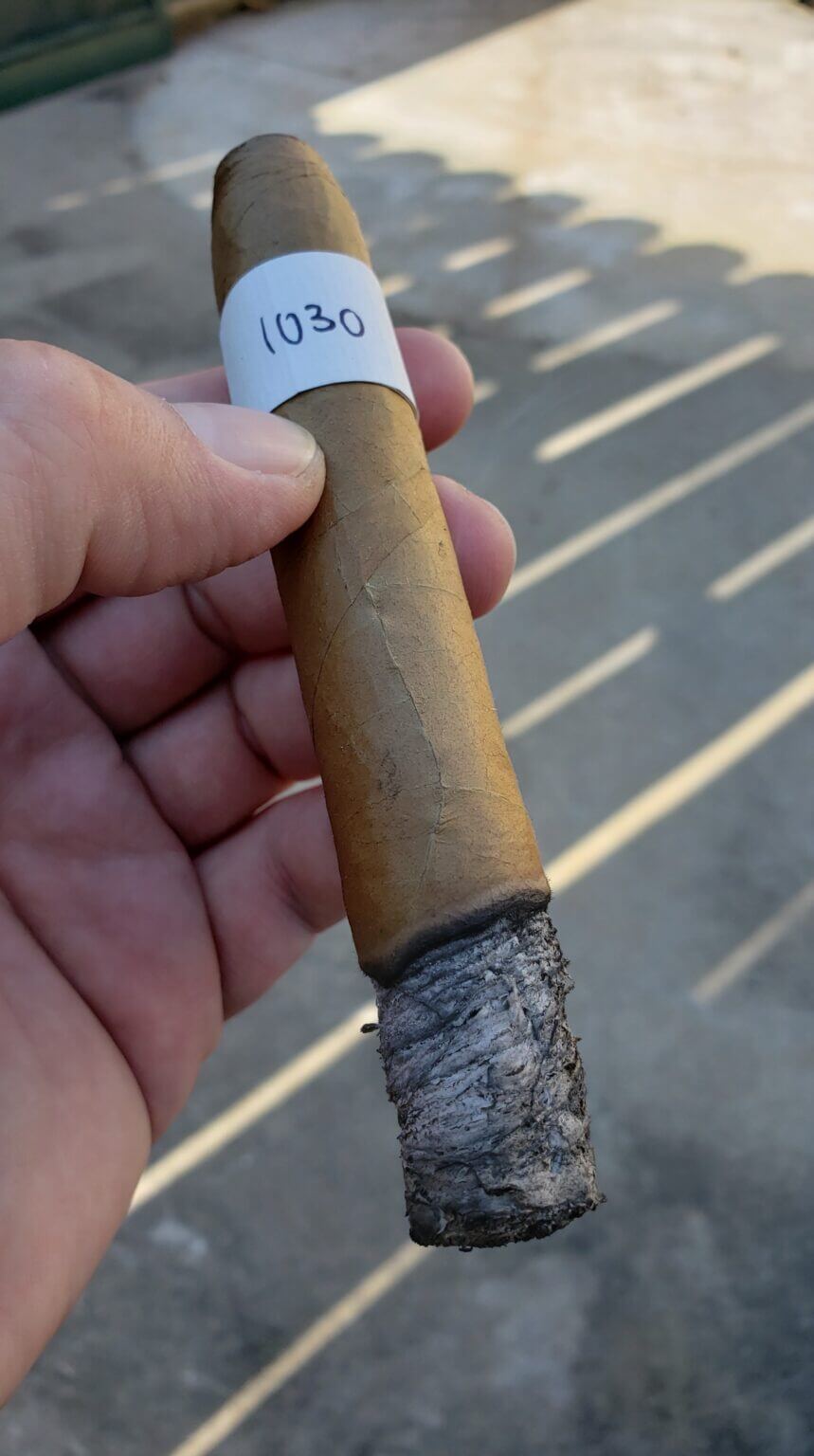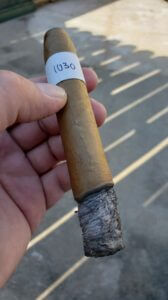 Flavor: 92
Strength: Medium
Body/Complexity: Medium
"I decided to toast the foot with my soft flame so I don't scorch the tobacco. First few puffs were definitely that typical Connecticut flavor profile of dry hay and tobacco. But I also got some white pepper on the back end that I found enjoyable. Eventually those citrus notes made their appearance known and made for a great start to this cigar. Burn was slightly wavy but easily corrected. Ash held on for almost an inch before I knocked it away so it didn't end up in my lap." –Kevin J. (maninblack77)
"The cold draw is super duper grassy, it's seriously the Cheech & Chong of cold draws. Upon torching the foot, there's a nice sting of white pepper through the nose while the draw reveals cedar and a light, bready toast flavor. And those flavors remain constant with the addition of some mineral on the retrohale at around the one inch mark. The draw is smooth as a dream and the aroma pouring off the cigar is highly pleasant." –Matt Cade (CADE)
Second Third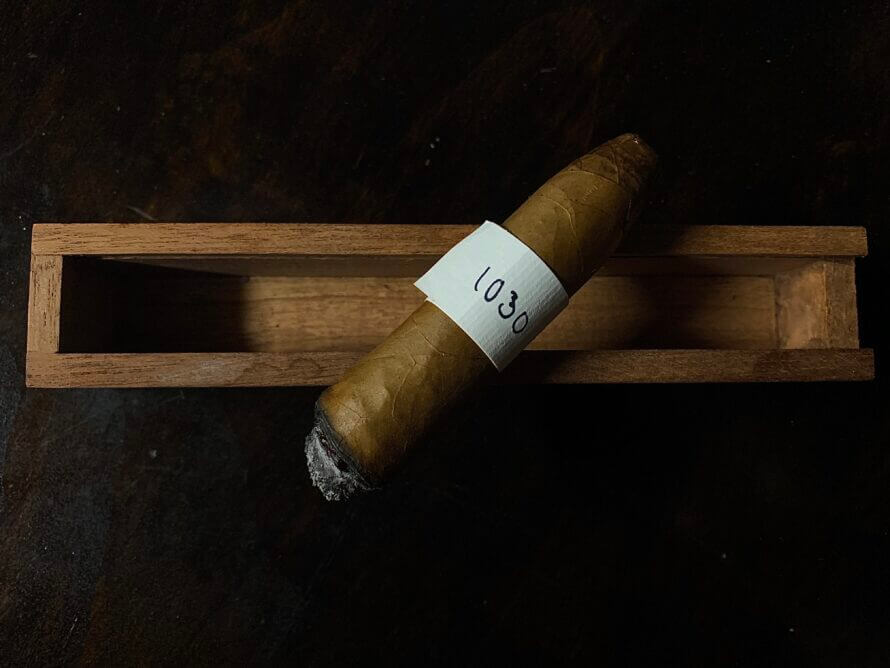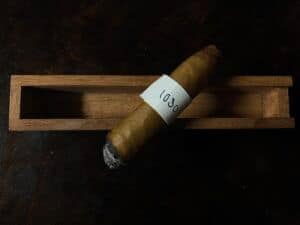 Flavor: 91
Strength: Medium
Body/Complexity: Medium
"An odd combo of grass and toasted marshmallow. Interesting notes to say the least." –Sean F. (fullermaine)
"Flavors really don't transition much throughout the second third, which is not a bad thing. The flavors blend together nicely, the burn and draw are good, and it is making for a nice, pleasurable smoking experience that is medium in strength and body." –Kevin A. (Kevin A.)
Final Third
Flavor: 91
Strength: Medium
Body/Complexity: Medium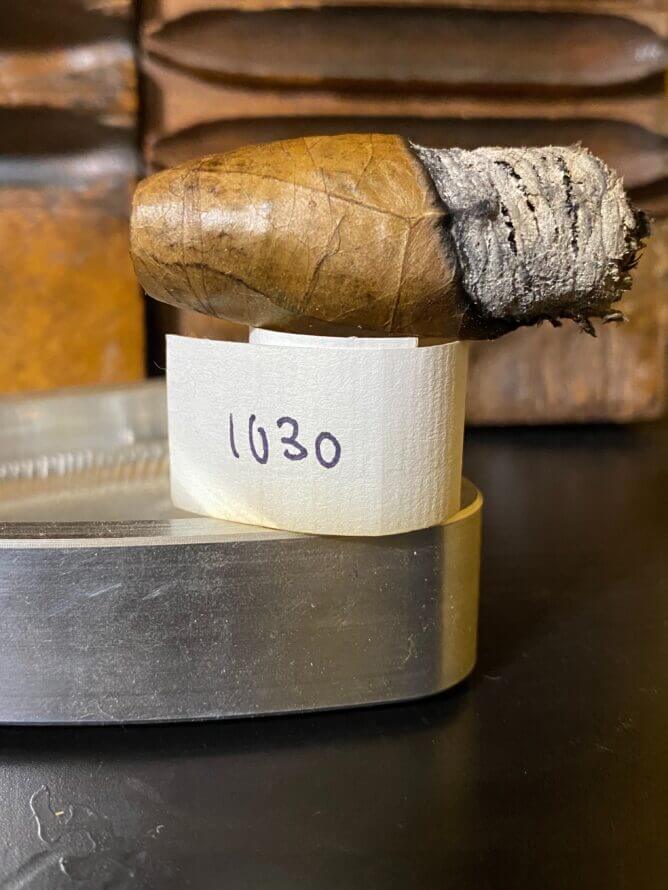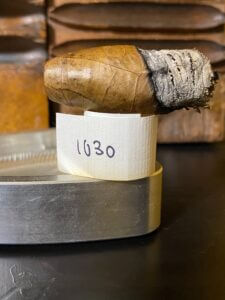 "The final third plays out much like the middle portion, with the hefty cedar muscling any other flavors on the draw out of the way. The retrohale continues to impress with that nice balance of pepper and mineral. The strength via the nose also takes a slight uptick into borderline medium territory towards the end of the smoking experience. Construction was impeccable from start to finish." –Matt Cade (CADE)
"The final third begins and ends the same way the cigar began. While not complex by any means, the dry hay, citrus notes and black pepper worked well together. I never got the sweet clove notes I smelled from the foot. Was really looking forward to that. Enjoyable finish to the cigar." –Kevin J. (maninblack77)
Overall Impressions
Draw: 96
"Beautiful draw right from the start. No extra time spent to enjoy this stick." –Sean F. (fullermaine)
Burn: 94
"This cigar featured a damn near perfect burn line and a solid, beautiful ash." –Matt Cade (CADE)
Construction: 94
"No soft spots prelight, the seams were tight, and the torpedo cap was a nice touch adding to the appearance. I thought it looked and felt well made." –Alan (Eulogy)
Overall Strength: Medium
Overall Body/Complexity: Medium
Experience Overall: 92
"The oddest cigar I've smoked to date. Interesting notes of hay, grass, earth, peanut, marshmallow, and hot chocolate. This cigar has a campfire vibe going on. If you enjoy interesting notes, then this is a cigar for you." –Sean F. (fullermaine)
"It's a great cigar if you enjoy an earthy profile. The draw could have been a little better but the construction and burn made up for it. I certainly smoke it again and would probably even pick up a five pack for when I was looking for a rich earthy profile." –Alan (Eulogy)
"This is exactly what I'd look for as a morning cigar or first cigar of the day. I typically smoke stronger cigars from the beginning of the day to the end but this was a nice change of pace for me. I'm really starting to enjoy these more often. I'd give this cigar an overall rating of good. Flavors were pleasant and not overwhelming or overpowering. Would I smoke this again? Yes. Easily worth buying a fiver." –Kevin J. (maninblack77)
"Occasionally, if I'm having a good day, I'll give decent marks to a cigar that on any other day I might write off as boring. Very few discernible flavors, no transitions, very little complexity overall… and today is one of those days. I enjoyed this cigar quite a bit! The exceptional construction was impossible to ignore and the few flavors that were there (from start to finish) were pleasant all the way til the end." –Matt Cade (CADE)
"I enjoyed this cigar. It had an overall bakers spice sweetness to it mixed with some green tea, and developed and rich buttery sweetness at the end, giving it minimal transitions, but keeping things interesting. Normally, one dimensional cigars are not my thing, but this is one of those that you just don't want to put down. Medium in strength and body, this is a cigar that can be enjoyed by anyone. It would make an excellent start to your weekend with a nice cup of cold brew coffee with sweet cream." –Kevin A. (Kevin A.)
Smoking Time (in minutes): 92
To view the complete scores and notes, click here.
Blind Cigar Review: Southern Draw | 300 Hands Connecticut Piramides
Overall Score – 92 – Great