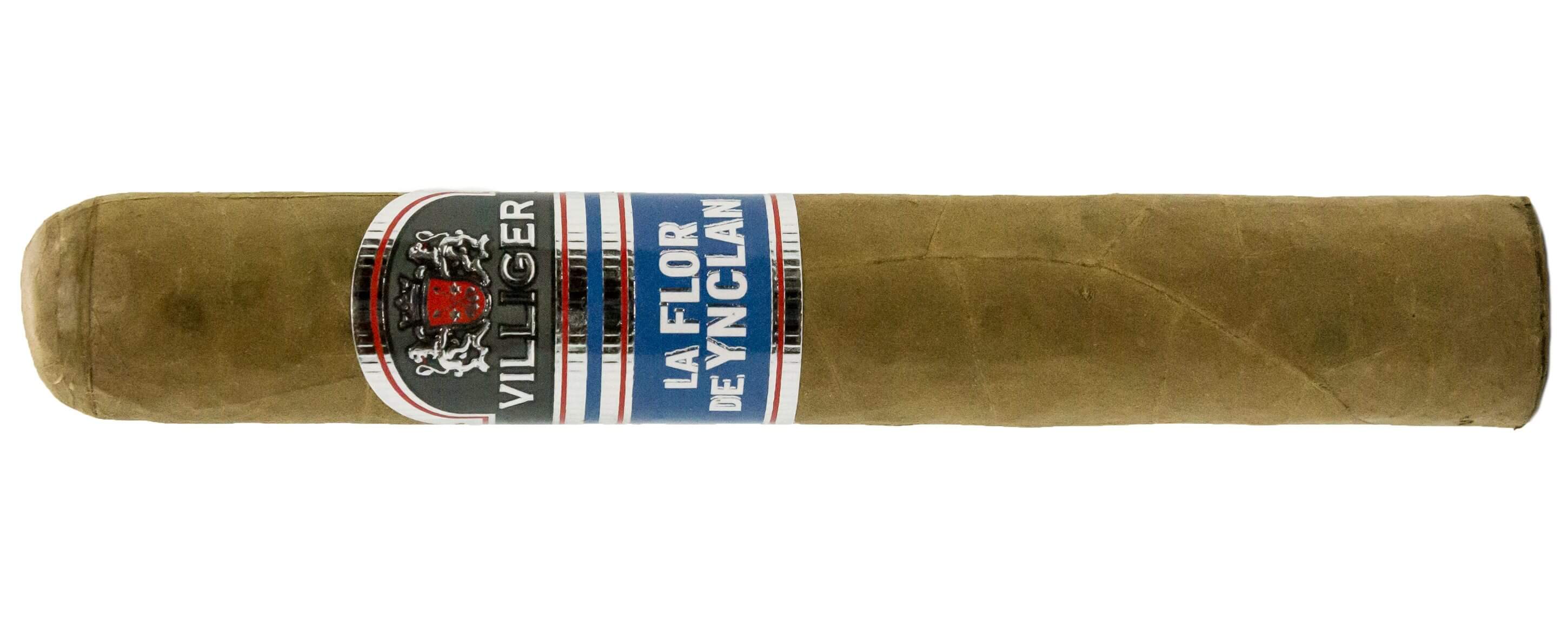 This cigar was reviewed blind (no bands) by a panel of at least 4 reviewers. They did not know what they were smoking beforehand. The scores are an average of all the reviewers' scores with outliers removed.
Cigar Info
Villiger Cigars announced the Villiger La Flor De Ynclan in June of 2017 and was shown off at the 2017 IPCPR trade show. Villiger made a small amount of La Flor De Ynclan over 10 years before its release, but Heinrich Villiger was unsatisfied with the results. The tobacco was set aside to age and the blend was perfected, and finally was ready for production.
La Flor De Ynclan was blended by Jose Matias Maragoto and rolled at ABAM Cigar Factory in the Dominican Republic. The blend uses an Ecuadorian wrapper, Indonesian binder, and filler from Dominican Republic and Nicaragua. It was originally released in three sizes in 25 count boxes Robusto 5X50 – $11.00, Torpedo 6X52 – $12.00, Churchill 7X48 – $12.00. Since then, lancero 6 3/4X43 $121and toro 6X52 – $13.00 viotlas have been added.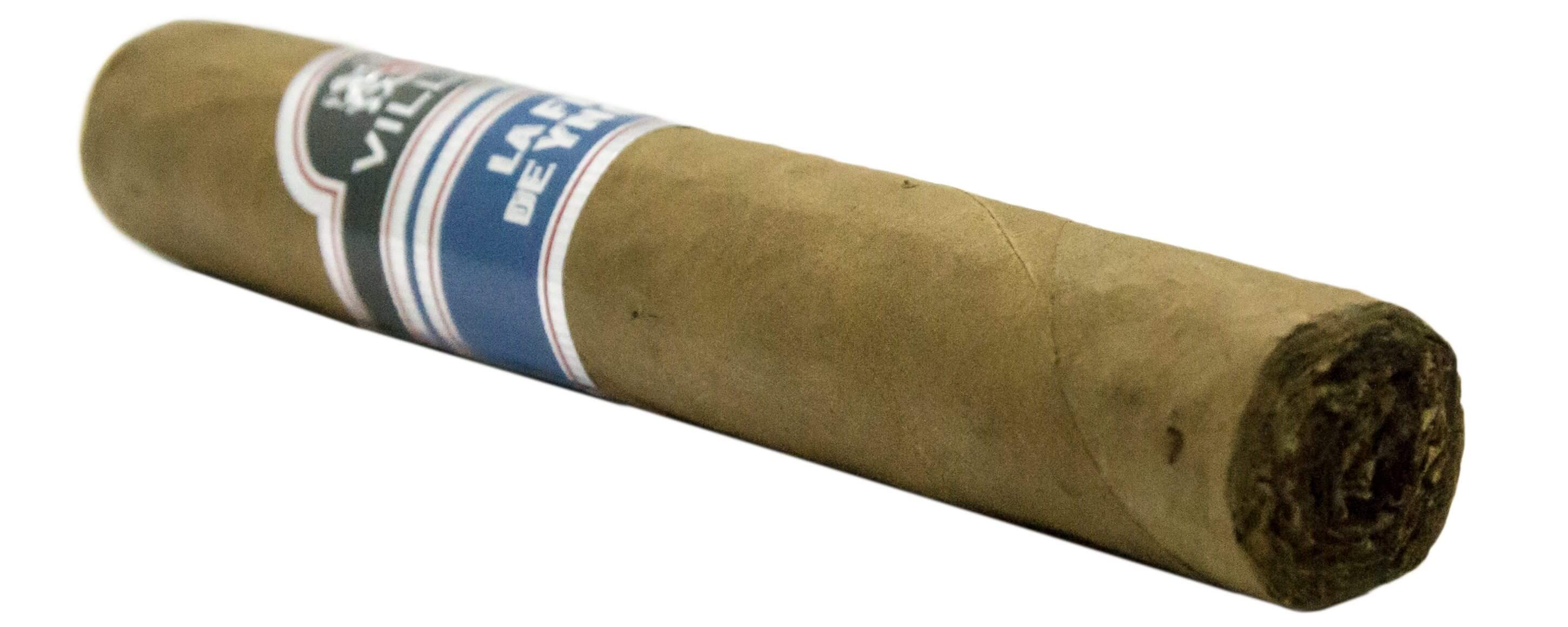 Vital Stats:
Vitola: Robusto
Length: 5″
Ring Gauge: 50
Country of Origin: Dominican Republic
Wrapper: Ecuador
Binder: Indonesia
Filler: Dominican Republic, Nicaragua
Factory: ABAM Cigars, S.R.L.
Blender: Jose Matias Maragoto
Number of reviewers: 4 – Matt Cade (Cade) Sean F. (fullermaine) Jeremey W. (Jeremey) Joseph S. (Bearded Bastard)
Price: $11.00
Age: 2 months
Release Date: July 2017
Contributed by: Villiger Cigars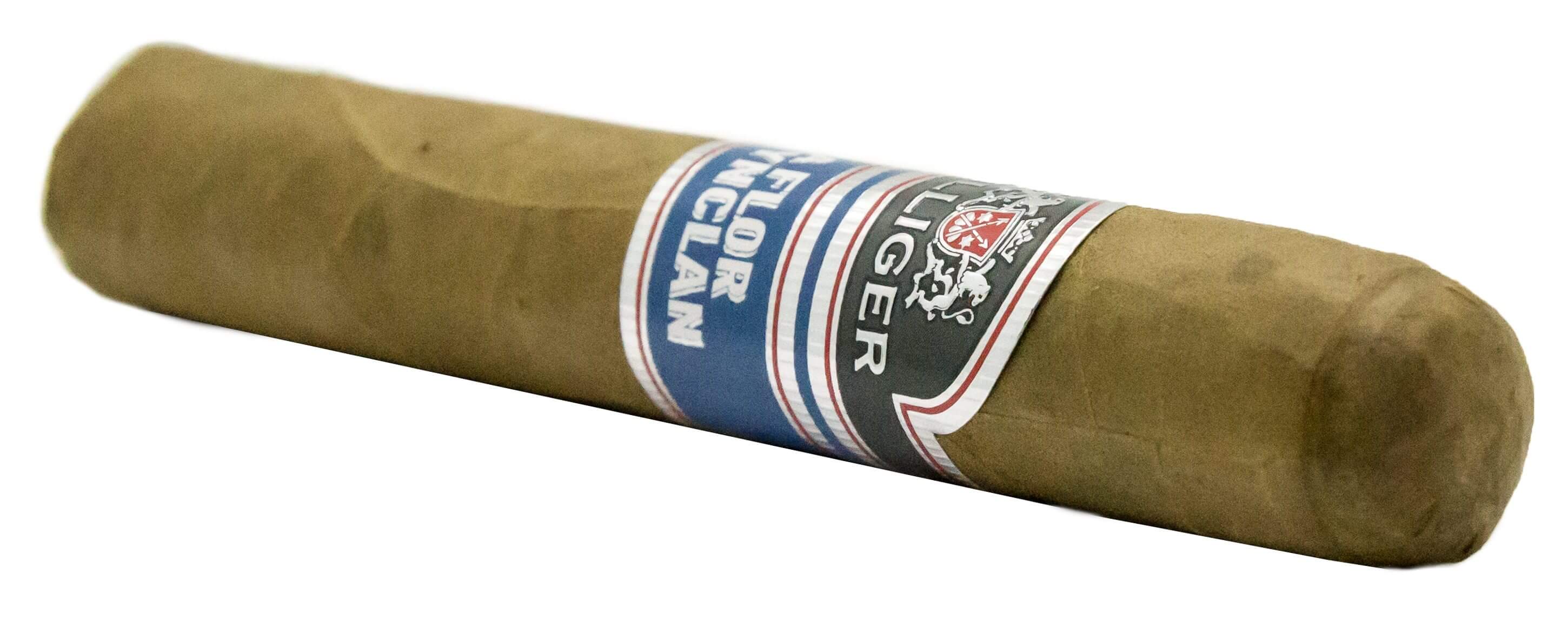 Initial Impressions
Appearance: 89
"While the wrapper is very smooth, almost silky, to the touch there are several large veins running down the body of the cigar that are so prominent and bulging outward that it looks as if they might fracture the wrapper." –Matt Cade (Cade)
Aroma: 89
"I am picking up notes of oak and leather on the wrapper.  Sadly on the cold draw I didn't taste anything. " –Jeremey W. (Jeremey)
First Third
Flavor: 90
Strength: Mild-Medium
Body/Complexity: Medium
"There's a somewhat unpleasant grassiness on the cold draw that fortunately never materializes again once the foot is torched. White pepper and cream present themselves immediately through the nose while coffee and a very faint woodsiness are first impressions on the draw. Towards the end of the first third leather arrives on the draw." –Matt Cade (Cade)
"Harsh from the start then mellowed from the harshness to a peppery spice and leather." –Joseph S. (Bearded Bastard)
Second Third
Flavor: 90
Strength: Medium
Body/Complexity: Medium
"Getting notes of leather and tobacco and oak. A slight uneven burn as the cigar takes off but it does have an easy draw. On the retrohale I'm tasting premium black coffee. Ash is more white than grey and dark grey " –Jeremey W. (Jeremey)
"Peppery spice mellowed out from the first 3rd with the same leathery notes throughout" –Joseph S. (Bearded Bastard)
Final Third
Flavor: 90
Strength: Medium
Body/Complexity: Medium
"In the final third, the complex and enjoyable back and forth between the creamy retrohale and the leathery draw slowly fades away to where the leather is the dominant flavor by far (everything else essentially goes away) with an increased mineral presence on the nose. Construction overall has been solid with the cigar requiring only a few touch ups to straighten out the burn line but nothing major." –Matt Cade (Cade)
"Complex taste. Sweet like cocoa to a sweet rum flavor. Other flavors include leather, spice, tea, and grass. Very unique at the end." –Sean F. (fullermaine)
Overall Impressions
Draw: 93
"Very easy draw all the way through " –Jeremey W. (Jeremey)
Burn: 92
"Burned pretty evenly, with only two touch ups needed." –Joseph S. (Bearded Bastard)
Construction: 92
"Appearance was great, no flaws, no cracking or dryness, no odd burn patterns, overall really good." –Joseph S. (Bearded Bastard)
Overall Strength: Medium
Overall Body/Complexity: Medium
Experience Overall: 91
"The distinct cream on the retrohale was highly enjoyable in the manner it interacted with the coffee and leather on the draw in the first two thirds. I only wish that had remained in the somewhat lackluster final third." –Matt Cade (Cade)
"Didn't want the cigar to end. Enjoyed it so much that I had to put it out with less than an inch to go." –Sean F. (fullermaine)
"This is an every day smoke. Would go great any time of the day for anything you are doing as long as you are enjoying a cigar. " –Jeremey W. (Jeremey)
"Overall, a pleasant smoke with a good spice that hit the roof of your mouth and back of the throat, a good solid dark grey ash, plenty of smoke, very enjoyable after a day of dealing with sub zero temperatures and frozen pipes, it was warming indeed. Overall, a fine experience to cap off the day." –Joseph S. (Bearded Bastard)
Smoking Time (in minutes): 64
Reviewer

Apr

Aro

1/3

2/3

3/3

Draw

Burn

Const

Ovr
All

Matt Ca.
88
88
90
90
88
93
88
92
90
Sean F.
90
97
90
90
90
88
92
100
97
Jeremey W.
95
92
92
95
92
93
92
92
92
Joseph S.
90
88
90
90
90
95
90
90
90
To view the complete scores and notes, 
click here
.
Overall Score – 91 – Very Good
Appearance

89%

89%

Aroma

89%

89%

First Third

90%

90%

Second Third

90%

90%

Final Third

90%

90%
Draw

93%

93%

Burn

92%

92%

Construction

92%

92%

Overall Experience

91%

91%