Foundation Cigar Co. announced an event only cigar last April. Menelik, named after the ancient ruler of Ethiopia who is said to be the son of King Solomon and the Queen of Sheba. Menelik also went by the name Ebna la-Hakim, which is Arabic for Son of the Wise, which bares a resemblance to his other cigar lines The Wise Man and El Gueguense which translates to The Wise Man.
The Foundation | Menelik uses a Nicaraguan Corojo Maduro wrapper, which is the only part of the blend disclosed. It measures 4.5 inches by 52. It only comes in a five-pack.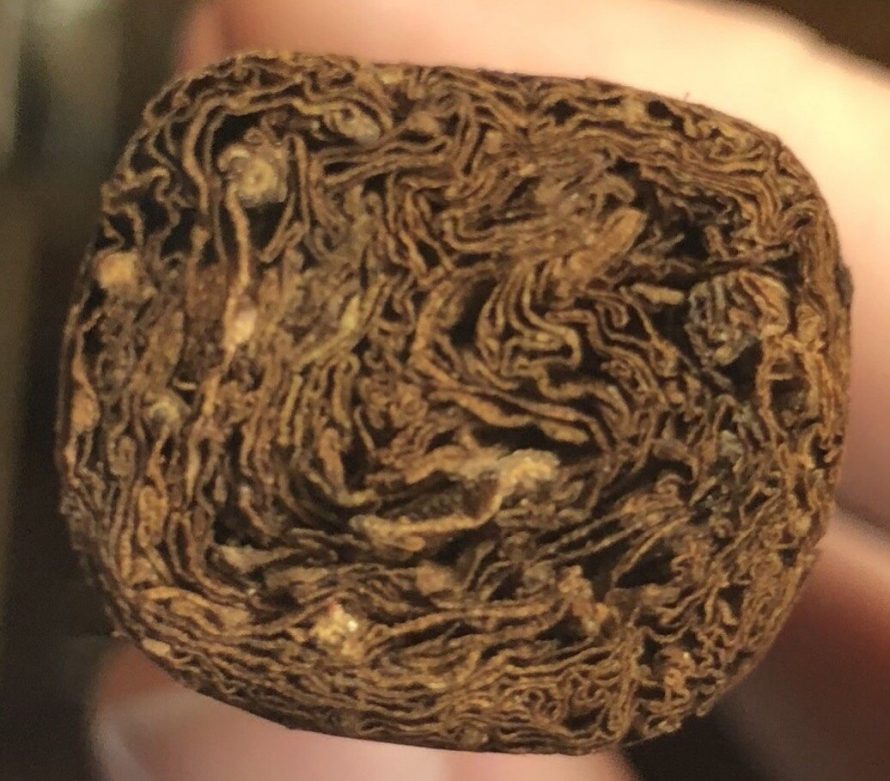 Pre-light
A very toothy, dark brown wrapper with an abundance of medium veins running the length. A very well defined box press and piggy tail at the top of the triple cap gives this cigar a great appearance. Aged 1 year. Sweetened cocoa powder aroma intoxicates the nose while flavors of musty leather and mocha sweetness give a nice cold draw flavor.
First Third
A nice slow roast warms up the cigar which initially provides flavors of sweet leather with a tiny bit of black pepper. Cocoa sweetness that I smelled early starts to come into play with a gentle transition. The cocoa and leather interplay back and forth throughout the end of this third, very nice.
Second Third
Bright white ash forms as the second third turns into a chocolate flavor monster. Earthy spiciness and a freshly cut grass profile take over as the dominate profile, while the chocolate takes a back seat, popping its head in from time to time.
Final Third
The final third, the chocolate comes back as a dominate flavor profile. Towards the last two inches, a rich, bitter, strong dark coffee flavors takes me to the very end. Final smoke time, 1 hour.
Final Thoughts
Draw, burn, and construction were spot on and should be a mile marker what the quality of how a cigar should be rolled and constructed. The flavor profiles of chocolate, coffee, and leather appeared to be the dominate flavor profiles throughout the cigar which provided a nice relaxing experience. While I did not pair it with anything, a mocha latte or hot chocolate would pair wonderfully with this cigar as they would compliment each other immensely. Complexity was not in full force, however the profile was enjoyable enough to keep me happy throughout the duration of the session. Definitely something you should pick up if ever given the chance to attend a Foundation event!