The Knuckle Sandwich maduro might be my favorite cigar of the last year, and this one comes close to it. It is more refined, but without the power and spice that define the Knuckle Sandwich Maduro. I only have one of these cigars and I can't wait to pick up more to age and enjoy. This collaboration between Espinosa and Guy Fieri knocks it out of the park at every opportunity, and everyone should try a Knuckle Sandwich whether it's this one, or one of the other options.
West Tampa Tobacco Co. has hired Stijn Elberson as their Global Sales & Marketing Director. He will be focused on the company's international expansion.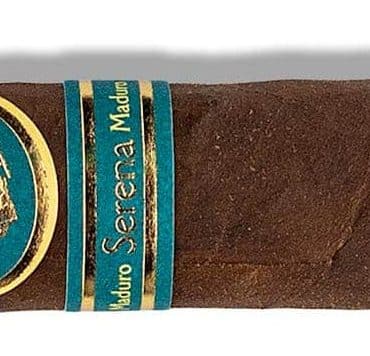 Enrique Seijas' Matilde Cigars will ship a new blend at the beginning of next year: Serena Maduro. This maduro line extension follows the original Connecticut Matilde Serena that came out in 2016.
Gurkha Cigar Group International has announced they are shipping the Coleccion Especial. The Coleccion Especial was announced during this year's (2022)PCA Trade Show in Las Vegas, NV. Released to only 150 retailers across the country, a special invitation was mailed out to invite those retailers to a private unveiling of the brand.
Cavalier Genève Cigars is continuing its plan to vertically integrate by opening a distribution facility to support its newly opened factory and multiple cigar brands. This new facility will allow the company to service their U.S. market retail partners directly. Early last year, the company opened their own factory, Fabrica Centroamericana de Tabaco SA.
Black Label Trading Company has announced that the Ligero Hawaii will be returning to R. Field Wine Co. as an exclusive. First coming out in 2018, the cigar returns with a new blend and still being rolled at Fabrica Oveja Negra in Esteli, Nicaragua.
Lampert Cigars has started shipping updated packaging for their "Don Patron" line." Don Patrol comes in just one size, a 6 x 52 toro. The boxes and bands have been updated but the blend remains unchanged
E.P. Carrillo Cigar Co. has announced that the fourth line in the Perez-Carrillo Series, Allegiance, is now shipping to retailers....
Lampert Cigars has started shipping their updated "Ocean Breeze." cigar. Ocean Breeze comes in just one size, a 5 x 54 Robusto Grande. This is only a packaging update, the blend and cigar size are the same.