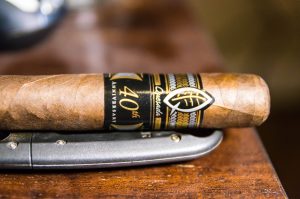 Cigar Info
2014 marks the 40th anniversary since Manuel Quesada opened the MATASA (recently changed to Quesada Factory) factory in the Dominican Republic. In early 2013, Quesada released a press release that the Quesadas were planning a cigar project to commemorate this milestone. The cigar is made up of a San Andres wrapper from Mexico with a Dominican binder and a mix of Dominican and Nicaraguan fillers.
Initial Impressions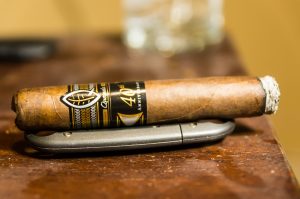 This is a gorgeous dark-brown wrapper with a nice amount of tooth to it. The wrapper color is very even, and has nearly invisible seams. There are a few visible veins. The shag foot is a really nice touch that I often admire.The aroma from the wrapper is pure leather. The pre-light draw is tight, surely do to the shag foot, but I do get a musty earth from it.
First Third
The first puff is a combination of the two aromas I picked up on, which doesn't happen often, a nice fresh leather, and a musty earthiness. Not long after, a salty and oaky flavor replaces the must earthiness. Near the end, I get a nice pumpkin spice flavor.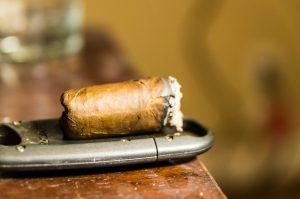 Second Third
The leather is really starting to shine in this third. I'm still getting some of the oak and pumpkin spice, but not as much. Further into the third some more baking spices make their way into the mix including clove and a little black pepper. The burn gave me a little trouble here and there, and the draw tightened up a smidge.
Final Third
In this third, I do start to get some harsh ammonia flavors, but not too bad. The oak flavor is still the dominant one along with the spices from the previous third.
Final Thoughts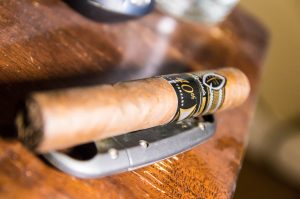 I enjoyed this cigar a lot. The final third did get a little harsh, but the first two were really unique and flavorful. The flavors all worked together really well and it was balanced really well the first two thirds. The burn and draw were not great, but adequate. I think some time in the humidor could do this cigar wonders. I would look for these again in a year or so, and I would definitely pick up more to age. I give this a personal of 92.