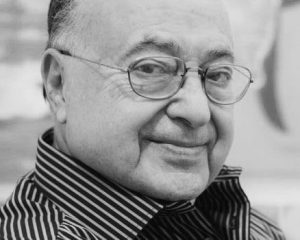 Cano Aret Ozgener, the founder of C.A.O. Cigars has passed away at the age of 81. He died in his home Nashville, Tennessee, of pancreatic cancer. He had also fought a long battle with non-Hodgkins lymphoma.
Ozgener owned and operated C.A.O.until 2007 when he sold the brand to STG (General Cigar). After the sale, the company was relocated to General's U.S. headquarters in Richmond, Virginia.
He was born on January 19, 1937, and raised in Istanbul, Turkey, by Armenian parents. Ozgener started smoking as a student and enjoyed smoking pipes, especially those made from meerschaum. In 1961 his interest in cigars started as he and his friends would smoke in movie theaters in New York City.
After graduating from Columbia in 1964 with an engineering degree, he got a job with DuPont to work in the company's Kinston, North Carolina, plant. It was here he came across some flawed Turkish meerschaum pipes and used his engineering skills to improve them.
Fast foward to 2004 when C.A.O. had more than 7 lines of cigars, several flavored cigars and pipe tobacco. Ozgener had given most of the responsibilities to his son and daughter, and by the time he was 67 years old, he had survived a bout with non-Hodgkins Lymphoma, which went into remission.
In 2007, C.A.O. was sold to Henri Wintermans, a division of ST Tobacco Group. At that point, Ozgener had retired. His son remained with the company and signed on as company president before leaving in 2010. C.A.O. cigars continue to be sold and manufactured by General Cigar, which is owned by Scandinavian Tobacco Group.
"Cano Ozgener was a creative force and a visionary who left an indelible mark on the premium cigar category," said Regis Broersma, president of Scandinavian Tobacco Group. "We will continue to be inspired by his motto: 'If you can dream it, you can do it.' Our deepest sympathies are with his family and all of those whose lives he touched."
Ozgener is survived by his wife of 54 years, Esen; children Tim Ozgener and Aylin Ozgener; sister Esperanz Minassian; and four grandchildren Aloe Franke, Sean Franke, Cano Evan Ozgener, and Aidan Ozgener. A ceremony will be held at OZ Arts Nashville on Sunday, June 24, at 3:14 p.m. OZ Arts is located at 6172 Cockrill Bend Circle. In lieu of flowers, Cano and his family have requested donations may be made to OZ Arts Nashville at ozartsnashville.org.