COUNTERFEITERS OF COHIBA, MACANUDO AND PARTAGAS CIGARS SHUT DOWN ACROSS FLORIDA IN SERIES OF SEIZURE RAIDS AND ARRESTS
March 24, 2015 Richmond, VA–General Cigar Company Inc. announced that teams of special agents from the Florida Division of Alcoholic Beverages & Tobacco ("ABT") conducted a series of raids and arrests throughout Florida relating to the manufacture, distribution and sale of counterfeit versions of the Company's COHIBA®, Macanudo® and Partagas® cigar brands.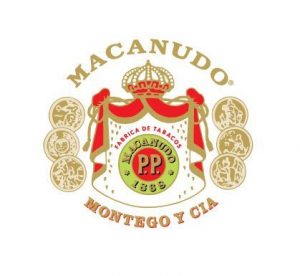 Since February 28th , ABT seized counterfeit cigars with an estimated retail value in excess of $100,000. In addition to the banded counterfeit cigars, ABT has also seized tens of thousands of counterfeit cigar bands and boxes. Given the large volume of counterfeit materials seized, ABT has not yet completed a precise calculation of the total retail dollar value, but the Company expects the amount could reach the high six figures or greater. ABT has also arrested numerous individuals, charging them with felony forgery or counterfeiting of private labels and related offenses under Florida law.
The events leading up to the recent seizures and arrests began more than a year ago when, at General Cigar's request, the Tampa office of ABT commenced an investigation into certain entities and individuals suspected of involvement in the manufacture, distribution and sale of counterfeit cigars. As the facts developed, special agents in other ABT offices commenced investigations of counterfeiters located throughout Florida. These investigations which remain ongoing have led to numerous seizures and arrests in cities and towns throughout the state, including Clearwater, Davenport, Fort Myers, Hollywood, Lutz, Oldsmar, Palm Harbor, Tampa and Weeki Wachee.
The largest of the recent seizures involved Island Cigars Corp, a licensed cigar distributor and retailer. Raids conducted at Island Cigars Corp's Weeki Wachee headquarters and Oldsmar retail store resulted in the seizure of tens of thousands of counterfeit cigars and related materials, including cigar bands and cigar boxes. ABT also seized the company's business records, computers and printers. Rolando Gruart, president of Island Cigars and Constanza Sanchez, secretary and treasurer of the company, were both arrested during raids that took place in late February.
Dan Carr, president of General Cigar said, "We remain fully committed to anti-counterfeiting initiatives that protect consumers and greatly appreciate the efforts of the Florida Division of Alcoholic Beverages & Tobacco and its special agents. The Company will continue to vigorously defend our trademarks and support criminal investigations and prosecutions relating to the distribution or sale of counterfeit versions of our cigars."
About General Cigar Company
General Cigar Company manufactures and markets premium, handcrafted cigars of the finest quality. The company's artisans produce Macanudo, Cohiba, La Gloria Cubana®, Punch®, CAO®, Partagas, Hoyo de Monterrey®, Excalibur® and several other leading brands in its Dominican, Honduran and Nicaraguan factories. The company also manufactures and distributes Dunhill cigars and Dunhill pipe tobacco. Based in Virginia, General Cigar sells through tobacconists nationwide and exports select products to 62 countries. In addition, the company cultivates proprietary tobacco which is used exclusively in its blends. General Cigar recently launched Foundry Tobacco Company, an innovation platform created to bring excitement to the premium cigar category. General Cigar also operates Club Macanudo®, a cigar bar in New York City. In 2014, General Cigar Company acquired the Torano Family Cigar business and brought the Leccia Tobacco Company brands into the company.