ROBERTO P. DURAN PREMIUM CIGARS MAKES ANNOUCEMENT
LEGENDARY CUBAN CIGAR BLENDER CRISTANO "SANTO" CARDENAS JOINS AS MASTER BLENDER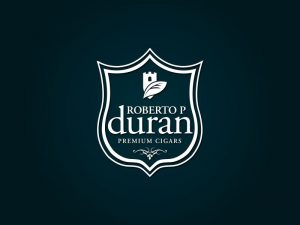 (Miami, Florida) May 28, 2015— Roberto Pelayo Duran is proud to announce that the legendary Cristano Cardenas, better known as "Santo" has joined the Roberto P. Duran Premium Cigars team as their Master Blender. Santo, a Cuban National, will oversee operations in the Nicatabaco SA factory in Estelí, Nicaragua.
Santo Cardenas' resume encompasses over 55 years of experience, beginning in 1960 with H.Upmann at the Montecristo Factory in Havana, Cuba. Santo quickly gained notoriety for his blending skills, and became head of production for "Rey Del Mundo" Cigar Factory, and later head of production for the Partagas Factory. Santo became well-known globally, as he visited over 30 countries for promotion and demonstrations, as a representative for Cuban made cigars. Santo is considered by contemporaries as one of the most important cigar rollers and blenders in Cuba.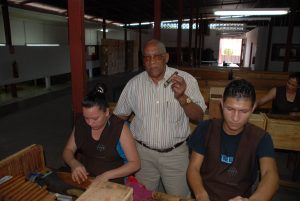 Roberto Pelayo Duran said: "Santo Cardenas was one of my many influences when I started my career in tobacco, when he took me under his wing at the Partagas Factory. Santo is known the World over, and I am only honored to be working alongside one of my mentors. My goal with Roberto P. Duran Premium Cigars was to create the type of cigar that I enjoyed in Cuba. Having Santo on the team only ensures that our product will go beyond even my standards."
Santo Cardenas said: "After many years of working with tobacco, my craft is still my passion. I am happy to once again work alongside my old friend and student, Roberto. This new beginning with Roberto P. Duran Premium Cigars, gives me the opportunity to share my passion with a wider audience."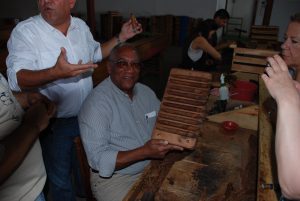 Roberto P. Duran began his life's work in his homeland of Havana, Cuba where tobacco grabbed a hold of him, and never let go. Supervising the production of cigar manufacturing in Cuba was only the beginning as he later went on to assemble and manage distribution of all Cuban cigar brands for Asia at The Pacific Cigar Company Ltd. The creation of Roberto P. Duran Premium Cigars has given Roberto the platform to introduce a brand of cigars that offer the same quality, construction, and detail which he exceeded from those he supervised while in Cuba. Roberto P. Duran's brands include Azan, Roberto P Duran Signature, Neya, and Baracoa.
For more information about Roberto P. Duran Premium Cigars, please visit www.Robertodurancigars.com