Vital Stats: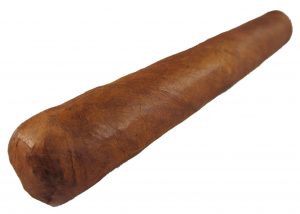 Vitola: Toro
Length: 6″
Ring Gauge: 54
Country of Origin: United States
Wrapper: Nicaragua
Binder: Nicaragua
Filler: Nicaragua
Factory: Tabacalera Tropical
Blender: Eduardo Fernandez
Number of reviewers: 4—–Aaron (aaron72) Jiunn (jliu) Emmett (rhetorik) Jack (Jack_H)
Price: $9.00
Age: 3 Years, 5 Months
Release Date: 2011
Contributed by: Seth Geise (Seth's Humidor)
This cigar was reviewed blind (no bands) by a panel of at least 4 reviewers. They did not know what they were smoking beforehand. The scores are an average of all the reviewers' scores with outliers removed. All of our cigars reviewed are shipped to the panelists with Boveda packs to ensure optimal smoking experience.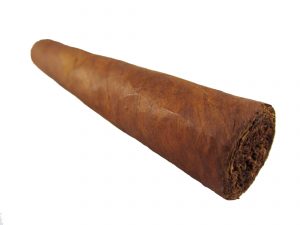 Initial Impressions
Appearance: 88
"A medium brown wrapper with a few medium sized veins and a network of small veins. The seams are easily visible due to color variations in the wrapper, but they are smooth. The caps are applied very nicely." –Aaron (aaron72)
Aroma: 89
" I smell white pepper with a rustic earthy tinge to it. It smells better than it looks." –Jack (Jack_H)
First Third
Flavor: 89
Strength: Medium-Strong
Body/Complexity: Medium-Full
"The pre-light draw brings a dry grass flavor. Upon lighting, I'm welcomed with a short blast of pepper on the first few draws. This quickly subsides and is followed up by a spicy cedar with a pepper finish that sits right in the middle of my tongue. The retrohale is a slightly muted version of the spicy cedar. The spice remains very strong as the cigar continues to burn down. At about ¾ of an inch in, the spice has died down quite a bit, but is still present. Nearing the end of the third, the cedar transitioned into oak. The spice had completely disappeared." –Aaron (aaron72)
"First third starts with a heavy dose of black pepper and bitterness. Reaching for other notes, I'm getting cedar, cardboard and slight toasted bread. The extent of the first third finishes just like the way it started. Strength is at a medium plus and body at a solid medium." –Jiunn (jliu)
Second Third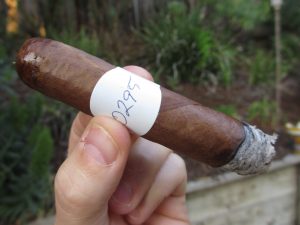 Flavor: 88
Strength: Medium-Strong
Body/Complexity: Medium-Full
"A nice smokiness is coming in to mix with the oak. About a half inch in, the oak has become a bit stale. After a purge, the staleness went away and the original oak flavor returned." –Aaron (aaron72)
"This third has seen some good transitions, and the whole of the flavors have shifted to the darker side. The cedar has changed to more of charred oak and bitter coffee. The burn has gone a little wonky and needs a touch up, but the draw is spot on. The flavors continue to stay bold towards the end of the third. I really like the transitions." –Emmett (rhetorik)
Final Third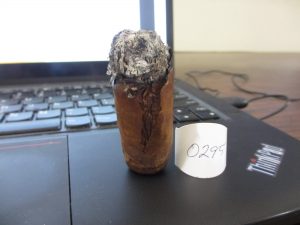 Flavor: 89
Strength: Medium-Strong
Body/Complexity: Medium-Full
"This third has improved even more and the charred oak has morphed into a graham cracker flavor with a black pepper background. The complexity and balance have hit a sweet spot in this third and really shine now. The cigar doesn't get hot at the end." –Emmett (rhetorik)
"The final third starts out as my favorite so far. It is definitely the strongest but it has managed to not be completely harsh. This last section will put some hair on your chest. I get the same flavors from each of the other thirds, like white pepper and a ligero punch. The only change is the bump up in strength." –Jack (Jack_H)
Overall Impressions
Draw: 98
"Perfect draw. Nothing else to say!" –Jiunn (jliu)
Burn: 89
"I had to touch up once and the burn was not necessarily razor sharp throughout, but at no point did it hurt the cigars performance." –Jack (Jack_H)
Construction: 93
"The construction was solid overall, no real problems, just minor things." –Emmett (rhetorik)
Overall Strength: Medium-Strong
Overall Body/Complexity: Medium-Full
Overall Experience: 89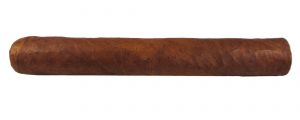 "The cigar started out with a very bold spiciness and cedar that transitioned into an oakiness that prevailed the remainder of the way. Other than the major transition in the first third, things didn't change much after that. This is a cigar that I could see being a good evening, after a meal type cigar. Even something that would pair with a good bourbon. I would revisit this cigar again." –Aaron (aaron72)
"Mediocre cigar at best. The pepper and bitterness drowned out the other nuances. Also, whether you like strong cigars or not, no one enjoys the feel of a wallop of pepper in the back of their throat. Easy pass for me." –Jiunn (jliu)
"This was a really, really good cigar. It was very complex and balanced for the most part. It was bold and defined and not for the novice. I'm excited to find out what this was because I will pick some up, and I think there's lots of potential for aging." –Emmett (rhetorik)
"Rock solid smoke, if this cigar was a baseball player it would be Cal Ripken, something you could totally bank on in a pinch. It didn't change a ton through the cigar but it was strong and not overwhelming at all which is not an easy thing to say about a stick of this caliber." –Jack (Jack_H)
–
Smoking Time (in minutes): 118
Edit

| Reviewer | Appearance | Aroma | 1/3 | 2/3 | 3/3 | Draw | Burn | Constr. | Overall |
| --- | --- | --- | --- | --- | --- | --- | --- | --- | --- |
| Aaron | 88 | 88 | 90 | 88 | 88 | 98 | 88 | 88 | 90 |
| Jiunn | 88 | 85 | 83 | 80 | 80 | 100 | 88 | 95 | 80 |
| Emmett | 88 | 95 | 95 | 95 | 97 | 98 | 90 | 95 | 95 |
| Jack | 88 | 90 | 90 | 90 | 92 | 95 | 90 | 95 | 92 |
To view the complete scores and notes, click here.
–
Blind Cigar Review: Casa Fernandez | Miami Reserva Toro
Blind Cigar Review: Casa Fernandez | Miami Reserva Toro
90
Total Score - Very Good