The cigar punch is not a new invention, but still a necessity in every cigar smokers arsenal of tools. As with any product, some are going to be better than others, and this one is very good. Previous to this, I had been using just a cheapo cigar punch that I purchased at my local tobacconist many years ago for something like $2. It was made of plastic, besides the blade, and felt pretty flimsy. It did have a key chain, but I never had it attached to any keys. I personally don't use punches that often, just because I like to slice into the filler a bit to ensure the best chance at a good draw. I normally grab a v-cut.  However, the v-cut is not very travel friendly, which is where the punch comes in. I usually take one when the only storage I have is my pockets and space is tight.
The Screwpop Cigar Punch 2.0 has a very solid feel to it, all metal. It also has the added bonus of being a bottle opener, making it a no brainier for social gatherings or camping. I really like the carabiner approach they took to the clip, it makes it a lot more useful than just a keychain, I can clip it to my golf bag or backpack zipper in just a few seconds. The only limiting factory to this punch is the diameter of the blade, it's quite a bit larger than my previous one, so I would not recommend punching anything less than a 48 ring gauge. The cigars I cut for this review were both over 50. That said, this will be my go-to punch from now on.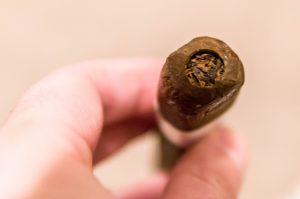 I used it to punch two cigars before writing this review, it cut through both caps like butter with no damage to the cap. (Pro-tip, most people stick the punch way too far into the cigar, trying to ream out some of the filler, that's not how it's supposed to work, all you are trying to do is remove a perfect circle from the top layer of the cap, nothing more, so just go in 1/4″ at the most.) After punching the cigars, I screw the head back on, pushing the body of the tool through the punch and the piece of the cap falls right out like it's supposed to. I can also happily report that it opens bottles with relative ease and clips on to just about anything, fulfilling all of it's claimed functions.
I can safely recommend this tool to anyone that needs a good, reliable punch and could also use a few extra bells and whistles. It is well made and the price is right at only $14.95. Should you like one for yourself, they can be found here.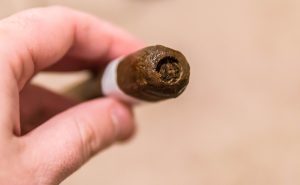 .
Accessory Review: Screwpop Cigar Punch 2.0