Contest!
Look at the bottom of this review to enter a contest to win one of (5) 5-pack samplers from ACME Cigar Company.
This cigar was reviewed blind (no bands) by a panel of at least 4 reviewers. They did not know what they were smoking beforehand. The scores are an average of all the reviewers' scores with outliers removed. All of our cigars reviewed are shipped to the panelists with Boveda packs to ensure optimal smoking experience.
Cigar Info
The name Acme Cigar Company comes from an old U-S brand that began in the late 19th century. The idea was to reinvent an old tradition for modern tastes.
The cigars are being made at Nicaragua's second oldest factory and one of the nation's largest operations, Nicaraguan American Cigars SA, or NACSA, founded by legendary cigar maker Frank Llaneza. The tobaccos come from Oliva Tobacco Company which has been in tobacco since 1934 and growing its own tobacco for cigars since 1959. The company owns one farm in Nicaragua and four farms in Ecuador and contracts many other growers who work exclusively for Oliva.
The Acme Premier San Andres uses the deep maduro San Andres Broadleaf wrapper over San Andres Broadleaf and Esteli Habano binders with 4 Nicaraguan fillers.
Vital Stats: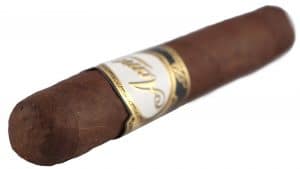 Vitola: Robusto
Length: 5″
Ring Gauge: 50
Country of Origin: Nicaragua
Wrapper: Mexican San Andrés Broadleaf
Binder: Nicaraguan Habano and Mexican San Andrés Broadleaf
Filler: Nicaraguan
Factory: NACSA
Blender: Jay Lundy
Number of reviewers: 5—–Gregg (McGreggor57) Jiunn (jliu) Alan (Eulogy) Robert (NavyPiper) Jack (Jack_H)
Price: $7.40
Age: 2 Months
Release Date: July 2015
Contributed by: Acme Cigar Company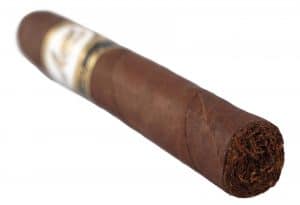 Initial Impressions
Appearance: 91
The cigar has a thick and hearty dark chocolate brown wrapper. The veins are seamless and well pressed. The cigar feels well rolled with no soft spots present. The head is finished off with a tapered look and a well adhered double cap." –Jiunn (jliu)
Aroma: 91
"Oaky campfire with notes or dark cherry. It smells like a rye Manhattan. I think I may be in love all too soon." –Jack (Jack_H)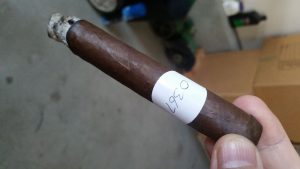 First Third
Flavor: 91
Strength: Medium
Body/Complexity: Medium-Full
"The anticipated pepper blast didn't disappoint. Once the heat subsides, a rich earthy flavor appears with a touch of cedar on the finish. Hints of bread and chocolate provide a nice end to the first third." –Gregg (McGreggor57)
"First thirds tasting profile namely provides a hearty and earthy experience. The dominant notes present consist of a heavy, oily, tongue sticking chili and charred wood. Mixing in conjunction to these notes, flavors of dark chocolate, leather and faint cream. The finish lingers in mainly charred wood and (secondly) oily chili. The body is at a medium plus and strength at a medium." –Jiunn (jliu)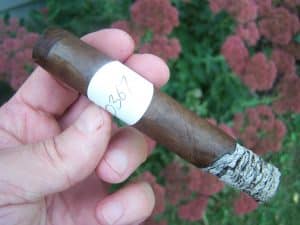 Second Third
Flavor: 92
Strength: Medium
Body/Complexity: Medium-Full
"There's a nice graham cracker sweetness, black coffee and very bold pepper this third. All of the flavors work very well together, and even though it's not a dramatic change from the first third, the slight profile change has kept this cigar interesting. The smoke output has also increased very nicely compared to the first third. The retrohale hasn't changed from the first third and is still a very bold pepper." –Alan (Eulogy)
"The second third has much more spice to it and there is much more strength and complexity. I really like how the flavor has kicked up and it has this malty bourbon flavor almost like a barrel proof. A really awesome change from first to second third." –Jack (Jack_H)
Final Third
Flavor: 86
Strength: Medium-Strong
Body/Complexity: Medium-Full
"Last thirds flavors transitions from a dominant tongue sticking chili to a faintly creamy charred wood note. The oily chili is still present but is tapered down and a backdrop note. The lingering finish is still heavy on the charred wood. Body continues to be at a medium plus and strength at a medium." –Jiunn (jliu)
"My stogie still had surprises in store for me. I didn't think it could get any stronger, but this stogie was just getting through the pre-game warm-up so to speak. An explosion of flavors greeted my senses. The tobacco was richer, the espresso and leather cranked up even more and the pepper was getting into high gear, when all of a sudden a spice came into the mix and literally shot the shoes right off my feet! This was nirvana for a stogie! It took all my self control not to take a puff with each breath! My palate was awash in a cornucopia of incredible flavors, my nose hairs were turning to ashes and I almost think I may have passed out for a moment at the joy of this third. I probably felt like a crack addict experiencing his first high. I smoked it until my fingers were so hot I literally couldn't hold it anymore. I was tempted to break out my bagpipes and play "Lament for a stogie" it was so good. I'm not the most eloquent of writers, but this stogie was so amazing I think it gave me inspiration or the ability to write from the heart at a new level. Yes, I freely admit I shed a tear when I had to say goodbye to this stogie and gently placed it in the ashtray for the last time." –Robert (NavyPiper)
Overall Impressions
Draw: 88
"The draw was a little firmer than I like, but plenty of flavors were able to come through nicely." –Gregg (McGreggor57)
Burn: 90
"Burn was very good. Not perfectly straight, but pretty dang close." –Robert (NavyPiper)
Construction: 94
"Well applied double cap, very tight seams and no soft spots made for a really solid cigar." –Alan (Eulogy)
Overall Strength: Medium-Strong
Overall Body/Complexity: Medium-Full
Overall Experience: 88
"This cigar offered some nice rich flavors while allowing a near perfect balance of more delicate ones to shine. The yeastiness of fresh bread with some occasional chocolate, coffee and baking spices kept the cigar interesting. Cedar and leather also played a key roll. The only downside was the harshness that developed near the end." –Gregg (McGreggor57)
"This was a subpar cigar. The namely oily chili and charred wood notes is not for me. If the cigar gave perhaps a sweetness, I would have enjoyed it more as this would have given a more rounded and interesting flavor profile. By no means was this a bad cigar, just not in my flavor wheelhouse. Given future opportunities, I will pass on this cigar." –Jiunn (jliu)
"The flavor profile was okay throughout but it got a little too strong for me at the final third. For fans of bold, peppery and strong cigars this one is for you." –Alan (Eulogy)
"Overall, what can I say other than "gimme more, more, more! It was the 'whole package' from appearance to flavors, everything. I think this was the best stogie I've ever had, and after just one, I'm hooked! This stogie was a total mind blower for me, and I gotta have some more!" –Robert (NavyPiper)
"I was impressed by this cigar because in my experience, cigars that are smaller on the ring gauge side are usually not this strong and smooth at the same time. At the same time, I was disappointed by the cigars construction and the final third, it took a dynamite cigar and turned it into an average one." –Jack (Jack_H)
–
Smoking Time (in minutes): 82
Reviewer

Appearance

Aroma

1/3

2/3

3/3

Draw

Burn

Constr.

Overall
Experience

Gregg
McGreggor57)
90
90
90
90
87
90
90
90
90
Jiunn
jliu)
90
88
85
83
83
100
97
97
83
Alan
Eulogy)
92
92
92
92
87
88
92
95
90
Robert
NavyPiper)
90
90
90
92
97
88
90
97
100
Jack
Jack_H)
92
95
92
92
87
88
88
90
90
To view the complete scores and notes, click here. –
Blind Cigar Review: ACME | Premier San Andreas Robusto
Blind Cigar Review: ACME | Premier San Andreas Robusto
90
Total Score - Very Good