Cigar Info
At the 2015 IPCPR Trade Show in New Orleans, Cubanacan Cigars shoed off a national launch of its Mederos cigar brand. The Mederos brand has been one in the company's portfolio for five years. During this time it has enjoyed a small following. The company now has plans to take the brand to the next level.
This cigar was reviewed blind (no bands) by a panel of at least 4 reviewers. They did not know what they were smoking beforehand. The scores are an average of all the reviewers' scores with outliers removed. All of our cigars reviewed are shipped to the panelists with Boveda packs to ensure optimal smoking experience.
Mederos is the eponymous brand for the Mederos family, who are the owners of Cubanacan Cigars. The brand has three lines of cigars, the Mederos Connecticut, the Mederos Habano, and the Mederos Oscuro.
Cubanacan Cigars is also celebrating its tenth anniversary in the U.S. market as well as the fifth anniversary of the Mederos brand. 2014 has been a busy year for the company as it opened 500 new accounts since last year's IPCPR Trade Show.
Vital Stats: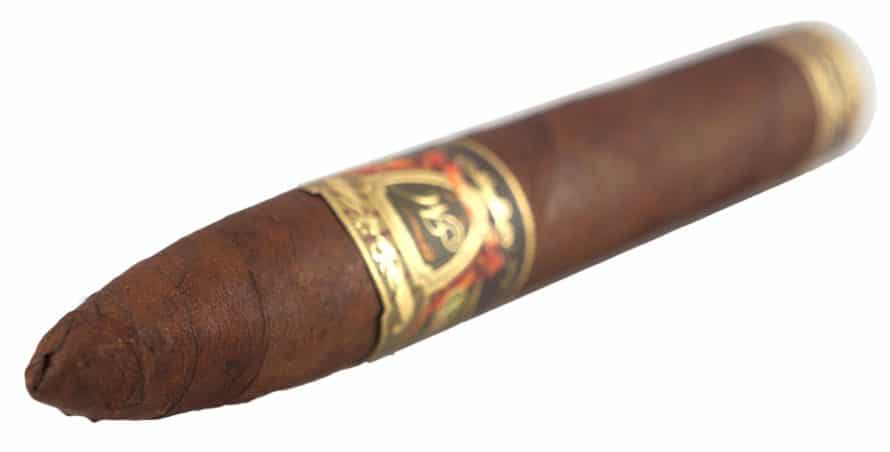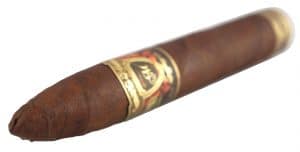 Vitola: Torpedo
Length: 6.12″
Ring Gauge: 52
Country of Origin: Nicaragua
Wrapper: Ecuador
Binder: Ecuador
Filler: Nicaragua
Factory: Tabacalera Cubanacan Cigars S.A.
Blender: Omar González-Alemán
Number of reviewers: 5—–Craig (WyldKnyght) Kent (Throck) Robert (NavyPiper) Jack (Jack_H) Emmett (BMP_Emmett)
Price: $11.75
Age: 3 Months
Release Date: July 2015
Contributed by: Cubanacan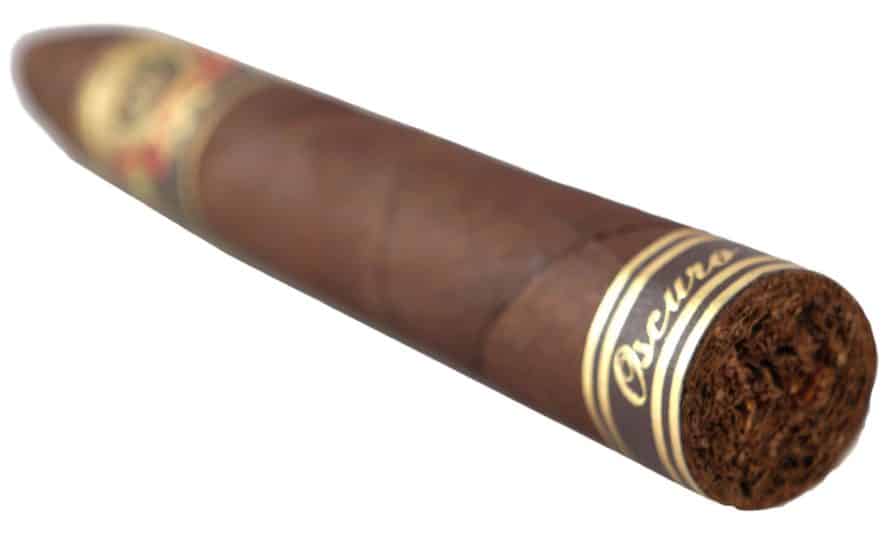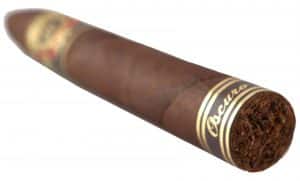 Initial Impressions
Appearance: 95
"Now this is one nice looking stogie! Torpedo shaped and measures out at 6X52. Color is a dark brown, like either a light Maduro or a dark Sun Grown Wrapper, with a mild sheen. Shape is perfect- especially the torpedo head, it's perfectly symmetrical and the head ends at a point. Wrapper is rough textured, but has a slick feel to it. There's a few prominent veins on the wrapper, but are not an issue. Seams are very well done." –Robert (NavyPiper)
Aroma: 90
"The smell of this cigar was primarily that of leather with a touch of cedar added. Nothing outrageously special, it just seemed to be done well enough to intrigue me." –Kent (Throck)
First Third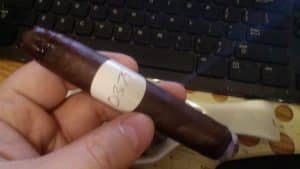 Flavor: 88
Strength: Medium
Body/Complexity: Medium
"First third started off rather harsh, and not very pleasant, but after a couple of minutes, there were some big changes. Flavors were a nice medium tobacco, a hint of black licorice and wood. Way better than the beginning, that's for sure. It is now very smooth and flavorful." –Robert (NavyPiper)
"The first few puffs are of fresh tobacco, not much spice. Next up is dried fruit and a bit of spice coming in now. The draw and burn are great and it is putting off lots of smoke. Towards the end of the third, the flavor of tea is added to the mix." –Emmett (BMP_Emmett)
Second Third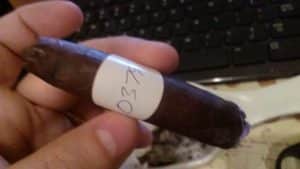 Flavor: 89
Strength: Medium-Strong
Body/Complexity: Medium
"The second third saw the flavors transition to more of a spicy pepper flavor, but the sweetness and cinnamon flavors still lingered in the background." –Craig (WyldKnyght)
"As the second third begins, there is an uptick in sweetness and some of the spice has dissipated, I get caramel and black pepper. It is still suffering from a tight draw and the same bitter flavor is hanging over the whole cigar." –Jack (Jack_H)
Final Third
Flavor: 88
Strength: Medium-Strong
Body/Complexity: Medium
"I enjoyed the final third the best. There was just enough leather flavors to work synergistically with cherry. It was a near perfect balance between these two that really set off my taste buds" -.Kent (Throck)
"This third is a little lighter than the previous. I'm not getting much flavor other than tobacco. Through the end of the cigar, it never gets hot, but never has much more flavor and towards the end does get bitter." –Emmett (BMP_Emmett)
Overall Impressions
Draw: 94
"The draw was nearly perfect." –Craig (WyldKnyght)
Burn: 92
"The burn was good. No relights, no touchups, but also not quite razor sharp either." –Jack (Jack_H)
Construction: 93
"Overall, construction and performance was very good, this was a very well made cigar." –Emmett (BMP_Emmett)
Overall Strength: Medium-Strong
Overall Body/Complexity: Medium
Overall Experience: 90
"Overall, this cigar was very good. Well constructed, good but not great flavor profile. I would try this cigar again depending on the price point." –Craig (WyldKnyght)
"I enjoyed this cigar. I'm starting to become more a fan of the torpedo shape and although this seemed to start out a little harsh, the flavors came to the forefront and stole the show. I would recommend this cigar for those aficionados who wish to have changing complexities throughout his smoke." –Kent (Throck)
"Overall, it was good, but the harshness in the first and final third was the difference between a good stogie and a superb one for me. Didn't enjoy the harshness at all." –Robert (NavyPiper)
"I don't know what to say other than I hope I got a bum stick. I have a hard time believing that someone would put the OK on the cigar that I just smoked. It was barely enjoyable at best and straight up bad at worst. I would not try this cigar again if given the chance, but maybe it was just this cigar, not the whole bunch." –Jack (Jack_H)
"Overall, I didn't love it, but I didn't hate it. There were some good light flavors in the beginning. It got a little bitter at the end and the flavors were pretty straightforward. I would try this again, but I don't think I would seek them out based on this sample." –Emmett (BMP_Emmett)
–
Smoking Time (in minutes): 87
Reviewer

Appearance

Aroma

1/3

2/3

3/3

Draw

Burn

Constr.

Overall
Experience

Craig
WyldKnyght)
97
90
92
90
90
97
88
93
90
Kent
Throck)
95
92
88
90
92
95
95
95
95
Robert
NavyPiper)
93
88
88
88
88
90
92
90
88
Jack
Jack_H)
93
92
88
88
85
90
90
90
78
Emmett
BMP_Emmett)
95
88
90
90
85
97
92
95
88
To view the complete scores and notes, click here.
–
Blind Cigar Review: Cubanacan | Mederos Oscuro Fifty 3
Blind Cigar Review: Cubanacan | Mederos Oscuro Fifty 3
91
Total Score - Very Good