Vital Stats:
Vitola: Toro
Length: 6.25″
Ring Gauge: 50
Country of Origin: Dominican Republic
Wrapper: Brazilian Cubra Maduro
Binder: Cameroon
Filler: Dominican Republic
Factory: Leyendas Cubanas
Blender: Undisclosed
Number of reviewers: 5 —– Craig (WyldKnyght) Paul (pmr1010) Wes (SosaCub4Life) Robert (NavyPiper) Jiunn (jliu)
Price: $6.80
Age: 6 Months
Release Date: 2012
Contributed by: Iconic Leaf Cigar Company
This cigar was reviewed blind (no bands) by a panel of at least 4 reviewers. They did not know what they were smoking beforehand. The scores are an average of all the reviewers' scores with outliers removed. All of our cigars reviewed are shipped to the panelists with Boveda packs to ensure optimal smoking experience.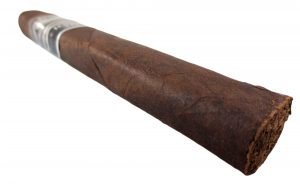 Initial Impressions
Appearance: 89
"A very nice box press Maduro, measuring out at 6 1/8 x 54. Shape is well done, very squared corners. Head is almost flat. Wrapper is uniform in color with no blemishes. A few fairly moderate veins. One side of the cigar has a number of wrinkles, but does not detract from appearance. Seams are very well done, almost invisible." -Robert (NavyPiper)
Aroma: 90
"Nosing the wrapper gives mainly strong notes of barnyard and cedar. Nosing the foot provides the same notes as the wrapper with an introduction of black pepper. Cold draw reveals hay and cedar." -Jiunn (jliu)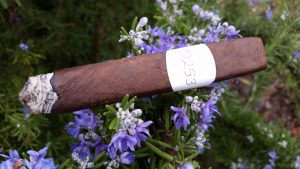 First Third
Flavor: 89
Strength: Medium
Body/Complexity: Medium
"Starts out with a burnt wood flavor, lots of thick smoke and an easy draw. About 1/2″ in started getting pepper and spiciness, possibly cinnamon at the 1″ mark. The burn was uneven and started to tunnel a little bit." -Craig (WyldKnyght)
"I was surprised with this third. I was expecting a bolder, stronger strength, but it was actually pretty tame. There's spice, a tiny bit of pepper, tobacco and some leather for flavors, with the spice being the dominant flavor. Draw is good, good smoke output, burn has been goofy from the start and have had to touch it up a couple of times. Ash seemed firm but flaky on the edges, and lasted for the entire third before dropping off." -Robert (NavyPiper)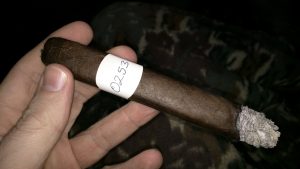 Second Third
Flavor: 88
Strength: Medium
Body/Complexity: Medium
"The nutty flavor that joined the maduro flavor increased slightly for the beginning of the second third and a strong leather flavor began to take over. This was the majority of what was tasted during the second third, although molasses began to show up towards the end. The burn started to become less even still throughout the second third." -Paul (pmr1010)
"Second third flavors build upon the first thirds flavors. I now get bolder and more distinct flavors of cream and dark chocolate. This is nicely complimented by a sugar cane sweetness and cedar. The body becomes a notch higher putting it at a solid medium." -Jiunn (jliu)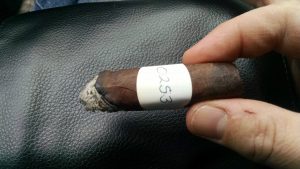 Final Third
Flavor: 89
Strength: Medium-Strong
Body/Complexity: Medium
"Cigar has stayed much the same throughout. The spice has picked up a bit over the last third but it's been pretty much the same throughout." -Wes (SosaCub4Life)
"Wow! Pepper and spice always are nice, and this third definitely lives up to that. It was all spice and pepper. Bold, strong, in your face flavors. No complaints outta me, except for a couple scorched fingers when I nubbed it." -Robert (NavyPiper)
Overall Impressions
Draw: 93
"I cut just the very tip off of the cap and with that the draw was very good for the duration of this cigar." -Paul (pmr1010)
Burn: 84
"Wonky burn throughout the entire cigar. This wasn't an issue until I had to perform a re-light within the last third." -Jiunn (jliu)
Construction: 88
"Other then the burn issue, I believe this cigar was very well constructed." -Craig (WyldKnyght)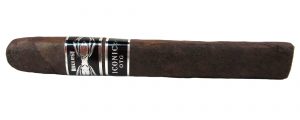 Overall Strength: Medium
Overall Body/Complexity: Medium
Overall Experience: 89
"I enjoyed this cigar, especially the complexities and the flavor changes." –Craig (WyldKnyght)
"I'm not sure I would smoke another of these. It had moments where it was enjoyable but they were followed by very dry and off tasting smoke. I had to touch up the burn line several times throughout the smoke as well." –Paul (pmr1010)
"Overall, this was a nice well balanced cigar. It hasn't been great but it hasn't been bad. It has been an overall very well balanced cigar that was enjoyable to smoke." –Wes (SosaCub4Life)
"Despite the burn, which was the only downside to this stogie, I really liked it. Loved the spice and pepper, those will always make me happy. But those two flavors there pretty much killed any other flavor from the second third on. Would I have another, heck ya!" –Robert (NavyPiper)
"Overall, this was a fair cigar. If you are in the camp of enjoying a creamy and dark chocolate based cigar without pepper, this is for you. I felt like the cigar could have definitely used some pepper to give it a rounder mouth feel. The nicotine head buzz made me score the cigar a "fair" as compared to a "good" cigar due to the fact that I dislike strong nicotine cigars. I'll pass on smoking another one of these." –Jiunn (jliu)
Smoking Time (in minutes): 64
Edit

| Reviewer | Appearance | Aroma | 1/3 | 2/3 | 3/3 | Draw | Burn | Constr. | Overall |
| --- | --- | --- | --- | --- | --- | --- | --- | --- | --- |
| Craig | 90 | 92 | 90 | 88 | 88 | 95 | 87 | 90 | 90 |
| Paul | 88 | 88 | 90 | 88 | 85 | 95 | 83 | 88 | 85 |
| Wes | 97 | 92 | 92 | 95 | 92 | 97 | 95 | 97 | 92 |
| Robert | 90 | 88 | 88 | 90 | 90 | 90 | 85 | 90 | 90 |
| Jiunn | 90 | 88 | 85 | 88 | 88 | 88 | 83 | 85 | 85 |
To view the complete scores and notes, click here.
–
Blind Cigar Review: Iconic | Recluse OTG Toro
Blind Cigar Review: Iconic Leaf | Recluse OTG Toro