Basel, December 2015. Davidoff Cigars has unveiled its new Davidoff Nicaragua Box Pressed, arriving in late March 2016 – the first ever box pressed cigar from Davidoff. Davidoff Nicaragua Box Pressed follows on the heels of the acclaimed Davidoff Nicaragua line – our top 18 Cigar of the Year 2013 – and the recently introduced Rio-inspired Brazilian blend Davidoff Escurio, which scored a 93 recently here, in its quest to offer aficionados across the globe thrilling experiences.
Charles Awad, Senior Vice President Global Marketing and Innovation said "It is Davidoff's mission to open the aficionados' world and encourage them to adventure beyond the familiar – their go to cigars and origins – and fill their time beautifully with original and superbly crafted exciting blends."
The Davidoff Nicaragua Box Pressed brings unchartered territories of taste, stirring the senses of those who discover them. The spice has been boosted with a fiery Esteli Ligero leaf that complements aged Jalapa, Ometepe and Condega tobaccos for a complex bitter, sweet palate stimulation.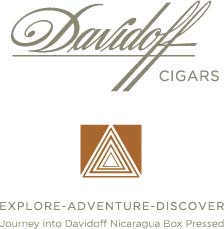 A richer, sharper Habano Nicaragua Oscuro wrapper then rolls the experience into a dynamic box pressed format to liberate enhanced flavours and aromas. Davidoff Nicaragua, 100% Nicaragua: the much acclaimed creation now takes the aficionado on a new, more extreme flavour journey. The Davidoff Nicaragua Box Pressed comes in two formats: Robusto: 48 RG x 5" Toro: 52 RG x 6"
The new Davidoff Nicaragua Box Pressed will arrive in US Appointed Merchants in late March 2016.