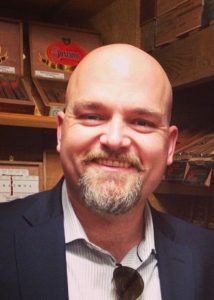 MIAMI CIGAR & CO. EXPANDS SALES TEAM WITH THE ADDITION OF NATE MCINTYRE
(Miami, Florida) January 6, 2016— Miami Cigar & Company continues its growth, as the group welcomes Nate McIntyre to the family.
Nate McIntyre brings with him a strong resume, long tenure of great relationships and extensive knowledge in tobacco. McIntyre served as the National Sales Director for House of Emilio, and later as the US Director of Sales for Cubanacan Cigars. McIntyre will now oversee sales in the South Eastern region for Miami Cigar & Co.
Jason Wood, VP of Miami Cigar & Co. stated: "Nate McIntyre brings the experience, passion, strong relationships, and industry knowledge which will only strengthen our team. We feel strongly that the addition of McIntyre will help us better serve our consumers."
Nate McIntyre said: "The rich history of Miami Cigar & Co., brand awareness, and family culture is a natural fit for me. I look forward to working alongside Jason and the rest of the Miami Cigar family."
About Miami Cigar & Co.
Founded by Nestor and Mariana Miranda, Miami Cigar & Co. has become one of the premier distributors of premium cigars boasting a portfolio which includes Tatiana, Don Lino and the Nestor Miranda brands. Miami Cigar &Co. also serves as the exclusive United States distributor for La Aurora, S.A, Viva Republica and Hf Barcelona brand of accessories and humidors.
Follow Miami Cigar & Company on Social Media here: Facebook: Miami Cigar & Company, Instagram: MiamiCigar, Hashtag: OneLife