Cigar Info
This is the fourth release from Robert Arango's Arandoza Cigars. The new release is called Defcon, a three vitola line centered around a Connecticut broadleaf wrapper.
This cigar was reviewed blind (no bands) by a panel of at least 4 reviewers. They did not know what they were smoking beforehand. The scores are an average of all the reviewers' scores with outliers removed. All of our cigars reviewed are shipped to the panelists with Boveda packs to ensure optimal smoking experience.
Defcon is made in Toro (6 x 50), Super Toro (6 1/2 x 54) and Super Robusto (5 1/2 x 60). The company says the suggested retail price is $9.80-11 and the cigars come in boxes of 10. Like the rest of the company's releases, the cigars are made at the La Zona Cigar Factory in Estelí, Nicaragua.
Decfon was released at the 2015 IPCPR Convention & Trade Show, which will began on July 17 in New Orleans, La.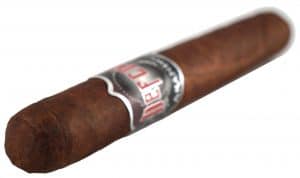 Vital Stats:
Vitola: Toro
Length: 6.5″
Ring Gauge: 54
Country of Origin: Nicaragua
Wrapper: Connecticut Broadleaf
Binder: Nicaragua
Filler: Nicaragua
Factory: La Zona
Blender: Robert Arango
Number of reviewers: 4 —– Steve (ThaGreatWazoo) Craig (WyldKnyght) Jeff (ExpendableYouth) Gregg (McGreggor57)
Price: $9.80
Age: 6 Months
Release Date: July 2015
Contributed by: Arandoza Cigars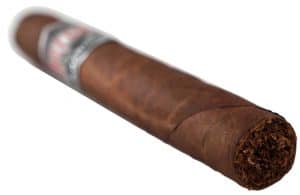 Initial Impressions
Appearance: 90
"This cigar has a dark toothy wrapper. The wrap lines are tight, smooth, and uniform. It also has a well applied triple cap. A pretty nice looking smoke overall." -Jeff (ExpendableYouth)
Aroma: 90
"The aroma on this cigar was very good, the wrapper had a nice sweet honey smell. The foot smelled like strong tobacco. And finally the dry puff had a very nice earthy flavor." -Craig (WyldKnyght)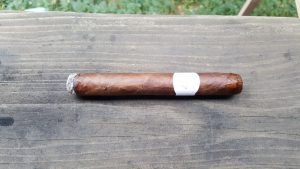 First Third
Flavor: 93
Strength: Medium-Strong
Body/Complexity: Medium
"The first third started off really rich with coffee. Nice deep blends of a dark roast coupled with a smooth mineral flavor. The burn was nice and tight and the retrohale was smooth. Lot of strength in the beginning but not overly peppery. An absolutely great start." -Steve (ThaGreatWazoo)
"This cigar starts off smoking like a chimney. Once the initial pepper subsides I find some nice oak and earthy flavors. It reminds me of walking through the woods after a rain. The aromas pop a bit more. Midway though this third some black coffee develops." -Gregg (McGreggor57)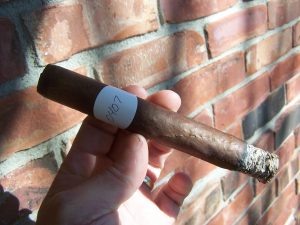 Second Third
Flavor: 88
Strength: Medium-Strong
Body/Complexity: Medium
"The cigar going into the second-third has transitioned in to a chocolate and heavy mineral flavor. The draw has continued to be perfect, and the retro hale has a mineral and pepper flavor to it." -Jeff (ExpendableYouth)
"Dark roast coffee with some chocolate comes out in the middle section with a little leather on the finish. I still pick up the oak and earthiness in the background. So far a good marriage of flavors." -Gregg (McGreggor57)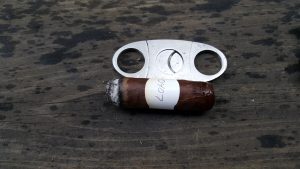 Final Third
Flavor: 91
Strength: Medium-Strong
Body/Complexity: Medium-Full
"Not too much complexity with a changing profile. The dark coffee roast still leads and a slight black pepper finish comes forward. This cigar is really enjoyable all the way down to the end." -Steve (ThaGreatWazoo)
"The final third continued the flavors from the second 3rd, which were pepper and fire pit like flavors and they were much mellower. The ash like flavor from the second 3rd disappeared." -Craig (WyldKnyght)
Overall Impressions
Draw: 93
"Close to perfect for most of the smoke although it did open up for a bit in the middle." -Gregg (McGreggor57)
Burn: 91
"Another nice attribute to the cigar was the burn. Was nice and tight throughout and never gave any problems." -Steve (ThaGreatWazoo)
Construction: 90
"This was a nice construction. Well built with no added gimmicks. Just a simple construction, but a really good stick." -Steve (ThaGreatWazoo)
Overall Strength: Medium-Strong
Overall Body/Complexity: Medium-Full
Overall Experience: 91
"This cigar was exceptional throughout. I would have liked to seen a little bit more complexity in the profile, however, it really hit the spot with the flavors that it was producing. Definitely a medium level stick with some really good deep rich flavors that I'm sure will compliments most cigar smokers likes. If you are looking for a nice deep rich flavorful cigar this is the one for you." –Steve (ThaGreatWazoo)
"Overall this cigar was not back. Some burn issues and there was some ash like flavor during the second 3rd that did not stay, but all in all I did enjoy this cigar."  Craig (WyldKnyght)
"Not really my cup of tea, especially with the mineral build up and strength in the final-third. Easy pass for me." –Jeff (ExpendableYouth)
"Never judge a cigar by the wrapper. Based on my initial observations, I would have skipped over grabbing this cigar. The flavors, however, were very well balanced and offered a nice smoke. While not a lot of dimension, I could see keeping some on hand to enjoy while grilling or golfing." –Gregg (McGreggor57)
Smoking Time (in minutes): 84
Reviewer

Appearance

Aroma

1/3

2/3

3/3

Draw

Burn

Constr.

Overall
Experience

Steve
ThaGreatWazoo)
92
92
95
92
92
92
92
92
92
Craig
WyldKnyght)
90
90
92
88
90
90
85
90
90
Jeff
ExpendableYouth)
90
88
92
88
85
92
90
90
85
Gregg
McGreggor57)
88
90
90
90
90
95
90
90
90
To view the complete scores and notes, click here.
Blind Cigar Review: Arandoza | Defcon Super Toro
Blind Cigar Review: Arandoza | Defcon Super Toro
91
Total Score - Very Good