One of the greatest challenges about being a cigar smoker and having a significant other is to try and get smelling less like an ashtray and more like a human being after enjoying a cigar. I've spent years perfecting my methods for once again becoming huggable to my wife, and I thought I would share them with you. How to Stop Smelling Like a Cigar.

Breath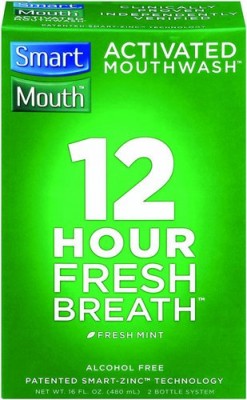 This is usually the biggest hurdle to get past when trying to pass the smell test. Teeth brushing alone is never going to cut it, and gum can conceal the smell for a little while, until you spit it out. The most permanent solution I have found is SmartMouth. This non-alcoholic mouthwash uses zinc and a two part liquid formula to kill any and all smells residing in your mouth. This is by far and away the best mouthwash for the job, and will leave your mouth stink-free for the advertised 12 hours.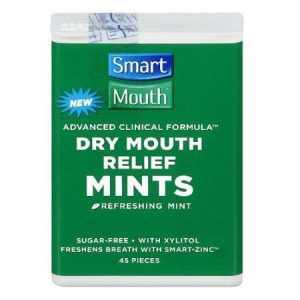 There are several other products from SmartMouth that I have found very beneficial for traveling and keeping handy. While they don't work as well as the mouthwash, they make breath mints that actually work very similarly to the original. I found that they will cover the smell for about an hour before you need another.
They also make a travel version of their regular mouthwash that comes in little disposable packets that you can throw in a work bag or a carry-on. You just rip it open, dump both liquids in your mouth, rinse/gargle, and toss the wrapper. Couldn't be easier.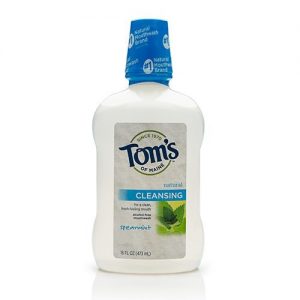 The next closest solution if the two step mixing is too time consuming or you don't like the taste, is Tom's of Maine. No mixing required and no alcohol. I found that this does kill the smell for a few hours, but will resurface after a while if you had a really strong smoke. If you don't mind rinsing again in a few hours, or in the morning, this is a very viable solution.
Skin
The best way to get your skin and hair clear of cigar smell is of course, a shower. Since this is not always an option or convenient, here is the next best thing. Facial wipes. Sounds feminine, I know, but it works. Wipe your face, neck, and hands with this stuff and you will be shocked at how much of a difference this makes in your overall smellability.
Clothes
Changing your shirt is definitely the easiest way out of this one, but if you don't have a spare, or need to stay in the same outfit you need to get rid of the smell. Colognes and body sprays can mask the smell for a while and perhaps confuse the nose of your significant other or the public, but sometimes the smell of those things is worse than the cigar smell. So instead of making your neighbors nose bleed with Axe body spray, try this: Ozium.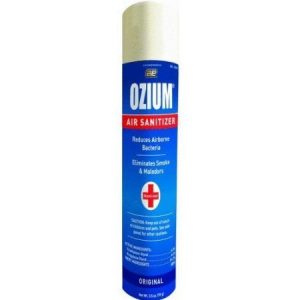 Yes, it's technically an air freshener, but you spray anything with this stuff and I guarantee it will no longer smell like smoke. Works on clothes, furniture, carpet, car interiors, you name it. It does have a smell of it's own, so I don't recommend using too much of it, but it's definitely an improvement over ashtray.
Tips and Tricks: How to Stop Smelling Like a Cigar