Vital Stats: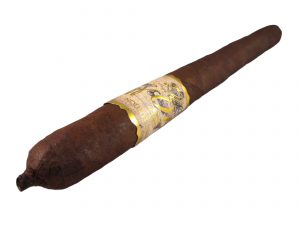 Vitola: Lancero
Length: 7″
Ring Gauge: 38
Country of Origin: Nicaragua
Wrapper: Nicaraguan Habano
Binder: Nicaraguan Habano
Filler: Nicaragua
Factory: AgroIndustrial Nicaraguense de Tabacos S.A.
Blender: Arnaldo Gonzalez
Number of reviewers: 5—–Ron (shuckins) Gregg (McGreggor57) Wes (SosaCub4Life) Dave (mdwest) Robert (NavyPiper)
Price: $7.50
Age: 2 Months
Release Date: August 2014
Contributed by: Flor de Gonzalez
This cigar was reviewed blind (no bands) by a panel of at least 4 reviewers. They did not know what they were smoking beforehand. The scores are an average of all the reviewers' scores with outliers removed. All of our cigars reviewed are shipped to the panelists with Boveda packs to ensure optimal smoking experience.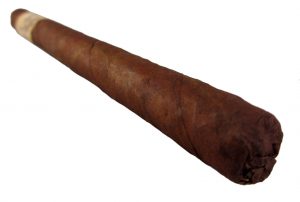 Initial Impressions
Appearance: 94
"Appearance is good. Chocolate brown. Seams look good. Wrapper is uniform in color with no blemishes. The head has a small nipple at the end. Foot is covered over by the wrapper." –Robert (NavyPiper)
Aroma: 92
"With a closed foot, I'm only able to pick up a bit of leather. The cold draw gave up some cedar." –Gregg (McGreggor57)
First Third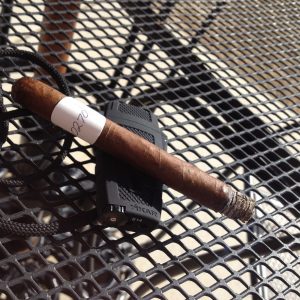 Flavor: 91
Strength: Medium
Body/Complexity: Medium
"I bit the tail old school style, tickled the foot with my flame and things got started with a spicy coffee and light woodsy tasting tobacco that has a trace of leather with it. I really like the way this cigar begins." –Ron (shuckins)
"After lighting the closed foot, the first third has been very enjoyable. There is a nice overall spice that is stronger on the retrohale. There is a nice, overall smooth sweetness to the cigar as well." –Wes (SosaCub4Life)
Second Third
Flavor: 90
Strength: Medium
Body/Complexity: Medium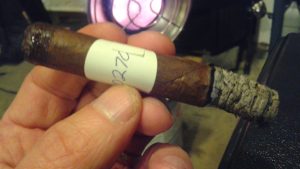 "Oak is beginning to replace the cedar and knocking some of the brightness off the flavor. This is allowing a little coffee to develop again in the the background. The spice on the retrohale is still present and reminds me to smoke this one at an easy pace. Great smoke production and a fantastic burn line past the halfway mark is duly noted." –Gregg (McGreggor57)
"Flavors start to pull back a little bit in the second third and aren't quite as pronounced. The cocoa detected in the first third is completely gone, but leather, coffee and pepper are still present." –Dave (mdwest)
Final Third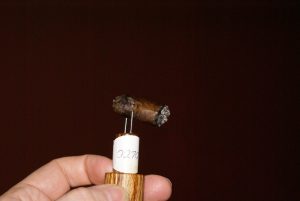 Flavor: 89
Strength: Medium
Body/Complexity: Medium
"Finishes with a tasty pepper inspired light woodsy tobacco that had a nice coffee/leather partnership,which brought a much appreciated smoothness to the cigar at the very end." –Ron (shuckins)
"The final third is marked by the smoke mellowing noticeably and becoming extremely creamy. Otherwise, not much changes from the second to final third, with flavors remaining the same." –Dave (mdwest)
Overall Impressions
Draw: 89
"The draw started a little bit tight for my tastes, but opened up some after the first few inches and became a little less of a distraction." –Dave (mdwest)
Burn: 92
"The burn was very good until getting off during the last third." –Wes (SosaCub4Life)
Construction: 94
"Sometimes this vitola suffers from various burn/wrapper issues, but not this one. It was a pleasure to smoke." –Gregg (McGreggor57)
Overall Strength: Medium
Overall Body/Complexity: Medium
Overall Experience: 93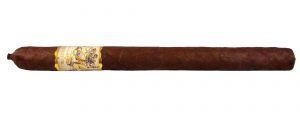 "I'm not a big fan of lancero cigars, but this was one of the better ones I have smoked, and would definitely smoke another as well as recommend them to a friend." –Ron (shuckins)
"This was maybe a cigar that would benefit from less retrohalling, The pepper overshadowed a lot of the richer flavors. The transition into the second third offered up some nice oak and coffee from the cedar and grass of the first third. The final third didn't really change, but still made for a solid smoke." –Gregg (McGreggor57)
"Overall, this was a very enjoyable cigar. It had a good mix of spice and cocoa sweetness." –Wes (SosaCub4Life)
"This is a stick worthy of making a box purchase on after only experiencing one. I'm typically not much of a lancero guy, but this was a great stick, and one that I am very anxious to smoke again." –Dave (mdwest)
"I don't know, this one just wasn't working for me. Whether it was me, the stogie, or what, I don't know. I just never felt comfortable with it flavor wise, it was one of those that I can't say I was unhappy when I was finished. I'd be willing to try another to compare for consistency." –Robert (NavyPiper)
–
Smoking Time (in minutes): 82
Edit

| Reviewer | Appearance | Aroma | 1/3 | 2/3 | 3/3 | Draw | Burn | Constr. | Overall |
| --- | --- | --- | --- | --- | --- | --- | --- | --- | --- |
| Ron | 95 | 95 | 90 | 90 | 90 | 90 | 92 | 93 | 90 |
| Gregg | 93 | 90 | 90 | 90 | 88 | 90 | 95 | 93 | 90 |
| Wes | 95 | 97 | 95 | 95 | 95 | 90 | 92 | 95 | 95 |
| Dave | 97 | 90 | 92 | 90 | 90 | 85 | 90 | 95 | 95 |
| Robert | 88 | 85 | 85 | 85 | 85 | 88 | 85 | 88 | 85 |
To view the complete scores and notes, click here.
–
Blind Cigar Review: Flor de Gonzalez | 90 Miles Nicaragua RA
Blind Cigar Review: Flor de Gonzalez | 90 Miles Nicaragua RA
92
Total Score - Excellent