Vital Stats: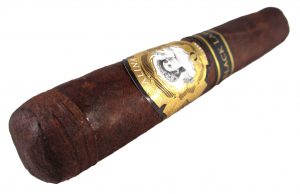 Vitola: Robusto
Length: 5″
Ring Gauge: 52
Country of Origin: Dominican Republic
Wrapper: Brazilian Bahiano
Binder: Dominican Republic and Nicaragua
Filler: Dominican Republic and Nicaragua
Factory: PDR Factory
Blender: Bill Paley
Number of reviewers: 5—–Ron (shuckins) Sandeep (Djangos) Dave (mdwest) Jack (Jack_H) Emmett (rhetorik)
Price: $10.00
Age: 4 Months
Release Date: July 2014
Contributed by: La Palina
This cigar was reviewed blind (no bands) by a panel of at least 4 reviewers. They did not know what they were smoking beforehand. The scores are an average of all the reviewers' scores with outliers removed. All of our cigars reviewed are shipped to the panelists with Boveda packs to ensure optimal smoking experience.
Initial Impressions
Appearance: 88
"Great looking robusto sized cigar with a dark chocolate wrapper. On closer inspection, the surface is quite uneven with a a bumpy texture. There were also some prominent veins resent. No discolorations or other major blemishes were discernible. The capping on this cigar is unique in that at places it seemed like there were 5 layers present!" –Sandeep (Djangos)
Aroma: 90
"From the wrapper and the foot I get some leather and earthy notes. From the pre-light draw I get mostly chocolate." –Emmett (rhetorik)
First Third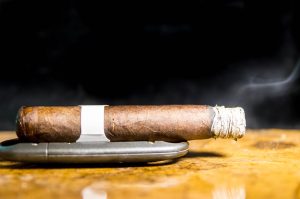 Flavor: 91
Strength: Medium
Body/Complexity: Medium
"The initial third starts off with a blast of pepper that increases in intensity for about 10 puffs or so before dying down some. The predominant flavor is that of leather and hay with some cedar. The pepper is prominent in each puff throughout the initial third. After about the half inch or so, there appears a slight bitterness. Even though I am not a fan of bitterness in cigars, this mild nuance almost seems to cut the pepper some and thereby making it more enjoyable. Amazing burn and draw right off the bat the entire third. Also, the smoke production in phenomenal. The ash is solid and holds the entire third." –Sandeep (Djangos)
"The cigar started with an earthy cocoa flavor not unlike the aroma. It is a smooth malty inhale with some black pepper on the retrohale. A ton of smoke being produced, and some spice is really starting to develop." –Jack (Jack_H)
Second Third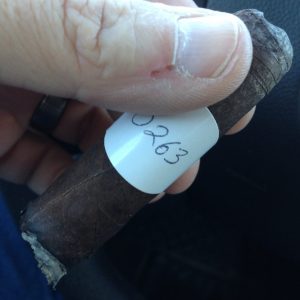 Flavor: 88
Strength: Medium-Strong
Body/Complexity: Medium-Full
"Thankfully, the pepper starts to wane a little bit by the second third. It's still present, but not nearly as "in your face" as it was in the first third. Coffee and leather notes are a whole lot easier to pick up now. The smoke remains a little harsh, but has mellowed out a good bit since the first third. The stick is definitely improving." –Dave (mdwest)
"The momentum from the previous third carries over to this one, still building on complexity and transitions. The flavor is very warm, in a baking spice kind of way. The burn has gotten a little wonky but the flavors remain great. Towards the end, I start getting an oak flavor that replaces the espresso." –Emmett (rhetorik)
Final Third
Flavor: 89
Strength: Medium-Strong
Body/Complexity: Medium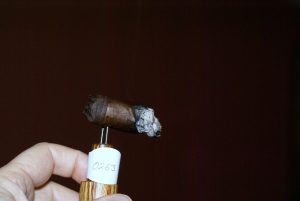 "Finishes with a bump in pepper that produces a healthy kick to the cigar. This, along with an underlining taste of coffee and leather tasting tobacco gives an enjoyable end to the cigar." –Ron (shuckins)
"This third has been great. The strength backed off a bit making room for more subtle flavors. I'm picking up a little of the espresso again, along with some oak and cedar. Towards the end of the smoke, the spice, pepper and chocolate pick up making for a nice end to this smoke." –Emmett (rhetorik)
Overall Impressions
Draw: 89
"A clean cut with a v-cutter produced a nice even draw that would be hard to improve upon." –Dave (mdwest)
Burn: 90
"A problem free burn throughout the entire cigar, leaving a soft flaky ash behind." –Ron (shuckins)
Construction: 90
"The ash did not hold for long and I did have to relight a couple times, which may have had an effect on the performance of the last third." –Jack (Jack_H)
Overall Strength: Medium-Strong
Overall Body/Complexity: Medium-Full
Overall Experience: 89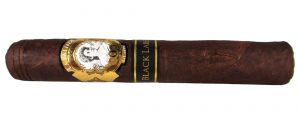 "This was both an enjoyable and entertaining cigar that I look forward to smoking more of." –Ron (shuckins)
"Overall, this cigar was a good experience except for tar once that had to be snipped off. The flavors are complex and if you are a fan of peppery ones, you are sure to enjoy this one. I think I will definitely try this again." –Sandeep (Djangos)
"Overall, a decent smoke. I think it has a lot more potential down the road though and would like to possibly revisit in another six months or so to see how it might change." –Dave (mdwest)
"This is a good cigar, no doubt about it. A rich and flavorful cigar that would be great for after dessert. A smoke bomb that has good complexity and flavor changes." –Jack (Jack_H)
"I thoroughly enjoyed this cigar. I really enjoyed the transitions in both flavor and strength. The flavors were great and right in my wheelhouse. This was a full bodied maduro that left me wanting more. I would highly recommend it and would buy a box." –Emmett (rhetorik)
–
Smoking Time (in minutes): 87
Edit

| Reviewer | Appearance | Aroma | 1/3 | 2/3 | 3/3 | Draw | Burn | Constr. | Overall |
| --- | --- | --- | --- | --- | --- | --- | --- | --- | --- |
| Ron | 90 | 90 | 90 | 88 | 90 | 88 | 95 | 92 | 90 |
| Sandeep | 95 | 92 | 92 | 90 | 90 | 97 | 97 | 92 | 90 |
| Dave | 88 | 90 | 85 | 88 | 88 | 90 | 88 | 88 | 88 |
| Jack | 88 | 88 | 90 | 88 | 85 | 92 | 90 | 88 | 88 |
| Emmett | 88 | 90 | 95 | 92 | 95 | 88 | 88 | 90 | 95 |
To view the complete scores and notes, click here.
–
Blind Cigar Review: La Palina | Black Label Robusto
Blind Cigar Review: La Palina | Black Label Robusto