Cigar Info
The La Palina Red Label is the latest addition to their regular production.
This cigar was reviewed blind (no bands) by a panel of at least 4 reviewers. They did not know what they were smoking beforehand. The scores are an average of all the reviewers' scores with outliers removed. All of our cigars reviewed are shipped to the panelists with Boveda packs to ensure optimal smoking experience.
Since being resuscitated by Bill Paley, grandson of founder Samuel Paley, La Palina has become one of the most popular boutique brands around. The La Palina Red Label is made at the PDR factory in the Dominican Republic and is sheathed in an Ecuador Habana wrapper atop an Ecuador binder and Nicaragua and Dominican long leaves. Red Label was blended to offer a lot of complexity and flavor while keeping it relatively mild in it's strength.
Vital Stats: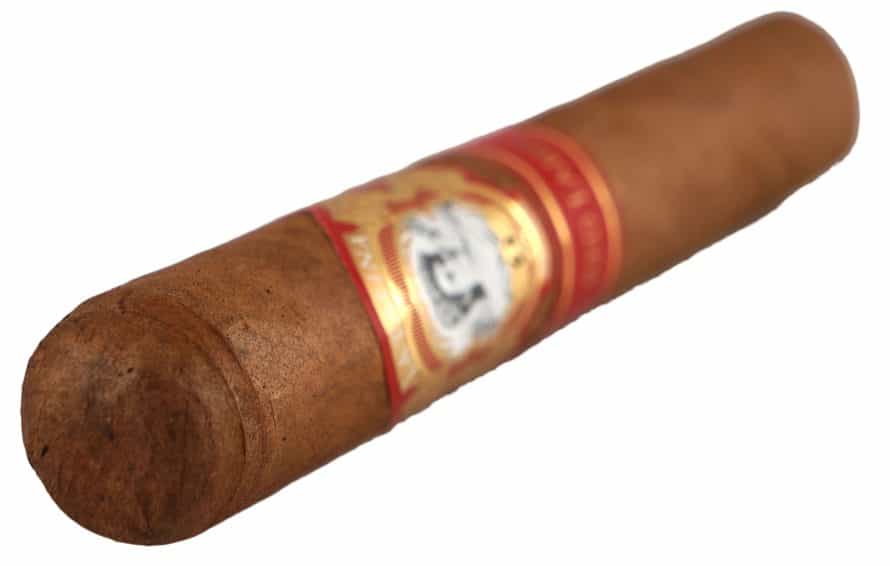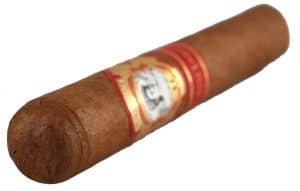 Vitola: Robusto
Length: 5″
Ring Gauge: 52
Country of Origin: Dominican Republic
Wrapper: Ecuadorian Habano
Binder: Ecuador
Filler: Dominican Republic and Nicaragua
Factory: PDR Cigars
Blender: Bill Paley
Number of reviewers: 4—–Jeff (ExpendableYouth) Alan (Eulogy) Steve (ThaGreatWazoo) Jiunn (jliu)
Price: $10.00
Age: 3 Months
Release Date: July 2015
Contributed by: La Palina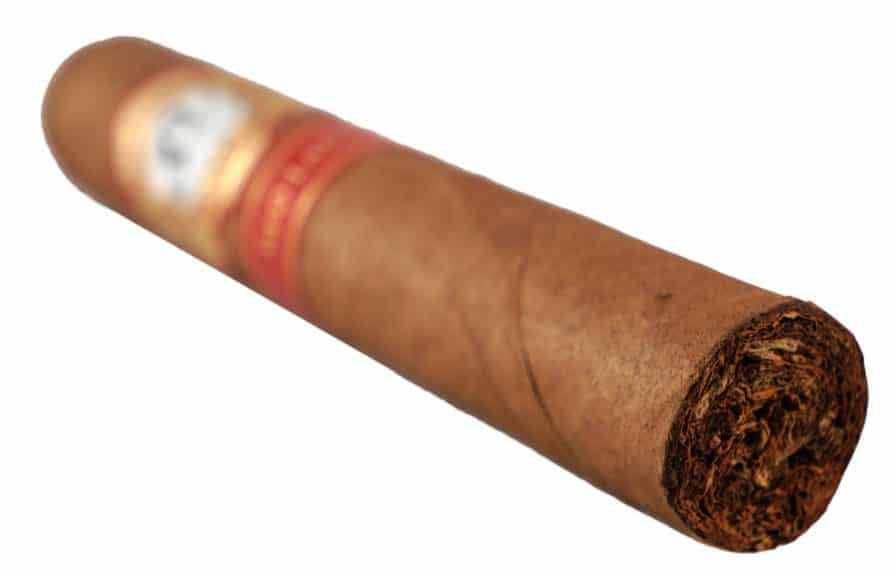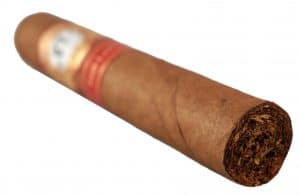 Initial Impressions
Appearance: 86
"The cigar has a light brown, smooth, semi-oily wrapper. The wrapper itself is fairly fragile as there are various minor cracks present. The roll is nice and tight with no soft spots present. The head is finished off with a quadruple cap." –Jiunn (jliu)
Aroma: 88
"This cigar had a decent aroma to it. Had a slight almond and barnyard smell with a finish of a bitter grass. The finish was not extremely harsh and filled an interesting nuance for the profile." –Steve (ThaGreatWazoo)
First Third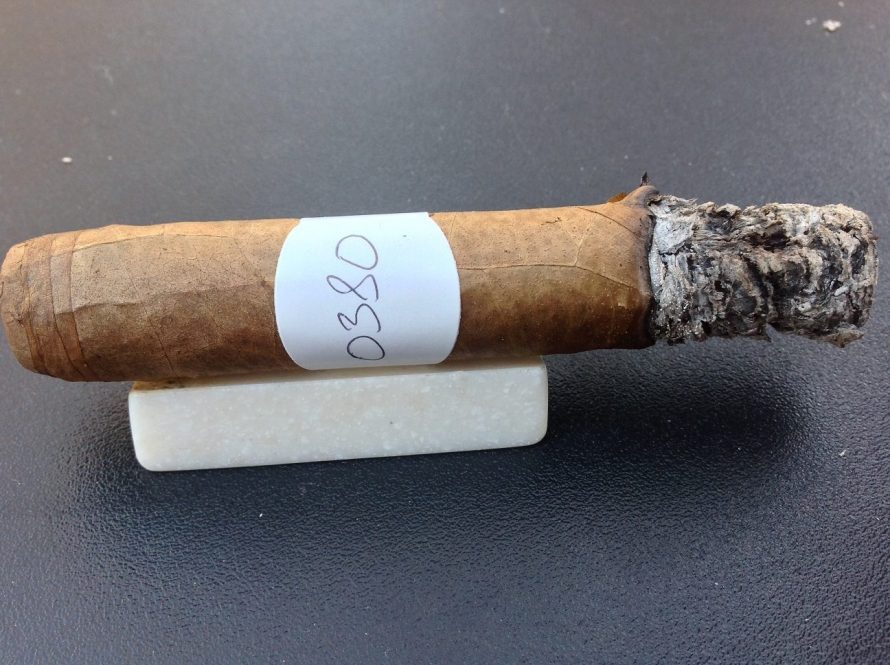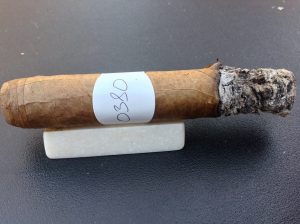 Flavor: 85
Strength: Medium
Body/Complexity: Medium
"There is a surprising amount of spice that coats your whole tongue. I can also pick up some earthiness, and mineral note, but they are definitely hiding behind a wall of pepper. As I continue in to the first third, there is a building bitterness that I am hoping will dissipate if I let it rest a bit longer between puffs." –Jeff (ExpendableYouth)
"Initially, the first few draws were very light of strength. After the cigar started going, a char flavor came on immediately, but eventually went away. The strength stayed on the lighter side and a nice cream and almond profile took hold. First third ended with a nice balance of flavors." –Steve (ThaGreatWazoo)
Second Third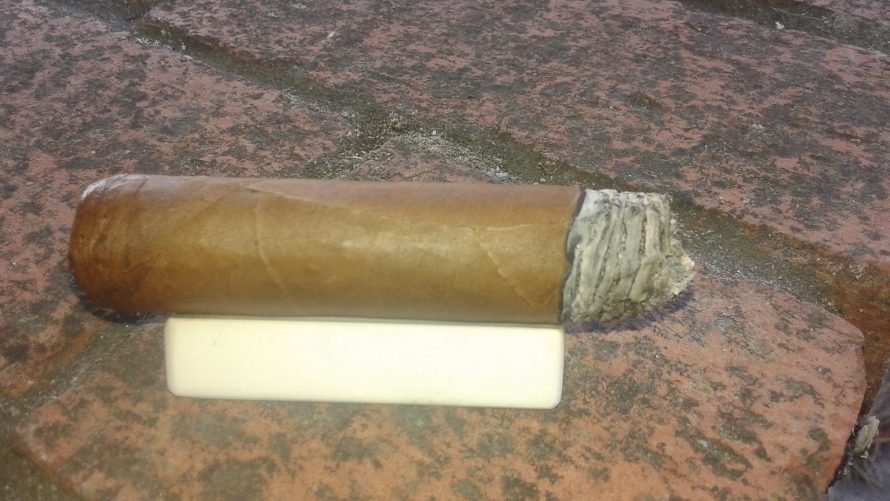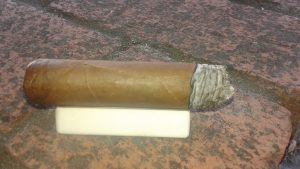 Flavor: 86
Strength: Medium
Body/Complexity: Medium
"At the start of this third the flavors really started to pick up and delivered graham cracker, black tea and pepper. Sadly, this profile was short lived and at about the halfway point of the cigar a really unappealing flavor of cardboard was the dominant flavor with a slightly bitter and peppery finish." –Alan (Eulogy)
"The second third was very much the same. A slight earthy flavor began to present itself, but went away rather quickly. The almond and creaminess kept coming through with minimal changes in the complexity. The retrohale has been smooth throughout, but doesn't appear to offer any extra flavors or perks." –Steve (ThaGreatWazoo)
Final Third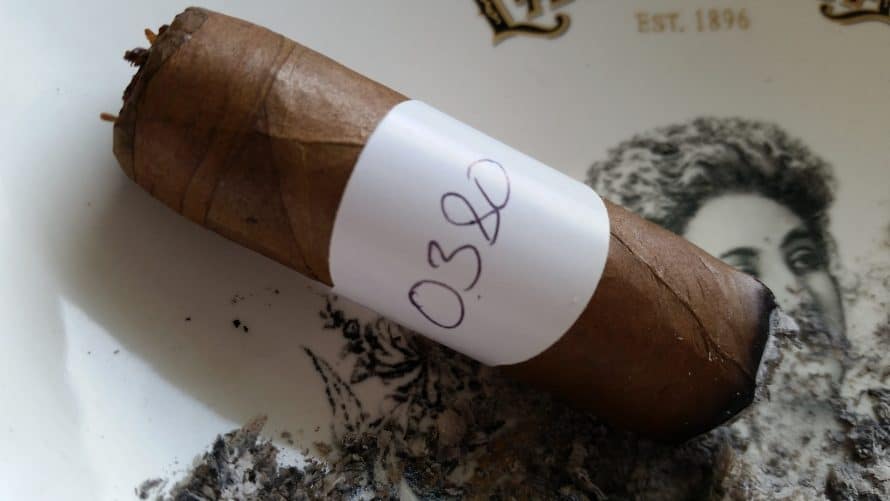 Flavor: 86
Strength: Medium-Strong
Body/Complexity: Medium
"This has been the best third so far. Going into the final third I can pick up some wood, earth, mineral and pepper. All of the flavors are much cleaner than the initial two thirds and it has finally hit its stride. It has some power to it still, and quite a bit of nicotine." –Jeff (ExpendableYouth)
"Last third finally gives me a somewhat worthwhile smoking experience. The flavors have finally ramped from faint notes to distinguished notes. Main notes of black pepper spice and semi-sweet medium bodied cream. The dominant bitterness and burnt notes are gone, replaced by lingering tapered black pepper spice. Body is still at a medium minus but almost at a medium. Strength moving up to a solid medium." –Jiunn (jliu)
Overall Impressions
Draw: 94
"The draw felt great, providing an almost perfect amount of resistance, but the smoke output was fairly light all the way through." –Alan (Eulogy)
Burn: 91
"No touch-ups, relights or tunneling. Just an excellent burn the whole way through." –Jeff (ExpendableYouth)
Construction: 92
"Given a good burn and a perfect draw, the construction was great. Only downside is the short and loose ashes." –Jiunn (jliu)
Overall Strength: Medium
Overall Body/Complexity: Medium
Overall Experience: 84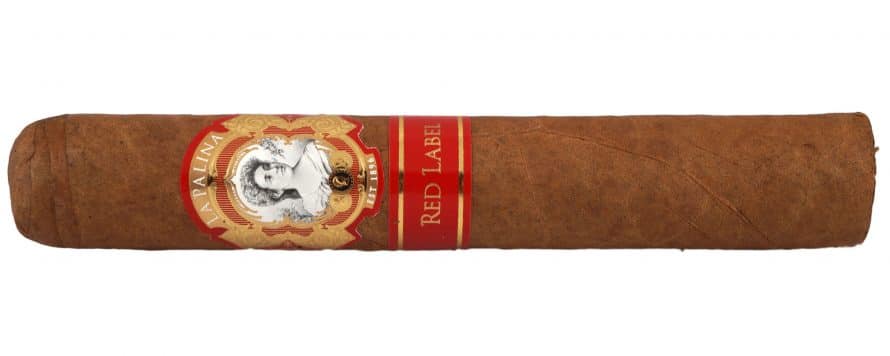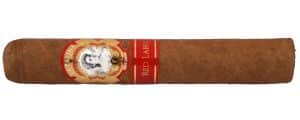 "I wasn't overly impressed with this cigar, and it didn't really seem to hit its stride right until the end. It would be an easy pass for me." –Jeff (ExpendableYouth)
"This cigar was not for me. It had moments of greatness, but they were short lived and for the majority of the cigar it had an odd cardboard flavor." –Alan (Eulogy)
"This cigar was good in my opinion. It was nothing over the top and it was not yard bound after the first third. There were nice subtle flavors that a lot of smokers will enjoy. Again, not my cup of tea, but a good smoke nevertheless. Enjoy if you can and expect a nice lighter stick." –Steve (ThaGreatWazoo)
"Overall, this was a mediocre cigar. The first two thirds flavors were faint and boring. The dominant bitterness and burnt flavors were off putting. Last third was better (incredible in reference to the first two thirds), finally giving distinct flavors. But all in all, not a good representation of a mild cigar. Will pass on future opportunities to smoke this cigar." –Jiunn (jliu)
–
Smoking Time (in minutes): 86
Reviewer

Appearance

Aroma

1/3

2/3

3/3

Draw

Burn

Constr.

Overall
Experience

Jeff
ExpendableYouth)
83
88
87
87
90
93
92
90
87
Alan
Eulogy)
87
88
87
87
83
93
95
95
83
Steve
ThaGreatWazoo)
90
88
87
90
87
90
88
88
87
Jiunn
jliu)
85
88
78
78
85
100
88
95
80
To view the complete scores and notes, click here.
–
Blind Cigar Review: La Palina | Red Label Robusto
Blind Cigar Review: La Palina | Red Label Robusto