Cigar Info
Tatascan was introduced by CLE cigars at the 2015 IPCPR Tradeshow that was spearheaded by Christian Eiroa's father, Julio Eiroa. This was the elder Eiroa's chance to make his own style of cigar, his way. Tatascan translates to "Head Boss" and is described as an affordable everyday option. Tatascan is rolled at Julio Eiroa's Las Lomas factory in Honduras and is a mild Honduran puro.
This cigar was reviewed blind (no bands) by a panel of at least 4 reviewers. They did not know what they were smoking beforehand. The scores are an average of all the reviewers' scores with outliers removed. All of our cigars reviewed are shipped to the panelists with Boveda packs to ensure optimal smoking experience.
Later in 2015 Christian Eiroa announced that his father, Julio and brother, Justo, were forming their own brand of cigars under the company name, JRE Tobacco Co. that would include all of their their brands which are Aladino, Rancho Luna and Tatascan. Eiroa said his father is truly a pioneer in the tobacco and cigar business, and his mentor. His older brother and personal hero, is an agricultural engineer (graduated from the Agriculture School El Zamorano University in Honduras). He spent over 22 years building a bottled water company in Honduras and the last 4 years with Campbell Soup Company. He is extremely knowledgeable in leaf tobacco and an expert in consumer products and distribution chain management.
As of February 1st, 2016, JRE Tobacco Co. has their own distribution and sales and marketing teams. This decision was made to protect his father's specific vision to present to customers traditional Cuban blends. He has not spared one expense and has personally taken care of every single detail of his tobacco and his blends.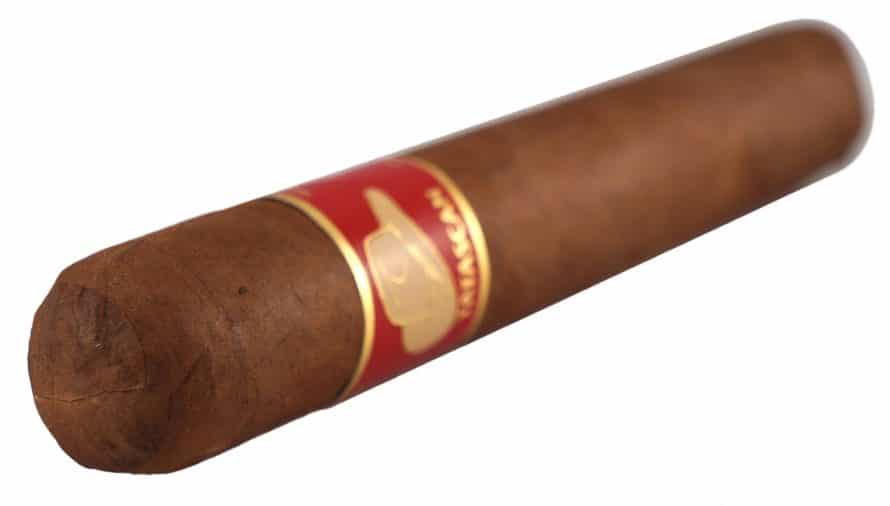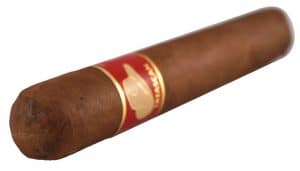 Vital Stats:
Vitola: Robusto
Length: 5″
Ring Gauge: 50
Country of Origin: Honduras
Wrapper: Honduras
Binder: Honduras
Filler: Honduras
Factory: Las Lomas
Blender: Christian Eiroa, Julio Eiroa, and Justo Eiroa
Number of reviewers: 4—– Alan (Eulogy) Craig (WyldKnyght) Gregg (McGreggor57) Eric (smalls29)
Price: $6.00
Age: 6 Months
Release Date: July 2015
Contributed by: C.L.E. Cigar Company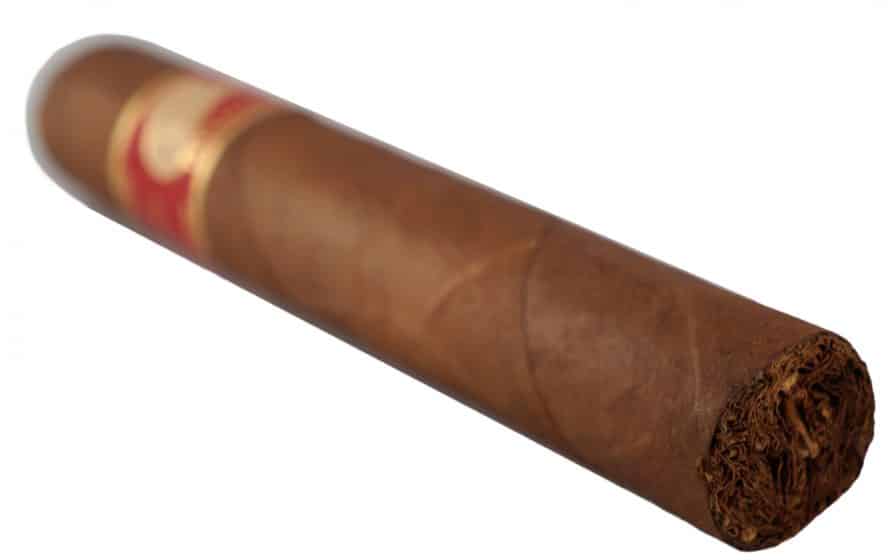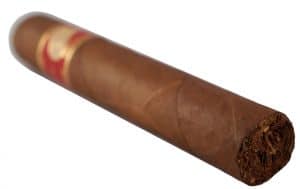 Initial Impressions
Appearance: 91
"This robusto sized cigar had a smooth and shiny, colorado colored wrapper. There were some thin veins and the seam was visible. It had a nice triple cap." – Craig (WyldKnyght)
Aroma: 90
"A nice pre-light, sweet smell with a light coffee aroma giving the impression of sitting in a coffee bar ready to enjoy this cigar. After light the aroma is a bit stronger with the sell of coffee still present." -Eric (smalls29)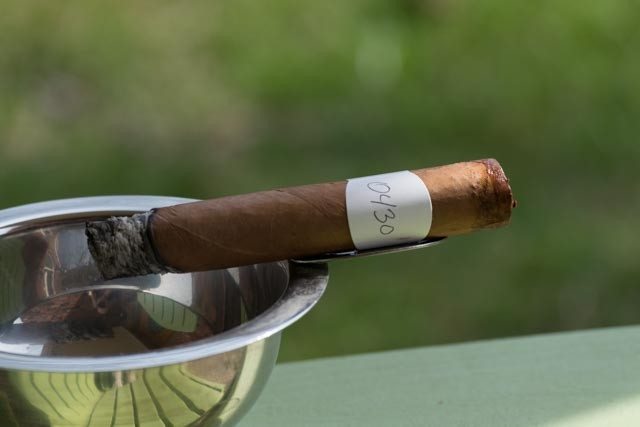 First Third
Flavor: 87
Strength: Medium
Body/Complexity: Medium
"Hay, leather and cedar fill the palate while black pepper overtakes the retrohale. As the spice fades a nice woodsy flavor develops. Near the end of this third some cocoa finds it's way onto the finish." -Gregg (McGreggor57)
"The first draws were very enjoyable. I was impressed with the flavors of coffee and spices. I was left with a nice after taste similar to that of a good espresso with hints of chocolate and cinnamon. Very enjoyable and tasteful. I am reminded of a cinnamon dolce' espresso from a small Italian cafe. I am thoroughly enjoying this first third of the cigar." -Eric (smalls29)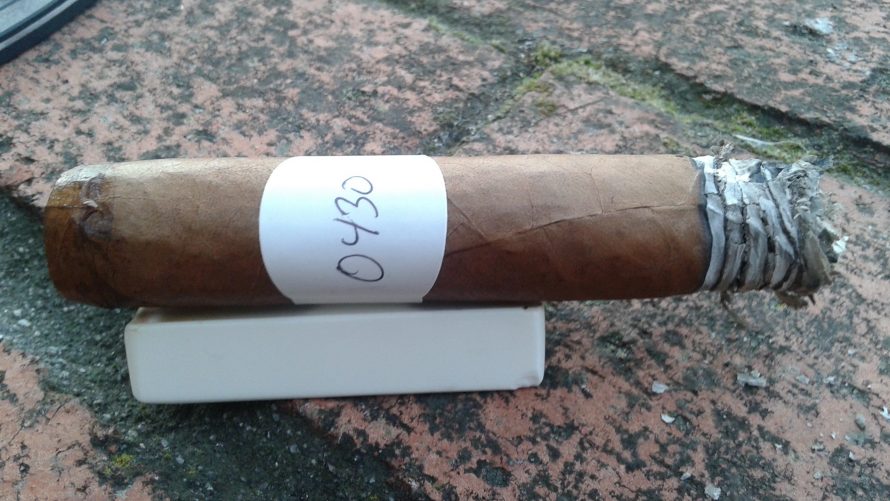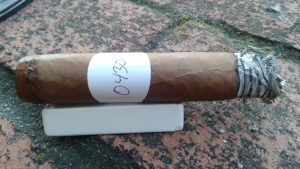 Second Third
Flavor: 93
Strength: Medium
Body/Complexity: Medium-Full
"There is a very subtle toasted cedar, vanilla, and cream on the draw with an awesome stone fruit, cherries maybe, on the retro-hale. This third is far better than the first third." -Alan (Eulogy)
"The flavors are intensifying. The coffee flavors are wonderful and the hints of chocolate and cinnamon are just right. The complexity is growing as I smoke the second third. The flavors have blended together very well. They have also intensified and made this an awesome smoke. I am enjoying this. Even my wife is enjoying the aroma's given off by the cigar. The ash has formed a very nice, solid chimney." -Eric (smalls29)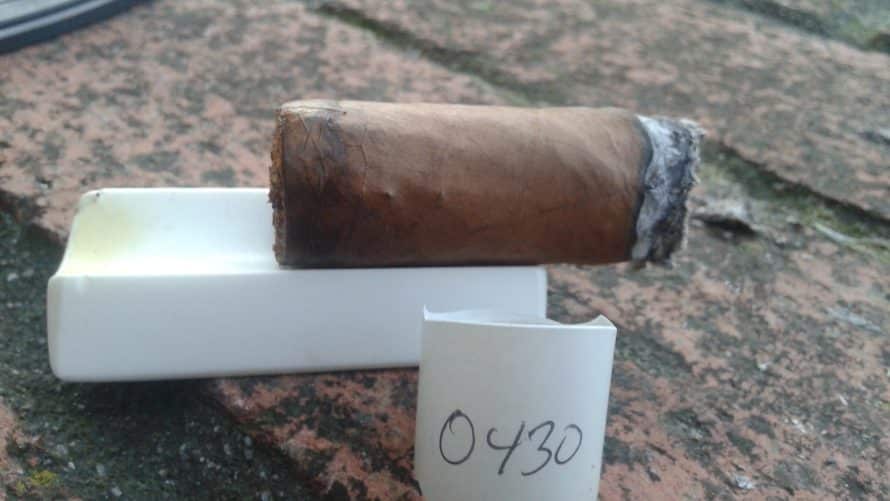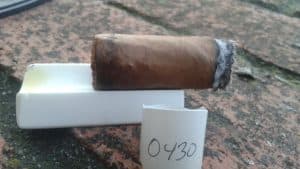 Final Third
Flavor: 91
Strength: Medium
Body/Complexity: Medium
"For a brief moment the cedar takes on a harshness before some sweet hay moves into the mix. There is a mild minty-ness to this combination that works well. A little coffee on the finish carries over from the previous third while some pepper returns on the retrohale." -Gregg (McGreggor57)
"WOW!!!. the flavors just got more intense as I smoked the cigar. The coffee flavors were awesome. The chocolate and cinnamon flavors slowly faded but left me with a great coffee flavor. The ash remained half way through until it fell away. The complexity of the cigar were awesome and very enjoyable. In the end I was left with a wonderful coffee flavor reminiscent of a latte in which the flavors are consumed leaving one with the strong coffee taste at the end of the cup. I was sorry it came to an end." -Eric (smalls29)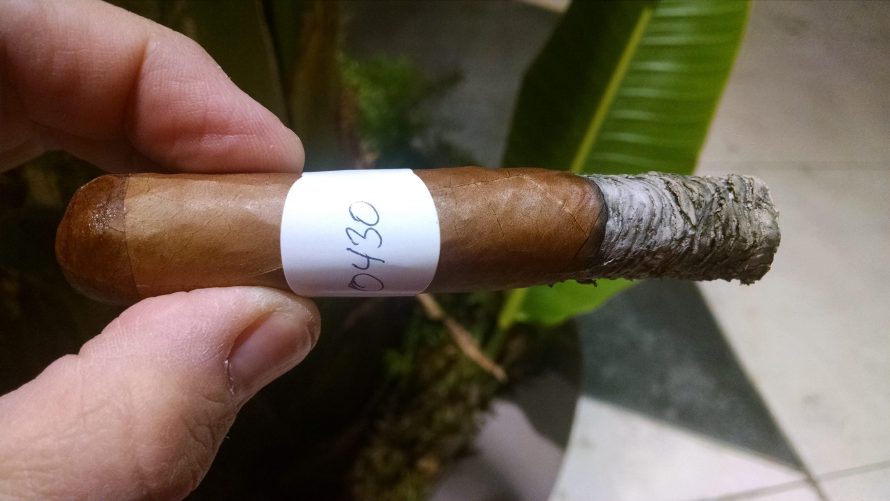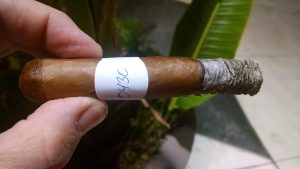 Overall Impressions
Draw: 93
"No problems, although it seemed to firm up a bit in the second half." -Gregg (McGreggor57)
Burn: 96
"Slightly wavy burn at times but it always corrected itself." -Alan (Eulogy)
Construction: 93
"No issues with constructions. Good draw, no soft spots, and a well applied triple cap." -Alan (Eulogy)
Overall Strength: Medium
Overall Body/Complexity: Medium
Overall Experience: 93
"A great cigar with a wonderful, complex profile. I would definitely recommend this to people that enjoy mild but flavorful cigar. I can see myself picking up a few of these for a great morning cigar." –Alan (Eulogy)
"I was not a big fan of this cigar, very one dimensional charcoal flavor and bitter. The only good points were the straight as an arrow burn and the copious amounts of thick creamy smoke. Very unlikely I would try this cigar again." –Craig (WyldKnyght)
"There were a lot of nice flavors woven throughout this cigar. For the most part the balance was spot on. Although it may have lacked a wow factor, I found it to be a solid working man, or woman's, cigar." –Gregg (McGreggor57)
"Wonderful and enjoyable. I want to smoke this one again. The flavors were awesome and close to perfect. The cinnamon was very enjoyable, almost reminding me of a Tabasco flavor. The undertones of chocolate added to the uniqueness and provided a wonderful smoking experience. I would very much like to have a box of these in my humidor. I could enjoy this with a latte or espresso. Maybe even a stout ale. The one thing that I could think of that would make this better was if it were a churchill." –Eric (smalls29)
Smoking Time (in minutes): 51
Reviewer

Appearance

Aroma

1/3

2/3

3/3

Draw

Burn

Constr.

Overall
Experience

Alan
Eulogy)
92
90
85
92
97
95
95
95
95
Craig
WyldKnyght)
92
90
85
85
85
88
95
90
85
Gregg
McGreggor57)
90
90
90
90
88
90
90
90
90
Eric
smalls29)
90
92
95
95
95
97
97
95
95
To view the complete scores and notes, click here.
Blind Cigar Review: Tatascan | Robusto
Blind Cigar Review: Tatascan | Robusto
92
Total Score - Excellent