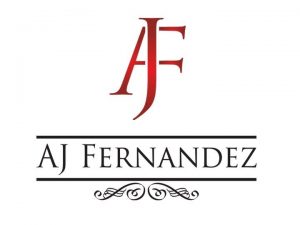 A.J. FERNANDEZ CIGARS' KRIS KACHATURIAN TO RETIRE FROM THE BRAND
AJ Fernandez and family to take over distribution
(Miami, Florida) December 7, 2015— A.J. Fernandez Cigars, recognized for creating some of the most acclaimed cigars in the industry, announces that managing partner, Kris Kachaturian will soon retire and shift into an advisory role for the brand. Kachaturian will continue in day to day operations for the time being, to ensure a smooth transition.
Kris Kachaturian, former Managing Partner of A.J. Fernandez Cigars stated: "I recognized A.J. as a tobacco prodigy, when I first met him in Nicaragua 10 years ago. I am proud to have worked alongside him, to create the A.J. Fernandez Cigar brand. I now wish to retire from the company, and focus my energy on my family. "
A.J. Fernandez said: "I am truly grateful for Kris' business partnership, and everything he has contributed to the success of the A.J. Fernandez Cigar brand. While Kris is no longer my business partner, he will continue to be my family and confidant."
A.J. Fernandez and family will now oversee distribution of the A.J. Fernandez Cigar brand. The U.S. distribution center will also move to a new location at 2695 West 81st Street Hialeah, FL 33016.
A.J. Fernandez Cigars exploded onto the scene with the popular and innovative San Lotano Oval. A.J Fernandez later introduced New World which attained the 2014 Number 1 Cigar of the year by the expert tasting panel at Cigar Journal. A.J. Fernandez recently unveiled his newest creation, Enclave, at the 2015 IPCPR in New Orleans.
About A.J. Fernandez Cigars:
A.J. Fernandez Cigars is based on the rich tradition of the Fernandez cigar legacy. A.J. Fernandez now produces unparalleled, hand-rolled cigars in Estelí, Nicaragua which have garnered numerous top ratings and acclaim from cigar publications and consumers alike. Today A.J. Fernandez continues the family tradition as he oversees production and manages day to day operations in his factory in Estelí.
For more information please visit our new website: www.AJFernandezCigars.com
Follow A.J Fernandez Cigars on Social Media here: Facebook: AJ Fernandez Cigars, Instagram: AJFCigars, Twitter: AJFCigars
For media inquiries and interviews, please contact Creativas Group at: info@creativasgroup.com.