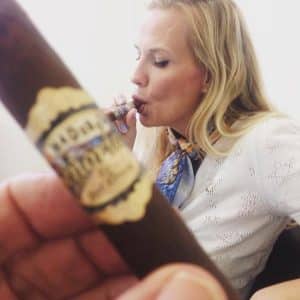 Cigar News: Las Cumbres Tabaco Announces Señorial Maduro Natural & Señorial Lancero
Las Cumbres Tabacohave announced two new releases Señorial Lancero and Señorial Maduro Natural. Just a month ago they announced the new line Freyja, the first line by Emma Viktorsson.
The Señorial Lancero will be the sixth vitola in the Señorial line, and like the rest of the Las Cumbres Tabaco product, the cigar will be made at Tabacalera Palma in the Dominican Republic. The cigars will age for 90 days after rolling, and will then be packaged in boxes of 48. The cigar has an Ecuadorian Habano wrapper, and a Criollo '98 binder from Esteli. The filler blend is a modified version of the Señorial line, tweaked for the smaller ring gauge, but will be similar overall using tobacco that has been aged for over five years and all from La Canela.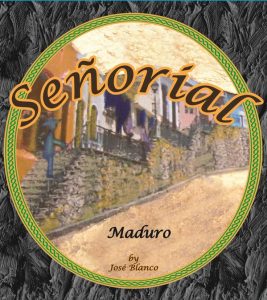 The cigar will be priced at $9.00 a cigar, box of 48 for $432.00. It is well known that Jose Blanco is an avid fan of coronas and lanceros, so this cigar was not rushed to market by any means. He has been working on this particular cigar for over a year, and that shows his dedication to great quality. The Lancero format will make its debut at IPCPR this year and the cigar will be ready to ship soon after.
Along with the Señorial Lancero, Las Cumbres Tabaco announced their newest line, the Señorial Maduro Natural. The cigar gets it name from the coloring of the wrapper, it has a rustic quality that makes it Maduro Natural rather than a classic Maduro, and the wrapper applied is Mexican San Andres. Jose has been working on this blend for months now, and while the blend has been finalized, the boxes have not been finalized. Maduro Natural features a Mexican San Andres wrapper and has a Piloto Cubano binder. The filler is a blend of Piloto Cubano and Criollo '98, and is all Dominican tobacco from La Canela. The cigars will come in boxes of 21.
The cigar will come in four vitolas, and will cover a wide spread of ring gauges. Those sizes are the- Lonsdale Refinado (6 1/2″ by 44 ring gauge), the Robusto Digno (5 1/2″ by 50 ring gauge), the Toro Coloso (6″ by 54 ring gauge), and the Opulento (6″ by 60 ring gauge). Prices will range from $7.50 to $10.00, so box prices will range from $157.50 to $210.00. The cigars will be released at IPCPR, and will be ready for national release after the show.
Cigar News: Las Cumbres Tabaco Announces Señorial Maduro Natural & Señorial Lancero