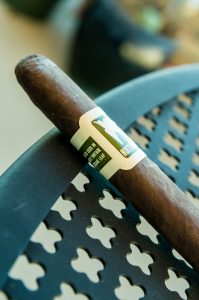 Cigar Info
We broke the news back in March here that Willy Herrera was working on a new cigar release for Drew Estate. This new release pays homage to Esteli, Nicaragua – the home of Drew Estate and Herrera Esteli. Norteno, meaning "northerners" in Spanish, was chosen as the name due to people from Esteli being referred to as 'Nortenos.'
It has long-fillers from the fertile Nicaraguan growing regions of Jalapa and Esteli, both known for producing bold and hearty tobaccos. A Honduran binder cloaks these leaves with an oily San Andres Maduro wrapper draped over top.
Pre-light
The first thing you notice about this cigar is that it's VERY oval pressed, almost flat! The wrapper is gorgeous with lots of tooth, no seems or veins and even color. The wrapper and foot have a mild earthy aroma. Pre-light draw reveals some cocoa and leather.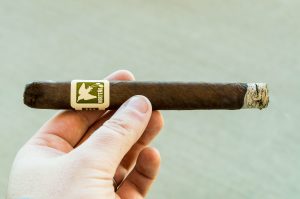 First Third
Right off the bat, I get copious amounts of leather and baking spices, with some black pepper. Further in, the pepper fades and mellows, allowing more of the spices to come forward including cinnamon and all spice. The leather is also still around blending nicely with the other flavors. Like all Drew Estate cigars, the smoke is pouring from this cigar, while resting and smoking.
Second Third
Saddened that I'm already to the second third, I detect that the flavors have shifted ever so slightly to be more on the earthy side. The leather is somewhat replaced by an oak flavor. Further into the third the oakiness takes of the main flavor but is nicely balanced with the spice.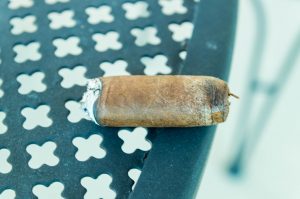 Final Third
This third starts out with much the same earthy tones as the previous third, but now with a honey sweetness. The sweetness increased until the end. It never got bitter or hot, a great end.
Final Thoughts
This was an excellent cigar. I enjoyed all of the flavors, they were complex and balanced, and had enough transitions to make it different in each third. The burn and draw were flawless along with construction. The flavors were full while the strength was only a medium, just how I like 'em. I will be asking for a box of these for Christmas. I give this a personal score of 94.