Cigar Info
Before the arrival of the Spaniards in Costa Rica, tobacco was already grown by the natives in various settlements throughout the country. These crops were later extended and managed by the fist colonists in Cartago, Ujarras, Barba and Aserri. Production was initially oriented to family consumption and was also used as a payment instrument due to the absence of currency.
This cigar was reviewed blind (no bands) by a panel of at least 4 reviewers. They did not know what they were smoking beforehand. The scores are an average of all the reviewers' scores with outliers removed. All of our cigars reviewed are shipped to the panelists with Boveda packs to ensure optimal smoking experience.
It was not until 1638 that the first export of 1,000 pounds of Costa Rican tobacco to Panama is recorded followed by consignments mainly to NIcaragua and Mexico. These first exports by sea marked the beginning of this industry, which in the following years would acquire significant relevance during the colonial era.
Years later, in 1787, the General Captaincy of Guatemala granted Costa Rica the exclusive monopoly of production to supply the reign of Guatemala, and in order to improve tobacco quality ordered to import seeds and send workers from La Habana and New Spain so that they could transmit their knowledge regarding the planting and production of tobacco to the inhabitants of the Costa Rican province.
This lead to a notable production increase and to the greatest tobacco expansion in the country, which would enable it to develop a whole tobacco tradition along the years.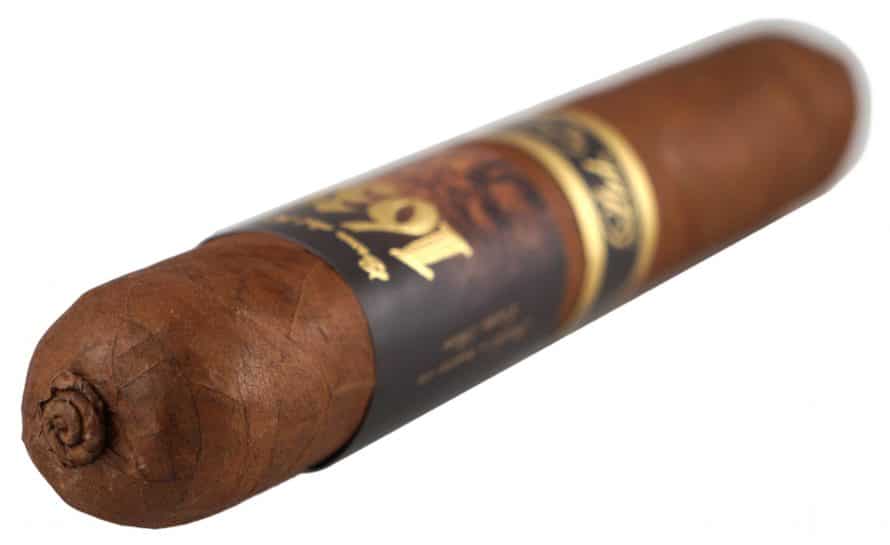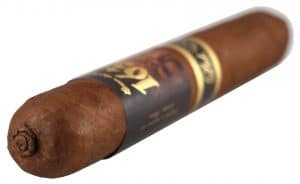 Vital Stats:
Vitola: Double Robusto
Length: 5″
Ring Gauge: 58
Country of Origin: Costa Rica
Wrapper: Ecuador Habano
Binder: Dominican Republic
Filler: Dominican Republic
Factory: Tabacalera Brun del Re
Blender: Carlo Corazza
Number of reviewers: 5 —– Gregg (McGreggor57) Steve (ThaGreatWazoo) Stefan (Stefan) Wes (SosaCub4Life) Emmett (BMP_Emmett)
Price: $14.00
Age: 6 Months
Release Date: July 2015
Contributed by: Brun del Ré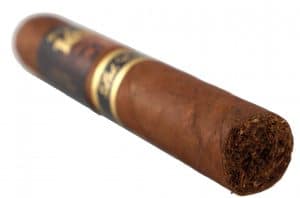 Initial Impressions
Appearance: 92
"The fat robusto has a nice little pig-tail, a few visible veins and a nice soft feel to its wrapper." -Emmett (BMP_Emmett)
Aroma: 89
"Nice subtle aroma coming off of the wrapper. Near the foot, a nice pepper and sweet fruit come out. Nice balance overall and no harshness." -Steve (ThaGreatWazoo)
First Third
Flavor: 90
Strength: Medium-Strong
Body/Complexity: Medium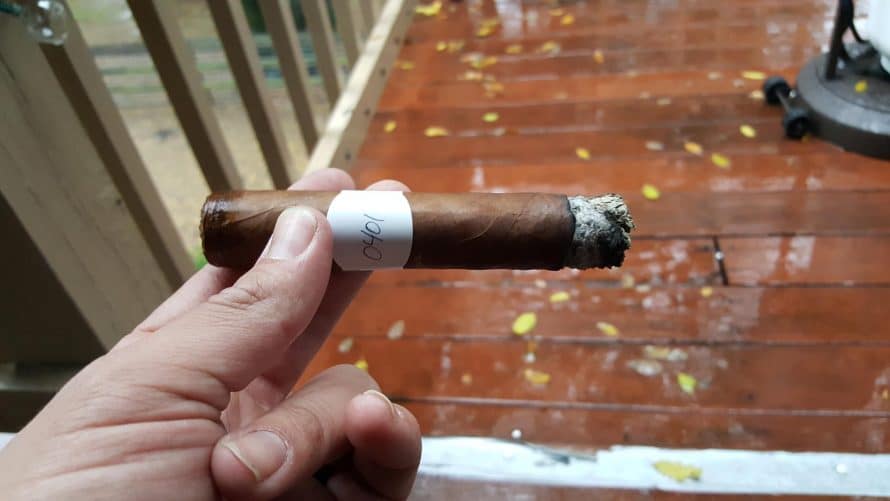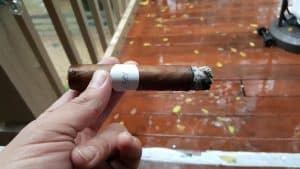 "Some initial spice that quickly fades as leather and savory notes develop. A slight oak and char with a bit of coffee on the finish takes the cigar to the end of the first third." -Gregg (McGreggor57)
"The first puff has a bit of spice to it soon followed by a really nice charred oak. One side of this cigar just doesn't want to stay lit. Once it starts burining properly, a nice citrus flavor joins." -Emmett (BMP_Emmett)
Second Third
Flavor: 89
Strength: Medium-Strong
Body/Complexity: Medium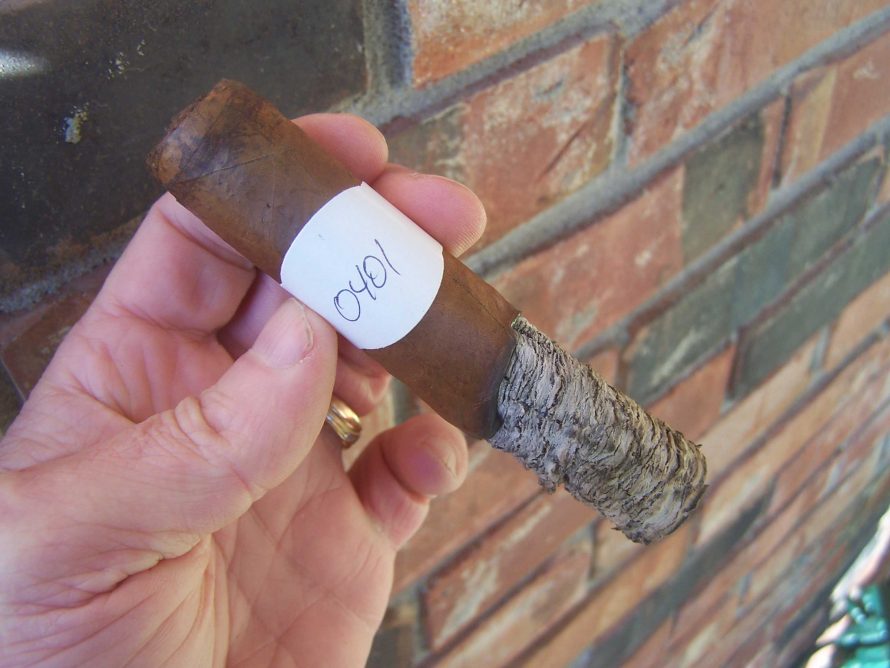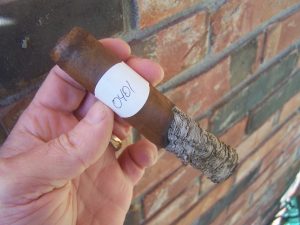 "Real nice transition coming on. There is a nice rich pepper that is playing off of a leather beginning. The retrohale is smooth and cool and offers a little bit more pepper to the senses. Towards the end, an interesting peppermint starts to form and is actually delicious with the profile." -Steve (ThaGreatWazoo)
"The second third for me was a more understated version of the first third, with the citrus notes at the forefront on both the palate and nose." -Stefan (Stefan)
Final Third
Flavor: 91
Strength: Medium-Strong
Body/Complexity: Medium
"Some hay and grasses find their way behind the consistent woodsy flavors as the char begins to soften. Allspice on the retrohale adds a kick to the finish. A little leather remains in the background." -Gregg (McGreggor57)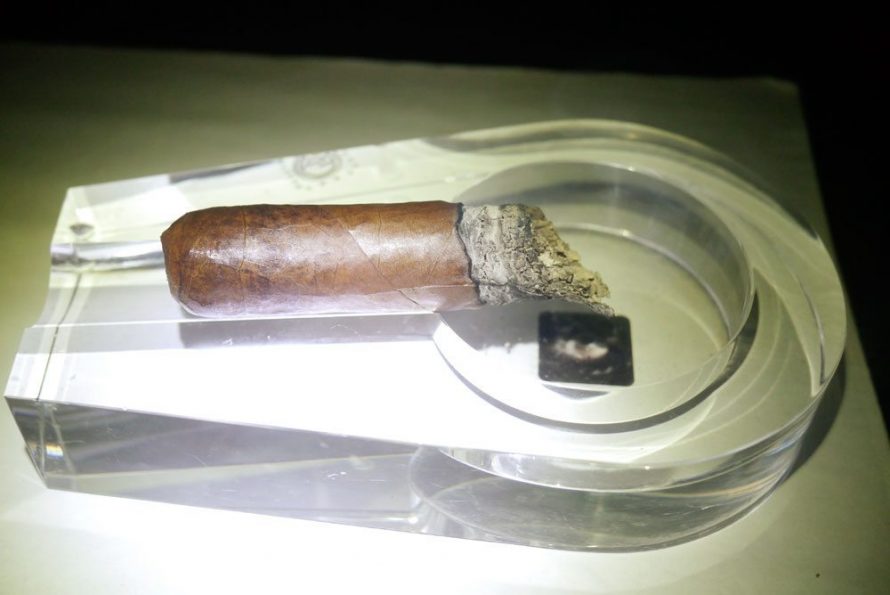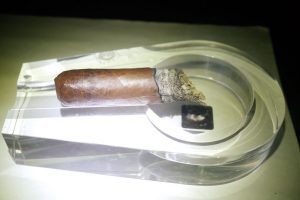 "The final third did turn better. The overall peppery spice came through more and overall the cigar was more pleasant. There was still some of the musty flavor that was there.. But overall the last 3rd was by far the best." -Wes (SosaCub4Life)
Overall Impressions
Draw: 93
"Nice draw on this cigar. I used a clip and made a nice cut. Almost seemed to have too much draw. Possibly go with a punch or a little less cut." -Steve (ThaGreatWazoo)
Burn: 90
"The burn was pretty good but did get off quite a bit during the 1st third. It did totally correct itself on its own so that was good." -Wes (SosaCub4Life)
Construction: 89
"I went lower with this based on the burn. The build was nice and the pigtail was a nice touch. But, the loose filler caused it to just miss the mark." -Steve (ThaGreatWazoo)
Overall Strength: Medium-Strong
Overall Body/Complexity: Medium
Overall Experience: 91
"There was a heartiness to the profile that carried through to the end. A well balanced combination of oak, char and leather were the mainstays. Some grasses, baking spices and coffee on the finish created the needed contrast. The subtle changes of these flavors through the thirds kept me engaged." –Gregg (McGreggor57)
"I really like this cigar. The nuances of the second third of this cigar made it really enjoyable. Nice balance of rich leather, pepper, and a mint finish were delightful. Take away the burn issues with the cigar wrapper running all over and this is a top notch stick. Give them a try, but keep that lighter close." –Steve (ThaGreatWazoo)
"A deceivingly strong stogie considering how smooth it is; about medium-bodied and with a relatively understated flavor profile, and a relatively high smoke output that is not offensive. Easily a 90+ points cigar in my book, reminding me of some of my favorite Dominican puros." –Stefan (Stefan)
"Overall this cigar was just OK for me. It was too musty for my liking. Musty is the only thing I can come up with at this time. There was some nice spice that was best during the final third which was the most enjoyable part of the cigar." –Wes (SosaCub4Life)
"Overall I found this cigar to be pretty one dimensional and boring. The only flavors were charred oak and spice and it got really hot towards the end. I'm not sure I would try this again unless the other reviewers had a much different experience." –Emmett (BMP_Emmett)
Smoking Time (in minutes): 70
Reviewer

Appearance

Aroma

1/3

2/3

3/3

Draw

Burn

Constr.

Overall
Experience

Gregg
McGreggor57)
90
90
90
90
90
92
92
90
90
Steve
ThaGreatWazoo)
90
90
90
92
90
90
83
88
90
Stefan
Stefan)
95
90
92
92
90
95
90
92
92
Wes
SosaCub4Life)
95
95
90
85
92
97
92
95
90
Emmett
BMP_Emmett)
90
88
88
85
85
92
85
88
85
To view the complete scores and notes, click here.
Blind Cigar Review: Brun del Ré | 1638 Gran Toro Ltd. Edition
Blind Cigar Review: Brun del Ré | 1638 Gran Toro Ltd. Edition
90
Total Score - Very Good