We received such great feedback from readers and the participants of our inaugural series of collaboration reviews that it was a no brainer that we would continue with another round.
In this second round of collaboration reviews, you will see some of the participants from the first round returning, as well as some new participants. For new readers who are unfamiliar with our previous collaboration reviews, we have invited cigar reviewers from other cigar review sites, podcasts, blogs, etc. to join the Blind Man's Puff staff in doing blind reviews using our format. This collaboration review is with a new participant, Paul from Stogie Geeks. Paul, along with Will Cooper, are the co-hosts of the weekly Stogie Geeks podcast. The Stogie Geeks podcast usually consists of an interview with someone in the cigar community, a segment to discuss what they have been smoking the previous week and then a segment discussing a cigar related topic. We highly recommend that you check out their show and site.
Vital Stats:
This cigar was reviewed blind (no bands) by a panel of at least 4 reviewers. They did not know what they were smoking beforehand. The scores are an average of all the reviewers' scores with outliers removed. All of our cigars reviewed are shipped to the panelists with Boveda packs to ensure optimal smoking experience.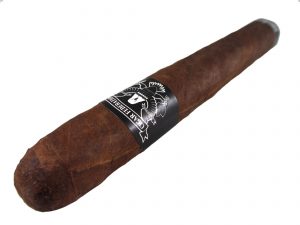 Vitola: Toro
Length: 6.25″
Ring Gauge: 52
Country of Origin: United States
Wrapper: Mexican San Andrés Café Claro
Binder: Nicaraguan Corojo and Nicaraguan Criollo
Filler: Nicaragua
Factory: Casa Fernández Miami
Blender: Kyle Hoover & Chris Kelly
Number of reviewers: 5—–Ron (shuckins) Craig (WyldKnyght) Wes (SosaCub4Life) Paul A (Stogie Geeks) Paul (pmr1010)
Price: $10.99
Age: 11 Months
Release Date: February 2014
Contributed by: Cigar Federation Store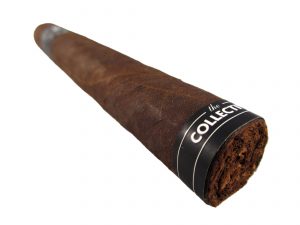 Initial Impressions
Appearance: 92
"This was a very nice looking box pressed cigar with a medium to dark cocoa colored wrapper. There was no sheen to it at all and there were a lot of tiny toothy bumps. There were no lumps or holes and the cap and seams were done right." –Paul (pmr1010)
Aroma: 90
"Slight barnyard off the wrapper. The foot has some more barnyard, with the addition of some woods notes (not cedar, but more of an oak note)." –Paul A (Stogie Geeks)
First Third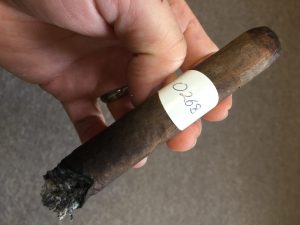 Flavor: 90
Strength: Medium-Strong
Body/Complexity: Medium
"Lots of pepper to start, some light wispy smoke and an easy draw. Getting hay flavor. Nice dark colored flaky ash. Burn is wavy, but even. Mostly light pepper during this third." –Craig (WyldKnyght)
"Spice up front, with a touch of pepper aroma. It's not a stinging kind of spice, but a smoother spicy component with just the right amount of bite. Wood notes, mostly oak. Dried fruit on the retrohale, touch of cherry sweetness. A little ways into the first third, leaving a nice coating of sweetness on the sides of the middle portion of the palette." –Paul A (Stogie Geeks)
Second Third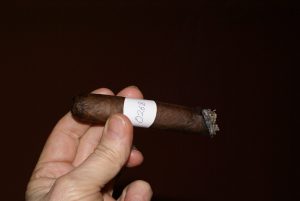 Flavor: 89
Strength: Medium-Strong
Body/Complexity: Medium
"It's kicking pretty good now with plenty of pepper providing the action. There is a fair amount of heat, but not enough to drown out the coffee flavored tobacco, which continues to linger in the background." –Ron (shuckins)
"The second third has been very good. Spice has calmed some but it has become a perfectly balanced cigar. Creamy, spicy, hint of sweetness." –Wes (SosaCub4Life)
Final Third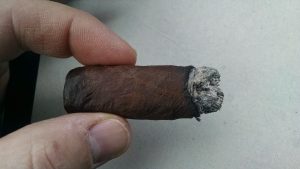 Flavor: 89
Strength: Medium-Strong
Body/Complexity: Medium
"The sweetness has dissipated, as well as the pepper. It's smooth, but not much to pluck out in terms of flavor or aroma in the final third. There is a touch of dried fruit, especially on the retrohale and has moved to the back of the palette." –Paul A (Stogie Geeks)
"The burn line was getting rough in the final third, but the cigar continued to give nice flavors, even if a little bitter. Cocoa came in as the primary flavor in the end and there was also dark bakers chocolate. The bitterness in the aftertaste wasn't strong but it was there. At the very end of this cigar, there was a nice creamy sweetness that I think the caramel would have tasted like without the bitter aftertaste from before." –Paul (pmr1010)
Overall Impressions
Draw: 93
"A wide ope draw that produced clouds of smoke, although it had a fair amount of heat to it most of the time." –Ron (shuckins)
Burn: 84
"The burn was wavy and uneven throughout, definitely something that could be improved." –Craig (WyldKnyght)
Construction: 90
"No complaints on construction. The cigar held a great ash, good burn, very well constructed cigar." –Wes (SosaCub4Life)
Overall Strength: Medium-Strong
Overall Body/Complexity: Medium
Overall Experience: 88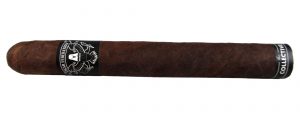 "Not a cigar that will make it into my rotation, but if you are a fan of heavy hitting peppery tasting cigars, then this would be a good one for you." –Ron (shuckins)
"This cigar was very one-dimensional. It was hard to get excited right from the beginning, as the aroma was so mellow. I'd probably try this cigar again, but definitely would not go looking for it." –Craig (WyldKnyght)
"Overall, this was a great cigar. It had a perfect mix of flavors throughout. Lots of great spice all the way through. Had a nice creamy flavor with some sweetness that perfectly balanced out the great spice. I would smoke this again in a heartbeat." –Wes (SosaCub4Life)
"This was a great cigar. It had just enough change-ups in characteristics to keep you occupied. The dried fruit flavor coated the palette in the second third the most, and was by far the most enjoyable. The smooth spice transitioned nicely, and the pepper offered some depth. On the Stogie Geeks rating scale, I would call this a box split with a friend. This cigar can be enjoyed in the afternoon or night, making it pretty versatile, and would pair well with other beverages including coffee, bourbon, scotch and a select few beers (perhaps a darker beer with chocolate notes to blend well with the dried cherry fruit flavor)." –Paul A (Stogie Geeks)
"This was a cigar that had nice flavors but they were usually followed by slight bitterness. I'm not sure I would buy this cigar." –Paul (pmr1010)
–
Smoking Time (in minutes): 67
Edit

| Reviewer | Appearance | Aroma | 1/3 | 2/3 | 3/3 | Draw | Burn | Constr. | Overall |
| --- | --- | --- | --- | --- | --- | --- | --- | --- | --- |
| Ron | 90 | 85 | 85 | 85 | 85 | 93 | 85 | 90 | 85 |
| Craig | 88 | 85 | 88 | 88 | 88 | 93 | 83 | 88 | 88 |
| Wes | 97 | 92 | 100 | 95 | 95 | 95 | 95 | 97 | 97 |
| Paul A | 92 | 90 | 92 | 95 | 90 | 97 | 95 | 95 | 92 |
| Paul | 92 | 90 | 90 | 90 | 90 | 88 | 85 | 88 | 88 |
To view the complete scores and notes, click here.
–
Blind Cigar Review: Cigar Federation | The Collective
Blind Cigar Review: Cigar Federation | The Collective