Cigar Info
The Henry Clay brand might not be one of Altadis U.S.A.'s premier lines, but Pete Johnson of Tatuaje Cigars has had an affinity for these oft-ignored cigars ever since he started smoking them. Now, the Altadis blending team known as the Grupo de Maestros has worked closely with Johnson and has come up with this collaborative cigar dubbed the Henry Clay Tattoo.
Made in the Dominican Republic at the giant Tabacalera de Garcia factory, Henry Clay Tattoo is Johnson's modern interpretation of the classic Henry Clay brand and is taking shape as a single-sized, 6 inch by 52 ring gauge cigar topped with a rustic pigtail cap.
Blended around a Connecticut broadleaf wrapper from a 2010 harvest, the Henry Clay Tattoo consists of a Dominican Piloto Cubano binder from 2010 and filler tobaccos from the Dominican Republic and Nicaragua's Ometepe region.
Limited to a 50,000 cigar production, Henry Clays come in boxes of 20 in the original Henry Clay Brevas bundle-press style. They retail for around $9.00 each and debuted at the IPCPR trade show.
You can read our review of the original version of the cigar here.
Vital Stats:
Vitola: Toro
Length: 6″
Ring Gauge: 54
Country of Origin: Dominican Republic
Wrapper: Dark Connecticut broadleaf Vintage 2010
Binder: Dominican Piloto Vintage 2010
Filler: Dominican Olor Vintage 2012, Dominican Piloto Vintage 2012 and Nicaraguan Criollo Ometepe Vintage 2013
Factory: Tabacalera de Garcia
Blender: Grupo de Maestros and Pete Johnson
Number of reviewers: 4—–Stefan (Stefan) Steve (ThaGreatWazoo) Kent (Throck) Jack (Jack_H)
Price: $9.00
Age: 2 Months
Release Date: July 2015
Contributed by: Altadis U.S.A.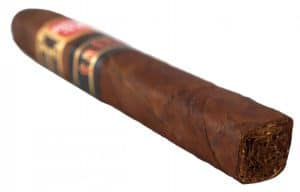 Initial Impressions
Appearance: 92
"I loved the small pigtail on this triple capped, rough, deep brown wrapper. No immediate issues with construction on first inspection. The wrapper had nice veining and was beautifully pliable." –Kent (Throck)
Aroma: 91
"Notes of gingerbread and some floral hints at the foot, very faint leather and some floral notes from the wrapper and understated gingerbread and pepper during the cold draw — vaguely reminiscent of Arturo Fuentes." –Stefan (Stefan)
First Third
Flavor: 89
Strength: Medium-Strong
Body/Complexity: Medium
"Starts off with flavors of dark tobacco, some minerality bordering on baking soda notes, a hint of cacao beans and a good dose of black pepper on the finish. Medium-full and with a pretty well balanced flavor profile. Then, 5/8″ in, it appears to exhibit more concentration of dark tobacco notes and increasingly more green stem bitterness on the back palate and finish, both of which subside a bit by the first third's midpoint in favor of softer cocoa bean flavors." –Stefan (Stefan)
"Right out the gate, the pepper and strength are very present and full force. A nice strong cream and leather take center stage and slowly build throughout the first third." –Steve (ThaGreatWazoo)
Second Third
Flavor: 88
Strength: Medium-Strong
Body/Complexity: Medium
"No real changes or complexity come forward during the second third. The leather is taking over and the retrohale has a nice crisp finish." –Steve (ThaGreatWazoo)
"There was a decrease in my pleasure during this segment. The almond flavors dwindled and left behind almost a uniformly tobacco flavor. The draw firmed up again and required another pass with the draw tool." –Kent (Throck)
Final Third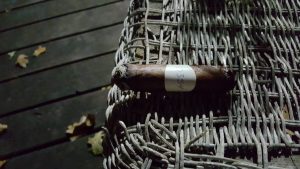 Flavor: 88
Strength: Medium-Strong
Body/Complexity: Medium
"The last third introduces flavors of BBQ smoke that are balanced by good acidity and salinity. The pepper is almost gone, being replaced by flavors of spicy salt, making for a very enjoyable smoke. Gets a little harsher toward the end." –Stefan (Stefan)
"I get a bit of black pepper in the beginning, but besides that it is still the cigar that I had in the very beginning. It isn't as smooth as it has been in the past and the burn is going crazy requiring a couple touchups." –Jack (Jack_H)
Overall Impressions
Draw: 85
"The draw seemed tight, but not fully plugged. This almost hindered the experience." –Steve (ThaGreatWazoo)
Burn: 89
"The burn was uneven throughout the cigar and it required a few touchups. I don't think it affected the performance as there were no relights required." –Jack (Jack_H)
Construction: 91
"The exterior was flawless, but the guts of the cigar were so so. The tightish draw and the inconsistent burn earn this cigar a mid range ranking from me." –Jack (Jack_H)
Overall Strength: Medium-Strong
Overall Body/Complexity: Medium
Overall Experience: 88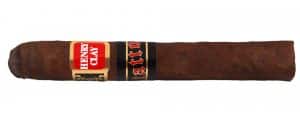 "An enjoyable smoke that gets a bit harsh during the second half of the last third." –Stefan (Stefan)
"Nothing too exciting here, but all in all, it was a very pleasant cigar. Had great strength if you're in to that and smoked forever. Great smoke to try." –Steve (ThaGreatWazoo)
"The issues with the tight draw cause me to really find this cigar a struggle. It deterred from any promise that this stick had and made me concentrated on the negatives. I would not necessarily recommend this to a friend." –Kent (Throck)
"This cigar is beautiful in appearance and had a wonderful aroma. As far as the cigars I like to smoke, this missed the mark, but that's just me. People who like to smoke solid, smooth, strong Maduros will really enjoy smoking this." –Jack (Jack_H)
–
Smoking Time (in minutes): 84
Appearance Aroma First Third Second Third Final Third Draw Burn Construction Overall Experience
To view the complete scores and notes, click here.
–
Blind Cigar Review: Henry Clay | Tattoo