Cigar News: Drew Estate Announces New Releases in ACID, Kentucky Fire Cured, Herrera Estelí & MUWAT Lines
Miami, FL
Drew Estate announced today that they would be releasing new extensions in their ACID, Kentucky Fire Cured, Herrera Estelí and MUWAT lines at the 2014 IPCPR tradeshow in Las Vegas, NV next week. This includes the long awaited sophomore release from Willy Herrera at Drew Estate the Noventa, a this time in the form of a maduro blend. There has been much anticipation for this release after the success of his first release, Herrera Esteli.
The new cigars will include the following: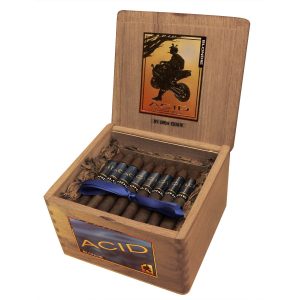 Acid Blondie Maduro
A maduro version of Drew Estate's popular Blondie.
Featuring a San Andrés Valley Maduro instead of the Connecticut Shade wrapper used on the current Blondie.
The new ACID Blondie Maduro will appeal to those who desire Blondie in a bolder blend.
Acid is a line of cigars made by Drew Estate that fall under the "infused" cigar category. Each blend in the Acid line is a different flavor and offers a unique smoking experience like no other.
Kentucky Fire Cured Sizes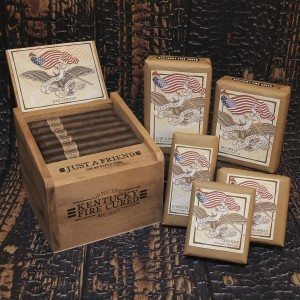 "Delfinas", "Kyotos", & "Hamhock" – The Kentucky Fire Cured line is being expanded by three sizes: the Delfinas (6 x 26), the Kyotos (5 ½ x 34), and the Hamhock (3 ¾ x 56). All three sizes are based on the original KFCC blend, which features smoked tobaccos as well as dark air cured tobaccos.
Also coming to the IPCPR is a "flying pig" version of this cigar.
We first broke the news of this in June here
Herrera Esteli Norteño
The "Norteño" showcases extensively aged tobaccos from the Estelí and Jalapa growing regions of Nicaragua, coupled with a spicy Honduran binder and a rich, bold Mexican San Andrés maduro wrapper.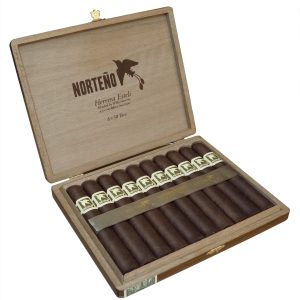 The "Norteño by Willy Herrera" will be available in the following six vitolas at select Herrera Estelí retailers nationwide.
Coronita – 4 x 46
Corona Extra – 4 3/4 x 48
Belicoso Fino – 5 x 50
Robusto Grande -­‐ 5 1/2 x 54
Toro – 6 x 50
Lonsdale Deluxe – 6 1/2 x 44
MUWAT Nightcrawler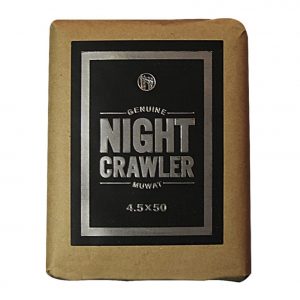 A 4 ½ x 50 Short Robusto based on the stronger Bait Fish blend. A bigger Bait Fish, for fans of that blend. Drew Estate's customers asked for it, and they delivered. The MUWAT line will also debut a new packaging style at the IPCPR tradeshow.
When asked about the new line extensions, Drew Estate president Michael Cellucci stated that, "we are always looking to improve our brand portfolio at Drew Estate. We strongly value customer feedback, and many of these new sizes were directly influenced by customer input. We believe that there is a cigar for every palate in the Drew Estate portfolio."
For more information about the new sizes and brands, please visit Drew Estate's booth at the 2014 IPCPR tradeshow in Las Vegas, NV at Booth #210. Also, please use Drew Estate's hashtag #DEipcpr on any posts relating to Drew Estate and IPCPR. Lastly, follow all of Drew Estate's IPCPR coverage at http://drewestate.com/ipcpr.
About Drew Estate:
Founded in New York City in 1996. Drew Estate has become one of the fastest growing tobacco companies in the world. Under their mantra "The Rebirth of Cigars"™, Drew Estate has led the "Boutique Craft" movement by innovating new elements to the tobacco industry with their unique tobaccos and blending styles that have attracted new and old cigar enthusiasts. In their Gran Fabrica Drew Estate, the Nicaraguan headquarters, Drew Estate produces a variety of brands such as ACID, Herrera Estelí, Kentucky Fired Cured, Liga Privada, MUWAT, Natural, Nica Rustica, Tabak Especial, UnderCrown, and Java by Drew Estate.
Cigar News: Drew Estate Announces New Releases in ACID, Kentucky Fire Cured, Herrera Estelí & MUWAT Lines