MIAMI CIGAR & CO. ANNOUNCES DISTRIBUTION DEAL
On the heels of debuting new look; the company welcomes Hfbarcelona to the MCC family
(Miami, Florida) June 30, 2014— Miami Cigar & Company proudly announces that they have reached an agreement to become the official exclusive distributor of Hfbarcelona in the United States.
Hfbarcelona is a Spanish based company which offers a wide array of sleek and stylish humidors, lighters, cutters and other cigar accessories. Hfbarcelona products are known for their distinct luxury appearance and feel designed specifically for the consumer who is looking to add a unique touch to their collection.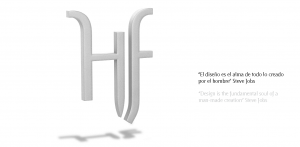 Set to debut at this year's IPCPR, Miami Cigar looks forward to introducing the following Hfbarcelona products to the US market each available in 3 different color formats. These items include:
• Three travel humidors: 3, 5 and 10 count.
• Two tabletop humidors, a 100-count and a 150-count
• Three cigar accessories including an ashtray, dual-blade cutter and single torch lighter
Jason Wood, Vice President of Miami Cigar & Company said, "We take pride in providing our customers with top quality premium cigars. It only makes sense to extend to those same customers a flight of top-shelf quality cigar humidors and accessories. We are honored to welcome them into the Miami Cigar & Company Family."
About Miami Cigar & Co.
Miami Cigar & Co. proudly celebrates its 25th Year in the cigar industry. Founded by Nestor and Mariana Miranda, Miami Cigar & Co. has become one of the premier distributors of premium cigars boasting a portfolio which includes Tatiana, Don Lino and the Nestor Miranda brands. Miami Cigar &Co. also serves as the exclusive United States distributor for La Aurora, S.A and all Viva Republica brands.
Follow Miami Cigar & Company on Social Media here:
Facebook: Miami Cigar & Company, Instagram: MiamiCigar, Hashtag: #OneLife
Follow HfBarcelona on Social Media here:
Facebook: HfBarcelona, Twitter: HfBarcelona
For those attending the IPCPR in Las Vegas and wanting to visit Miami Cigar & Co., their booth number is # 404.
For media inquiries and interviews, please contact Creativas Group at info@creativasgroup.com.
###