Cigar Info
For the 2015 release of Macanudo Estate Reserve, the artisans of Macanudo blended a 10 year old Connecticut Broadleaf wrapper from the sun-drenched, highest priming, with proprietary Jamaican tobacco cultivated on small, independent farms and aged exclusively for this year's small batch offering. Jhonys Diaz, master blender and vice president of operations said, "We selected a broadleaf wrapper for this year's release to deepen the flavor profile of the cigar. The wrapper delivers bold notes of leather and earth, while complementing the unique attributes of the Jamaican filler. This is a rich and complex smoke, one that will appeal to the true cigar lover."
This cigar was reviewed blind (no bands) by a panel of at least 4 reviewers. They did not know what they were smoking beforehand. The scores are an average of all the reviewers' scores with outliers removed.
The Jamaican tobacco tells a story all its own. The varietal used in Macanudo Estate Reserve is called Silver Tongue, a native seed favored by locals. It is an extremely low-yield tobacco and is the most expensive long-filler leaf in the world. Due to the scarcity of Silver Tongue, this exquisite cigar will only be available until the limited release of 1,800 boxes per size is depleted. Macanudo Estate Reserve 2015 will be available in three frontmarks, each protected in 10-count boxes and shipping in October. They are: No. 7 — 7 x 50; SRP per cigar is $17.00, No. 8 — 6 x 57; SRP per cigar is $18.00, No. 9 — 5 x 50; SRP per cigar is $16.00
Vital Stats: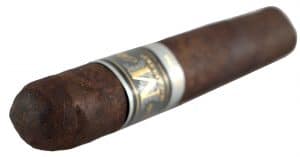 Vitola: Robusto
Length: 5″
Ring Gauge: 50
Country of Origin: Dominican Republic
Wrapper: Connecticut Broadleaf
Binder: Mexican San Andrés
Filler: Jamaican Silver Tongue, Nicaragua and Dominican Republic
Factory: General Cigar Dominicana
Blender: Jhonys Diaz
Number of reviewers: 5—–Kent (Throck) Sandeep (Djangos) Steve (ThaGreatWazoo) Wes (SosaCub4Life) Jessica (Cigar Ninja)
Price: $16.00
Age: 3 Months
Release Date: October 2015
Contributed by: General Cigar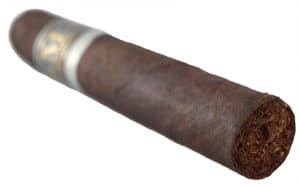 Initial Impressions
Appearance: 94
"The cigar was beautiful. The deep browns and slight variations of hues really brought out the natural, rustic beauty. Triple capped and tightly wrapped throughout its entirety." –Kent (Throck)
Aroma: 93
"Really nice aromas are coming off of this stick. A smooth floral note is present at the foot. A semi-toothy leather follows down the wrapper and a citrusy pepper finishes it off. Really nice beginning to this cigar." –Steve (ThaGreatWazoo)
First Third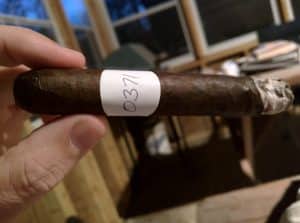 Flavor: 89
Strength: Medium
Body/Complexity: Medium
"The initial third starts off with a a strong pepper that decreases in intensity as the third progresses. The predominant flavor is leather with some strong cedar as well as a slight nutmeg like sweetness. There is also some hay in the background. Overall, a good start with a good amount of complexity. The ash is slightly flaky and holds only about an inch before falling off. No issues with the burn or draw in this third. The smoke is bluish and creamy." –Sandeep (Djangos)
"Wow. Immediately, I can sense this cigar has some great distinction behind it. A very soft floral and leather lead the way. Such a smooth retrohale that offers a nice finish to each draw. Such great feel and complexity to this stick. Each draw has me wanting more." –Steve (ThaGreatWazoo)
Second Third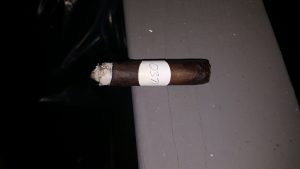 Flavor: 89
Strength: Medium
Body/Complexity: Medium-Full
"The middle third picks up with the same leather and tobacco. The nutmeg like sweetness is improved now. There is also some cedar/oak at the end. Definitely has an increased level of complexity now, complemented by the great flavors and no harshness. No issues with the draw or burn in this third." –Sandeep (Djangos)
"This cigar continues into the second third with dynamite flavor complexity. Nice fruit flavors bounce off of a slight pepper and finish with a crisp retrohale. The leather notes round out the experience quite nicely. I'm saddened that I'm over half way through, because I know it has to end at some point." –Steve (ThaGreatWazoo)
Final Third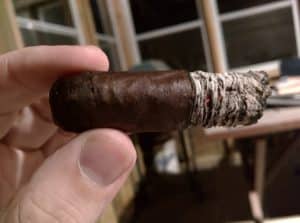 Flavor: 93
Strength: Medium
Body/Complexity: Medium-Full
"During the final third there was a pick up in the peppery spice. The cigar has still remained creamy and coats the entire palate with the spices lingering on the tongue and roof of the mouth, creating a nice tingling sensation. After each puff, the spice hits the back of the throat." –Wes (SosaCub4Life)
"Easily my favorite part of this stick, the cigar has finally settled into itself and the burn issues have also subsided. The charred oak note has taken over as the dominant note here with the leather and both black and white pepper notes in the forefront and a creamy, nutty undertone coming through on the finish. I wish more of the cigar had been like this." –Jessica (Cigar Ninja)
Overall Impressions
Draw: 92
"A bit loose towards the end but overall the draw was near perfect." –Jessica (Cigar Ninja)
Burn: 93
"No issues except for some waviness in the final third." –Sandeep (Djangos)
Construction: 94
"Construction was very good. The cigar produced a ton of smoke and held an outstanding ash. The burn and draw were also good." –Wes (SosaCub4Life)
Overall Strength: Medium
Overall Body/Complexity: Medium-Full
Overall Experience: 91
"I wanted this cigar to be amazing after its initial appearance and aroma. I was fooled. Instead, my taste buds were given a cold, hard slap with a veil of harsh flavors…mostly a solitary note of tobacco. The beginning third of the cigar was also quite bitter, but this subsided. I would not be recommending this cigar to others due to its lack of complexity and aggressive taste." –Kent (Throck)
"Overall, this cigar was very good with a great level of complexity and flavors. I think this cigar will further improve with age. I will definitely try this again." –Sandeep (Djangos)
"Back story to this review. I flew 2300 miles from the East coast to the West coast. Drove two hours home and lit this cigar up. Long day to say the least, so I wasn't in the greatest of moods to get started. However, right from the cut and light, this cigar had my full attention. An absolute mind blowing experience with the subtle changes and the tremendous flavors, I wanted more of these instantly. My hunch is that this is a hard to find higher end stick. If it is not, it should and probably will be soon. Get as many of these as you can and sit back and enjoy what cigar smoking should be. Well done." Steve (ThaGreatWazoo)
"Overall, I really enjoyed this cigar. It's what I like in a stick, it's spicy but also has a good mix of being creamy and smooth. It was fairly one dimensional for me, but the peppery spice did pick up at the end. I would smoke this again." –Wes (SosaCub4Life)
"If the whole cigar had been like the last third it would have at least been an enjoyable smoking experience, but it wasn't. The flavors were harsh and bitter throughout the first two thirds or maybe they were supposed to taste that way and this just wasn't my wheelhouse. I tried slowing way down and smoking this slower and that didn't seem to help, so it wasn't that either. This isn't really a cigar that I care to smoke again." –Jessica (Cigar Ninja)
–
Smoking Time (in minutes): 61
Reviewer

Appearance

Aroma

1/3

2/3

3/3

Draw

Burn

Constr.

Overall
Experience

Kent
Throck)
93
93
83
83
83
90
90
93
83
Sandeep
Djangos)
93
93
92
92
90
90
93
90
92
Steve
ThaGreatWazoo)
93
93
92
95
95
88
97
95
97
Wes
SosaCub4Life)
97
93
95
92
95
95
93
97
95
Jessica
Cigar Ninja)
85
85
83
83
90
97
83
83
85
To view the complete scores and notes, click here.
–
Blind Cigar Review: Macanudo | Estate Reserve 2015 No. 9 (Pre-release)
Blind Cigar Review: Macanudo | Estate Reserve 2015 No. 9 (Pre-release)
92
Total Score - Excellent