"I really enjoyed this cigar. It was nowhere near a powerhouse, and that's okay, because the flavors were some of my favorites. It's definitely a recommendable cigar." -Ron (shuckins)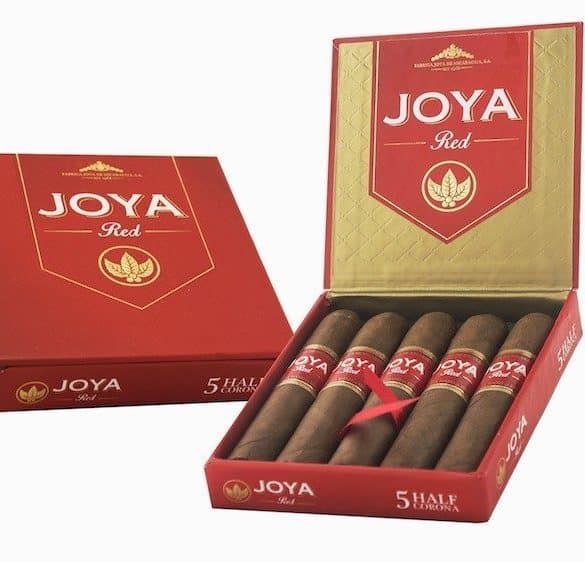 Esteli, Nicaragua – Joya de Nicaragua has announced that the Joya Red Half Corona (3¾ x 46) is now available for sale in the U.S. Joya de Nicaragua introduced this new vitola to the Joya Red cigar line last September during the Inter-Tabac trade show held in Dortmund, Germany. It had only been available in the European market until now.
As the oldest and first premium cigar factory in Nicaragua, Joya de Nicaragua already has a phenomenal legacy.  In 2018, they will bolster that legacy with the introduction of  Cinco Décadas.  This is a very special cigar made with an exclusive blend of tobaccos, and the 50 years of dedication and knowledge of the wonderful people at Joya de Nicaragua.
Today, Joya de Nicaragua unveiled a new Connecticut shade-wrapped version of it's Antaño line: Joya de Nicaragua Antaño CT. The word Antaño translates to "Yesteryear". The Antaño CT joins the original Antaño CT, Antaño Reserva, and Antaño Dark Corojo in the line.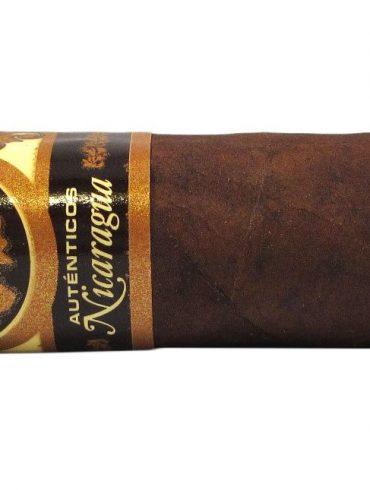 "I really enjoyed this little guy! From it's appearance, construction and flavors during smoking, it was very enjoyable. Would I care to have another- heck ya! I just wish it was bigger!" -Robert (NavyPiper)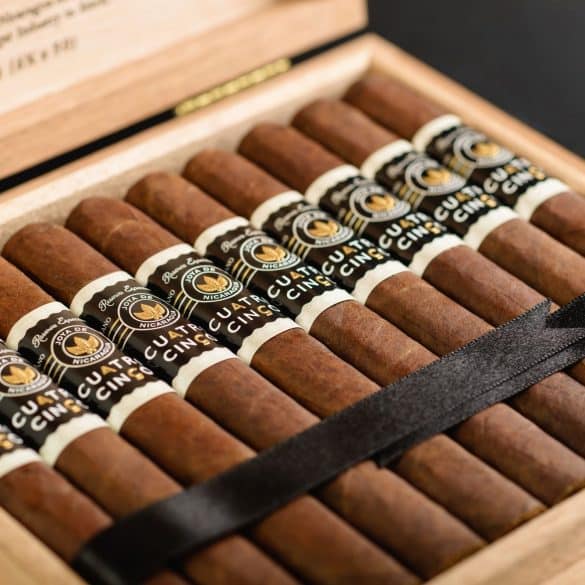 Joya de Nicaragua proudly announces the release of Cuatro Cinco Reserva Especial, a carefully modied recipe containing a unique and exceptional selection of barrel-aged Grade A fillers and a beautiful silky shade-grown habano wrapper from the legendary Jalapa valley. Distinct from the Limited Edition, it also incorporates a carefully selected volado dominican binder.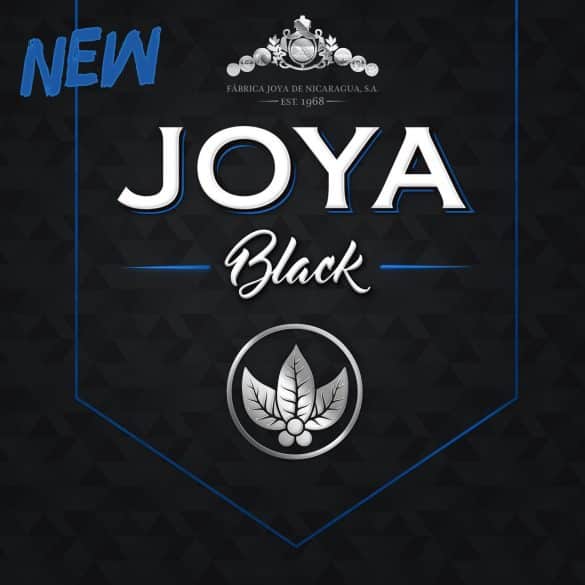 The Joya family is proud to present Joya Black, a follow up to the very well-received Joya Red launched in 2014. This new blend is a continuation of efforts from the Joya de Nicaragua factory to introduce contemporary, innovative products to the marketplace.
This year, Joya de Nicaragua has shipped two TAA exclusive cigars: Antaño Gran Reserva Presidente and Selección de Torcedor. The Antaño Gran Reserva Presidente returns from 2018 unchanged. The Selección de Torcedor is a new release but is only available with the purchase of the Gran Reserva as a 5-pack.
Joya de Nicaragua is adding a new vitola to the Cinco Décadas line: Cinco Décadas Fundador. The name "Fundador" translates to "Founder" and is a tribute to Juan Francisco Bermejo and Simón Camacho, two men attibuted with the rise of cigars in Nicaragua. It will be shown off at IPCPR 2019.