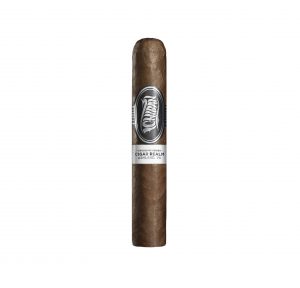 ROOM101 ICHIBAN EXCLUSIVE HEADED TO CIGAR REALM IN ASHLAND, VA
LOS ANGELES, CA – MARCH 12th, 2015 – Room101, the Los Angeles based luxury lifestyle brand owned by Matt Booth, is proud to announce its second release of the bespoke retailer exclusive series, the new Room101 Ichiban Roxxo. The second of the Ichiban Series, a 48 x 4, is headed to Cigar Realm in Ashland, VA and will be available for sale on April 1, 2015.
The cigar is medium-bodied and comprised of tobaccos from two different countries; a Habano wrapper from Ecuador, a Criollo 98 binder along with Corojo 99 fillers both from Nicaragua. Packaging for the Ichiban is inspired from previous Room101 releases and features tissue-wrapped cigars bound in decorative outer sleeves with the distinctive Sakura brand mark and a Japanese wave pattern. Ichiban, which means "first" or "number one", will be Room101's most tightly distributed and exclusive release to date. Only eight hand-selected retailers across the country are able to carry the line, custom developed in an exclusive size with each retailer limited to 1,000 boxes of ten cigars.
"This will be my second visit to Cigar Realm in the last six months and based on what I saw, I don't
expect them to have the Room101 Ichiban Roxxo for long. Scott and team have been great partners of
our brand for some time, it is an honor to be working with them on this project," said Matt Booth.
The Room101 Ichiban Roxxo 48 x 4 is set to retail for $7.35 per cigar and comes in 10-count boxes
priced at $69.95. To pre-order the Room101 Ichiban Roxxo, please visit: http://bit.ly/ichiban_cigarrealm
Matt Booth will host the kickoff event at Cigar Realm's Ashland location on April 1st from 4 to 8 PM.
ABOUT ROOM101:
Room101, founded by Matt Booth in Los Angeles, CA, has expanded far beyond its roots in custom
jewelry and offers a multitude of luxury goods ranging from custom instruments and leather goods
to knives and premium cigars. Over the years, Room101 has been featured in top lifestyle, fashion, and specialty magazines worldwide as well as making several appearances on major network television.
Room101 cigars are hand-built by AgroIndustrias Laepe, S.A. in Honduras and exclusively distributed by Davidoff of Geneva, USA. For order inquiries, please call 727-828-5400.
Visit Room101 on the web: www.room101brand.com