Cigar News: Toraño Family Cigars Acquired by General Cigar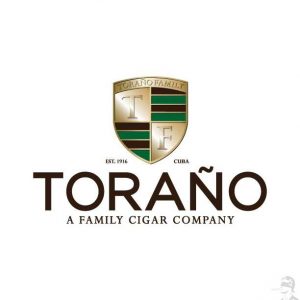 Richmond, VA — General Cigar Company today announced the acquisition of the Toraño Family Cigar Company brands. This acquisition will increase General Cigar's market share and enhance the company's product mix to deliver greater value and innovation to its retail customers and consumers. It will also allow General Cigar to further expand its exceptional portfolio of leading brands by offering opportunities within the company's international footprint, while presenting significant growth potential in the domestic market.
Spanning almost 100 years, Toraño Cigars has a vast history that encompasses every area of the cigar industry, from growing to manufacturing, to ultimately the creation of their own brands. Production of Toraño's portfolio including the popular Exodus, Reserva, Casa Toraño, Vault and Master Collections will remain unchanged.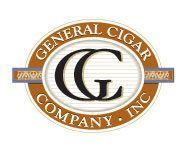 Dan Carr, president of General Cigar said, "The acquisition of the Toraño brands represents an opportunity for us to strategically expand our portfolio. Our companies have been intertwined for over 50 years and I look forward to working with Charlie Toraño on plans to celebrate the upcoming centennial and to carry forward the vision, passion and innovation that is synonymous with the Toraño name while also leveraging our resources to bring even greater excitement and reach to our trade partners and consumers."
"There is a long-standing and proud history of partnership between General Cigar and Toraño, dating back to my family's exodus from Cuba. There is no other company that I would rather have continue my family's legacy, and I look forward to seeing the Toraño brands prosper under General Cigar's expertise," said Toraño president Charlie Toraño.
The transaction will take effect on September 11, 2014.
About Toraño Family Cigar Company
Headquartered in Miami, Toraño Family Cigar Company was established as a leaf growing company in Cuba and spans over four generations. Following the Cuban revolution, the Toraño family grew tobacco in the Dominican Republic and later began manufacturing handmade cigars across Central America. Since the 1990s, Toraño developed its own portfolio of brands, best known for having complex blends featuring tobacco from many different countries of origin and taste profiles.
About General Cigar Company
General Cigar Co. is the leading manufacturer and marketer of handcrafted cigars for the premium market. Committed to delivering cigars of the finest quality, General Cigar's skilled artisans produce Macanudo®, Cohiba®, La Gloria Cubana®, Partagas®, CAO®, Punch®, Hoyo de Monterrey®, Excalibur® and several other leading premium brands in the company's Dominican, Honduran and Nicaraguan factories. In addition, the company cultivates proprietary tobacco which is used exclusively in its blends and has a dedicated R&D practice that develops new varieties of tobacco and revitalizes vintage seeds. General Cigar also operates Club Macanudo®, a cigar bar in New York City. In 2010, General Cigar entered into a joint venture agreement with Plasencia Group. Based in Richmond, VA, General Cigar sells through tobacconists nationwide and exports select products to 62 countries. For more information, please visit www.cigarworld.com.
® Macanudo, Cohiba, La Gloria Cubana, Partagas, CAO, Punch, Hoyo de Monterrey, Excalibur and Club Macanudo are registered trademarks of General Cigar Company.