Cigar Info:
At this years IPCPR trade show, Cohiba announced an extension to the Luxury Selection line with a new, limited edition vitola called No. 2. The new pareo shipped in October and is made with the identical, sublime blend of tobaccos that made Cohiba Luxury Selection. The blend begins in a primitive, equatorial African forest, where generations of the Meerapfel family have painstakingly cultivated a particularly refined Cameroon wrapper called Meerapfel African Gold. This extraordinary leaf is the stuff of legend, for the blood red soil yields an extremely rare tobacco that is a sight to behold as it is to smoke. Aged for five years, this ethereal tobacco comprises the very foundation of Cohiba Luxury Selection. The binder and filler leaves are hand-selected and carefully fermented in a proprietary process lasting four months before undergoing an additional six months of aging in rum barrels.
This cigar was reviewed blind (no bands) by a panel of at least 4 reviewers. They did not know what they were smoking beforehand. The scores are an average of all the reviewers' scores with outliers removed. All of our cigars reviewed are shipped to the panelists with Boveda packs to ensure optimal smoking experience.
Upon emerging from the artisans hands, the freshly-rolled cigars rest in special aging cases sprinkled with cedar shavings and tobacco leaves to enhance their flavor. Given the rarity of tobaccos and the amount of time it takes to create Cohiba Luxury Selection, only 1,000 boxes of the No. 2 frontmark have been made. The size for the Cohiba Luxury Selection No. 2 size is — 6" x 52. SRP per cigar is $38.00
Vital Stats: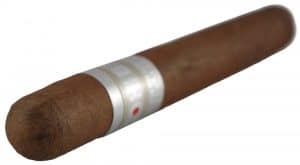 Vitola: Toro
Length: 6″
Ring Gauge: 52
Country of Origin: Undisclosed
Wrapper: Cameroon Meerapfel African Gold
Binder: Undisclosed
Filler: Undisclosed
Factory: General Cigar Dominicana
Blender: Jhonys Diaz and General Cigar Blending Team
Number of reviewers: 4—–Stefan (Stefan) Gregg (McGreggor57) Steve (ThaGreatWazoo) Jack (Jack_H)
Price: $38.00
Age: 3 Months
Release Date: July 2015
Contributed by: General Cigar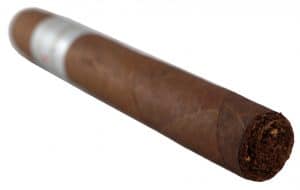 Initial Impressions
Appearance: 92
"This was a really nice looking cigar. Had a nice clean wrapper, a well-managed cap and very minimal veins throughout. Nice soft brown color with what appeared to be one solid leaf." –Steve (ThaGreatWazoo)
Aroma: 91
"Wrapper aroma is smoky and a bit maneurish. The aroma coming from the foot is sublime, exhibiting notes of gingerbread and well-cured tobacco reminiscent of the Fuente Anejos. Cold draw also exhibits gingerbread notes, something I have never encountered outside of the Fuente lines." –Stefan (Stefan)
First Third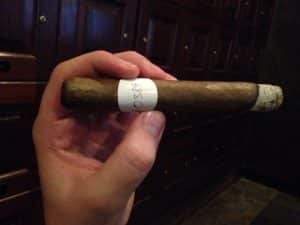 Flavor: 89
Strength: Medium
Body/Complexity: Medium
"Starts off with notes of cocoa, which are very soon replaced by a bright flavor profile driven by vegetal flavors hinting of green leaves and of fresh blossoms, backed by medium+ acidity. In the background, there are also hints of fresh oak, white pepper and thyme. Seems to be burning relatively fast, at the light end of medium-bodied, thus making for a pretty good smoke output that's never overwhelming. The vegetal notes tone down toward the end of the first third being replaced by very mild notes of cream and wood, and perhaps some mushroom hints too." –Stefan (Stefan)
"A little peppery coffee on the finish over predominately leather for the first inch or so. Eventually, a well balanced cedar develops. I'm not really getting a lot of flavors, but those present are working well together." –Gregg (McGreggor57)
Second Third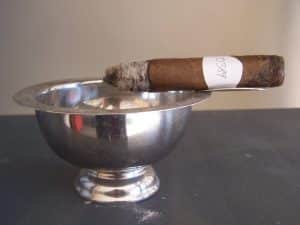 Flavor: 89
Strength: Medium
Body/Complexity: Medium
"The second third continued where the first third left off at. There was still a nice oaky aroma and flavor profile coming off of the stick. Slight hints of a leather still presented themselves. The retrohale picked up slightly in strength and provided a little heat to the senses." –Steve (ThaGreatWazoo)
"The draw has loosened a bit but not really significantly. It had developed to a recognizable flavor with a kind of nutty oaky flavor. It's been 30 minutes of fighting this draw, and in any other situation I would have tossed this much earlier." –Jack (Jack_H)
Final Third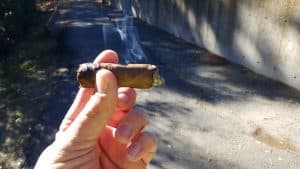 Flavor: 88
Strength: Medium-Strong
Body/Complexity: Medium
"The beginning of the last third brings the cocoa to the forefront again, together with more creaminess that is particularly noticeable on the finish. As the smoke progresses, it reveals more defined notes of wood and some green steminess. The stogie seems to be at its most focused during this final stage, finishing quite creamy." –Stefan (Stefan)
"Cedar and floral gives way to an increasing leather. A little chocolate now finds its way into the mix. Some back and forth in the balance of these flavors finish up the third." –Gregg (McGreggor57)
Overall Impressions
Draw: 92
"There was a nice draw to the cigar, which led me to believe it was well created. It was nice to just cut, light and go." –Steve (ThaGreatWazoo)
Burn: 90
"The burn was surprisingly smooth considering how fast the cigar smoked." –Jack (Jack_H)
Construction: 88
"While the binder remained intact, the wrapper cracked and split during most of the smoke." –Gregg (McGreggor57)
Overall Strength: Medium
Overall Body/Complexity: Medium
Overall Experience: 88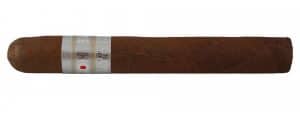 "An average smoke overshadowed by some construction issues." –Stefan (Stefan)
"This one was a bit one dimensional for my liking, although the flavors presented were solid and well balanced. The glimpses of coffee and chocolate were encouraging but never developed enough to add to the profile. A good cigar for the golf course." –Gregg (McGreggor57)
"This cigar was very good in my opinion. The overall oakiness coupled with the smoke coming off the cigar was quite nice and reminded me of sitting around the campfire. Kind of created a harsh bitter finish, however, an overall really nice cigar to smoke. Grab some of these with your favorite cocktail and enjoy." –Steve (ThaGreatWazoo)
"I am hoping to write this off as an outlier but this was a very non-enjoyable smoking experience. Regardless of if this is a one time thing, this is enough for me to not be tempted to smoke this again." –Jack (Jack_H)
–
Smoking Time (in minutes): 66
Reviewer

Appearance

Aroma

1/3

2/3

3/3

Draw

Burn

Constr.

Overall
Experience

Stefan
Stefan)
88
92
88
88
88
92
92
85
88
Gregg
McGreggor57)
90
90
88
88
88
90
90
87
88
Steve
ThaGreatWazoo)
92
95
92
92
90
92
90
90
90
Jack
Jack_H)
92
88
70
78
80
75
90
78
80
To view the complete scores and notes, click here.
–
Blind Cigar Review: Cohiba | Luxury Selection LS No. 2
Blind Cigar Review:
Cohiba
| Luxury Selection LS No. 2