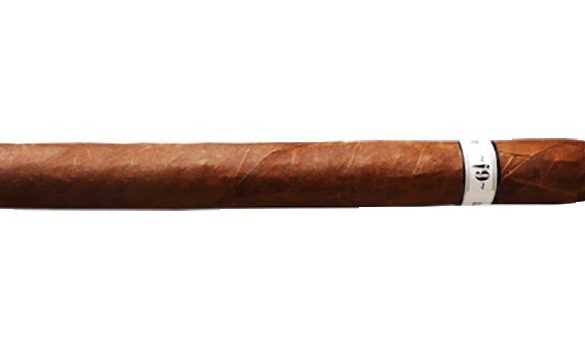 Blind Cigar Review: Illusione | F9 Finesse Vital Stats: Vitola: Lonsdale Length: 6.25″ Ring Gauge: 44 Country of Origin: Honduras...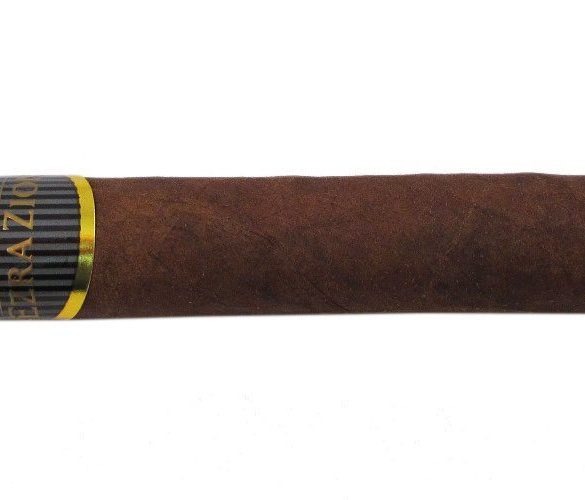 "This cigar was truly great. I smoke a lot of good cigars for this site, but this one stands out above the rest. This is one of the best I have smoked for the site, and it deserves one of the highest ranking we have given. I hope the other reviewers shared my experience. I will be buying a box of whatever this is, assuming I can. The cigar takes you through a journey around the flavor wheel, never getting dull, never getting bitter, never disappointing you. This was a pleasure to smoke, and I wouldn't hesitate in recommending a box." -Emmett (rhetorik)
"I enjoyed this cigar a lot. It's one of the few cigars that I've smoked lately that I smoked down to a point that I almost burned my fingers. At no point was I disappointed or wishing I was smoking something else. A really good cigar!" -Paul (pmr1010)
"If you are looking for a powerhouse cigar that offers sweet undertones and a smooth, crisp retrohale, this is for you. Definitely not for the weak at heart. This cigar is everything a smoker who enjoys full flavored smokes could ask for. Ready to smoke right when I got it, this cigar needs little rest to allow it to fully mature into an after dinner delight. Definitely grab some of these if you want to challenge your palate to a fistfight full of potential and destruction. Excellent cigar." -Steve (ThaGreatWazoo)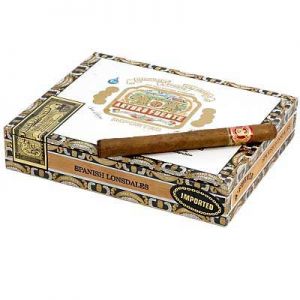 Vital Stats: Vitola: Lonsdale Length: 6.5″ Ring Gauge: 42 Country of Origin: Dominican Republic Wrapper: Cameroon Binder: Dominican Republic Filler:...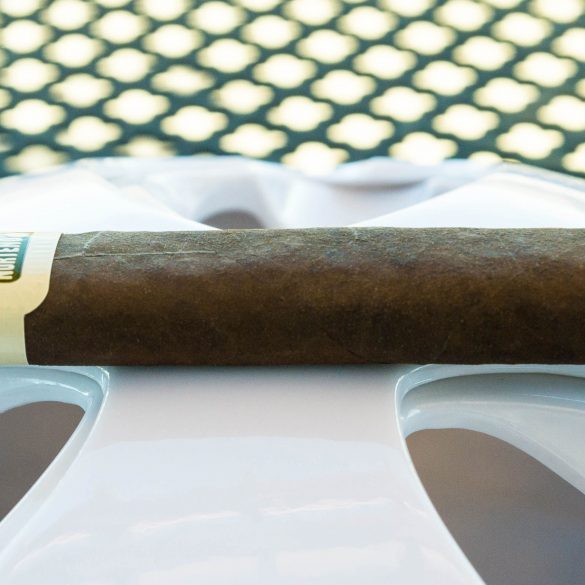 This was an excellent cigar. I enjoyed all of the flavors, they were complex and balanced, and had enough transitions to make it different in each third. The burn and draw were flawless along with construction. The flavors were full while the strength was only a medium, just how I like 'em. I will be asking for a box of these for Christmas. I give this a personal score of 94.
"Overall, the cigar was great in every aspect. The flavors were great with an amazing complexity and transitions. Also, well constructed with a great burn and draw. Definitely will be getting a few of these." -Sandeep (Djangos)
"Ok...I like lonsdale and Lancero cigars but this was a very good cigar. It had depth of flavor and was very interesting. Construction was excellent, and the performance was really exemplary. I will gladly recommend this to anyone who is ready to move from mild to medium. Now to find out what it is so I can buy a box!" -Jason H. (Jokey Smurf)