"I was very surprised by this stick. After the light aromas on the prelight, the cigar was full of great flavors. It was very cubanesque from the look and vitola to the flavor. I would love to smoke this in the morning with a cup of coffee. The stick had a couple of faults but was easy to overlook because the flavor was so good. I even nubbed this thing all the way down." -Matt (Mattehh)
I have been really impressed with many of the cigars released under the Room 101 brand name, and the Chief Cool Arrow is also impressive. The cigar is not only beautiful and interesting in the design, but it is well made and classically constructed. The flavor profile is in good company with the overall design. Bold, but classical. No harshness or overpowering notes ever came through the profile, and it was pleasant to smoke. Not boring or lackluster, but still some subtle nuances that kept me interested and excited to see what the next puff would bring. I recommend this cigar and am looking forward to trying the other vitolas.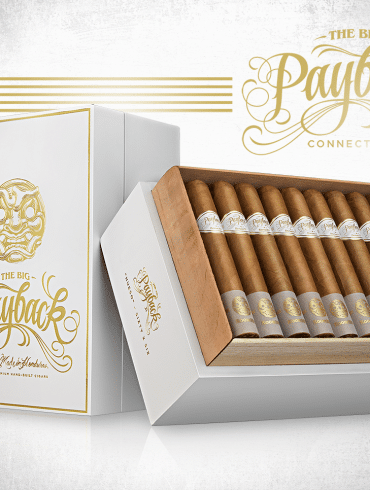 LOS ANGELES, CA – JANUARY 25, 2016 – Room101, the Los Angeles based luxury lifestyle brand owned by Matt Booth, has announced a new extension to its best-selling franchise, the new Room101 Big Payback Connecticut. The Big Payback, which first launched as a Nicaraguan Puro in May 2014, has become a very popular "everyday smoke" for those seeking big flavor at a big value.
LOS ANGELES, CA – SEPTEMBER 21st, 2015 – Room101, the Los Angeles based luxury lifestyle brand owned by Matt Booth, is proud to announce the latest addition to their bespoke retailer exclusive series, the new Room101 Ichiban Monstro. The sixth release in the Ichiban Series is a beefy 60-ring gauge format developed for Tinderbox in Waldorf, Maryland is currently available for sale.
"I enjoyed this cigar, it was mild enough to be enjoyed as your 1st cigar of the day with some coffee. There were enough transitions to hold my attention with cream, cedar and some cinnamon. " -Mickey T. (irratebass)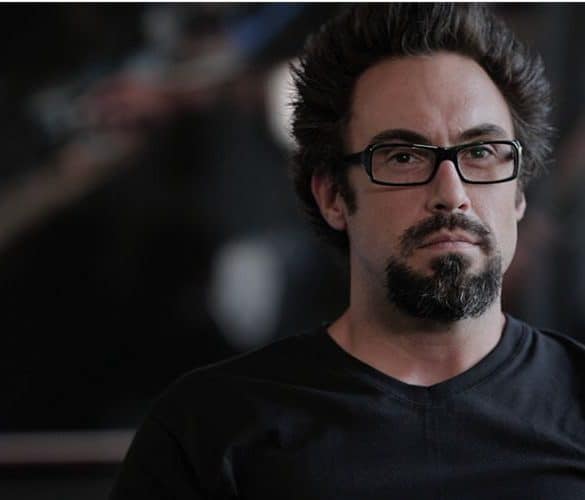 In an industry farewell of sorts, Matt Booth, owner of the Room101 series of cigar brands, told Cigar Aficionado that he's leaving the cigar business, severing ties with Davidoff of Geneva, the Swiss cigar corporation that distributed his cigar lines for nearly eight years. Now, the brands are in his hands and he's not quite sure what's going to happen next. One thing Booth is sure of is that he's taking a hiatus from the cigar industry to focus more on his jewelry business (also called Room101). As of now, he says he doesn't know if—or when—he'll return to the world of cigars.
"I really enjoyed this cigar and would very much so enjoy to be able to experience this premium cigar offering again. While not being the most complex cigar it provided great flavors throughout. The retro was where this blend is at with the pepper, cream, cedar and floral notes. Finish was clean AF. The petite robusto vitola is a favorite of mine and would work great in colder climates. Pick up this cigar and smoke it because Momma always said, "what is here today could be gone tomorrow." Applause." -Matt C. (Big Matt)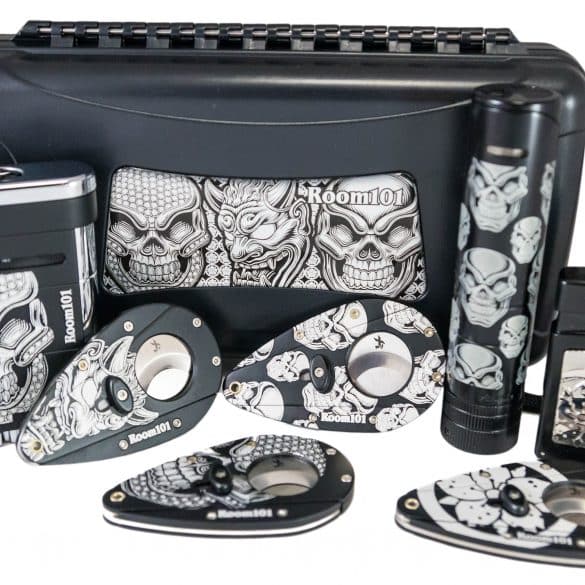 The Room 101 Collection from Xikar was unveiled at this years IPCPR Trade Show in New Orleans. Xikar has given Blind Man's Puff and it's readers a closer look at the collection, and a chance to win one of the pieces! Take a look at the detail pictures, then below that enter the contest through various social media outlets to win one of 5 Xikar Room 101 Products.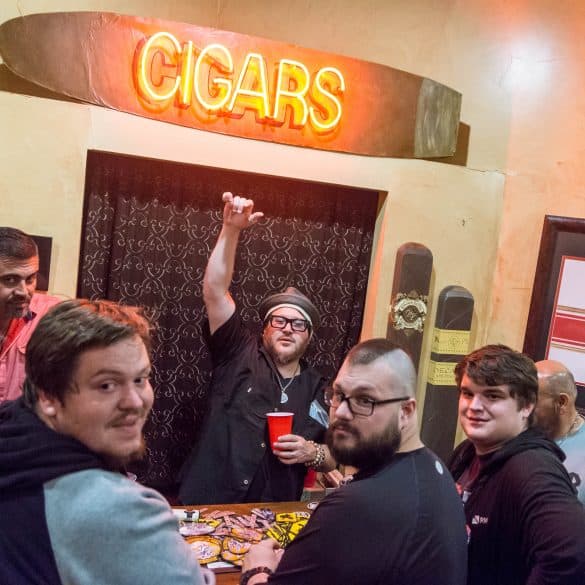 The Rocky Mountain Cigar festival is always a great event with good people, and awesome vendors. It has been growing steadily since it's inception in 2011. Unfortunately I was deathly ill last year and wasn't able to attend and see the new venue. This year I was feeling great and ready to smoke, and it didn't disappoint. Joined by our panelist Jack, we conquered almost the entire festival.