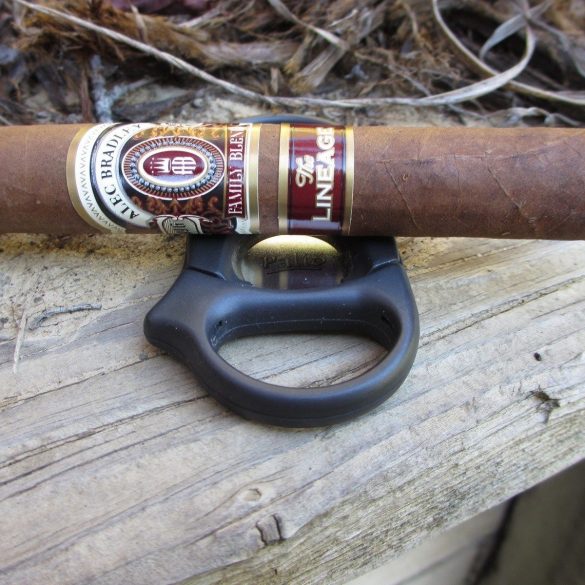 This line was made to commemorate company president Alan Rubin's sons, Alec & Bradley, who became of legal smoking age in 2014. The Lineage Robusto is 5 1/4x52 and carries an MSRP of $6.75 per cigar.
"This cigar was kind of a roller coaster, it started off good, got better, and then fell flat. I would smoke another if offered, but I wouldn't purchase any." -Alan (Eulogy)
"A textbook case of complexity and transitions, starting mild-to-medium and finishing medium-strong while hitting most of the flavors one would expect on the way. Hands down the best BMP smoke I've experienced to date." -Stefan (Stefan)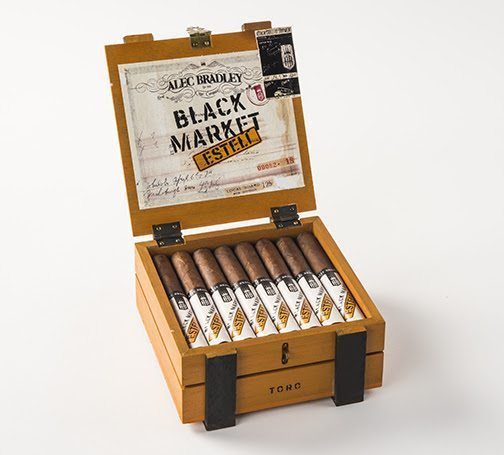 FT. LAUDERDALE, FL. – For the first time in two years, Alec Bradley Cigar Co. has announced the global release of two premium cigars. Prensado Lost Art and Black Market Estelí are iterations of two of Alec Bradley's most popular cigar lines and will be unveiled during the 2017 International Premium Cigar and Pipe Retailers (IPCPR) show.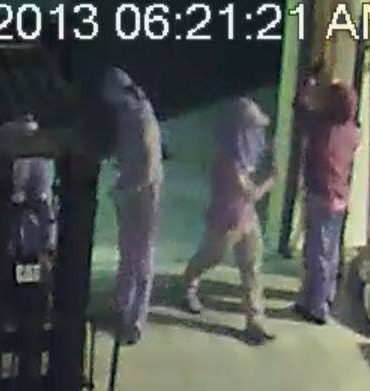 Cigar News: Alec Bradley Warehouse Burglarized Alec Bradley Cigars Posted: September 16, 2013 Source: Alec Bradley's Facebook Page This explanation was...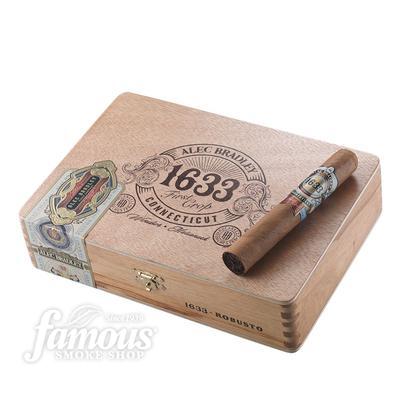 Easton, PA -- Famous Smoke Shop is a leading online distributor of discounted premium cigars. The company specializes in offering the web's widest selection of cigars at the lowest prices. As part of their continued commitment to excellence and serving those who enjoy fine cigars, Famous has just announced the release of the new Alec Bradley 1633 which is now available for sale exclusively through their online store www.famous-smoke.com.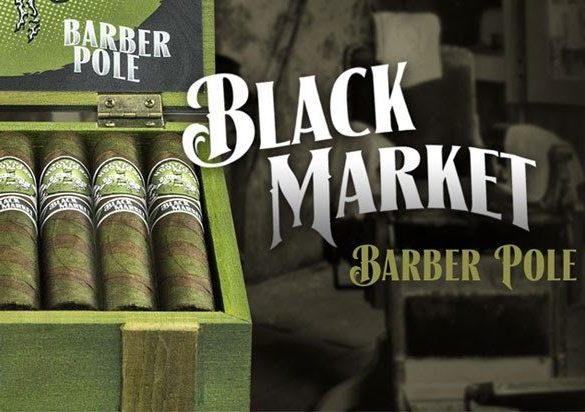 Hollywood, FL – February 8, 2016 – "Filthy is more satisfying" is what they will be saying about Alec Bradley Cigars' 2016 release of their limited edition, Black Market Filthy Hooligan, when they arrive in retail cigar stores on March 17th. With only 2,000 boxes made, this year they've gone full-tilt with a new barber pole wrapper and a more full-flavored blend than the 2015 edition. Released annually on St. Patrick's Day since it was introduced in 2013, fans of the brand may not recognize it at first. Using the traditional candela wrapper and swirling it around a three nation filler & binder core with a dark Nicaraguan Jalapa wrapper, the result is a stunning new taste experience at every level.
"A really enjoyable smoke the entire way through. It reminded me of a fresh Anejo, or La Palina Maduro. I would definitely recommend enjoying this as a morning smoke with a nice cup of coffee." -Jeff (ExpendableYouth)
Fans of the Alec Bradley Black Market line will soon have another reason to smile.  The Black Market Illicit TAA Exclusive is shipping now to retailers nationwide. The production of this new offering from Alec Bradley was first announced in March during the 49th Annual Tobacconist Association of America's Meeting.