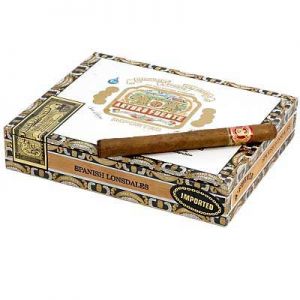 Vital Stats: Vitola: Lonsdale Length: 6.5″ Ring Gauge: 42 Country of Origin: Dominican Republic Wrapper: Cameroon Binder: Dominican Republic Filler:...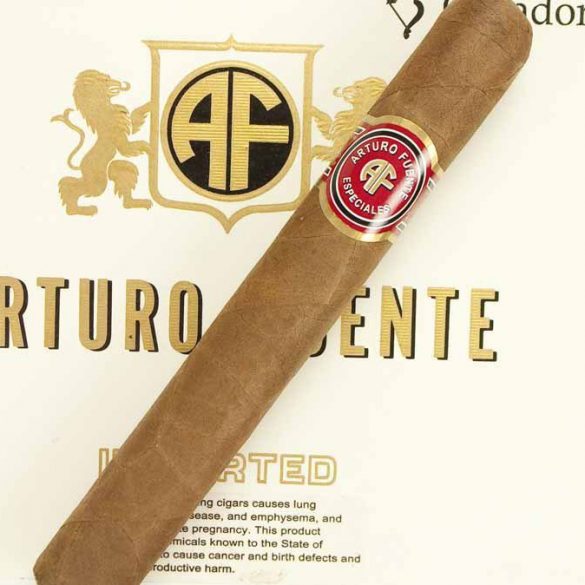 Arturo Fuente | Especiales Cazadores Natural Vital Stats: Vitola: Toro Length: 6″ Ring Gauge: 50 Country of Origin: Dominican Republic...
The cigar market has plenty of special cigars to choose from. If you are looking for a cigar to celebrate a special occasion or you just want to treat yourself, I highly recommend the ESG especially in this vitola. Something about this size seems to be just the right combination for a perfect burn and great combination of flavor and strength. Since these cigars already have a good amount of age, you don't need to let them sit in your humidor for a long time before they are in the zone. Smoke them now. They are in the zone now. You will be pleased with the refined, smooth, flavorful, intense, complex, and rich flavors that only improve as the burn progresses.
This cigar was so much better after a couple months of rest. When I first smoked it, I knew it was good, but not as special as I hoped. This time it was special. This 20th Anniversary Opus is nothing like the regular opus. It is medium bodied and nuanced, not in your face strength. The construction was almost perfect and the flavors were balanced. I only look forward to how this will age years on. Definitely recommend if you can find them.
This cigar while the first two thirds had a similar profile this for sure wasn't a bad thing.   Enjoyed this cigar from beginning to end and always happy for that next puff.    I have smoked plenty of the Julius Caesar in other sizes and have to say this perfecto was a treat.   If you have a Diamond Crown lounge near you pick one up!