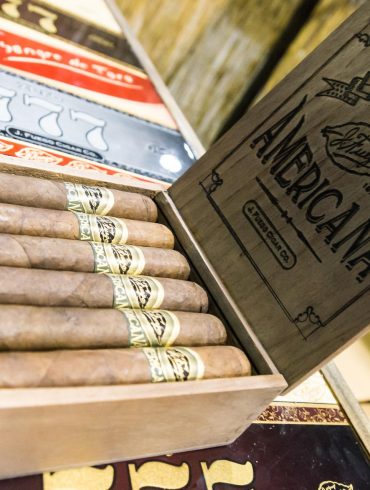 This year, we decided to give you a tour of the show through the pictures we took while we were there. Some are of new items, and some are just things we thought were interesting. These manufacturers were not sharing booth space, we just combined them into a single slideshow due to the number of pictures we had from each.
The "Fuente Family Affair" event hits South Florida this October 25, 2014 (Miami, FL) August 21, 2014— Miami is no...
This cigar was so much better after a couple months of rest. When I first smoked it, I knew it was good, but not as special as I hoped. This time it was special. This 20th Anniversary Opus is nothing like the regular opus. It is medium bodied and nuanced, not in your face strength. The construction was almost perfect and the flavors were balanced. I only look forward to how this will age years on. Definitely recommend if you can find them.
Daniel Marshall has announced a new cigar in partnership with Carlos "Carlito" Fuente called the XXXVIII (38th) Anniversary. The cigar debuted at at A Special Charity Dinner for Climate Action in Kitzbuhel, Austria. The event took place at the Daniel Marshall Cigar Lounge.
"I really enjoyed this cigar. There were enough transitions to keep me engaged and I found the experience effortless which is hugely important to me. " -Alan (Eulogy)