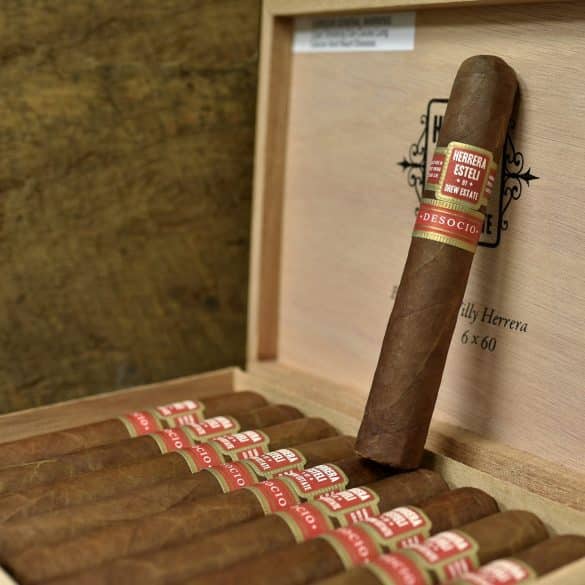 Drew Estate today announced the release of Herrera Estelí DeSocio.  It is an exclusive vitola for Alliance Cigar, a premium cigar wholesale distributor based in New York. The Herrera Estelí DeSocio is a 6 x 60 vitola with an Ecuadorian Habano wrapper, Honduran binder, and filler from Nicaragua, in 10 count boxes with an MSRP of $8.60 per cigar.
Drew Estate announced today that two of their limited edition Herrera Estelí Lanceros would be returning in 2021: Herrera Estelí Habano Lancero and the Herrera Estelí Connecticut Broadleaf Lancero. These will now be exclusive to the Drew Diplomat Program. The Herrera Estelí Lanceros will officially debut during Drew Estate's Freestyle Live: Special Edition, which airs on Thursday, May 6th, from 7 p.m. to 9 p.m. Eastern on Drew Estate's Facebook Live page facebook.com/drewestatecigar.
"This was a thoroughly enjoyable smoke that I could recommend to anyone that enjoys medium bodied and flavorful cigars. The flavor profile of light brown sugar, spices, and figs were very enjoyable as they each took turns highlighting themselves. Definitely a box where the smoke that I would buy multiples of!" -John A. (Bostoneo)
Today, Drew Estate has announced the pre-release of the Liga Privada No. 9 CORONA VIVA exclusively for the Cigars International Super-Store in Hamburg, Pennsylvania. The event is the 15th annual CIGARfest. The #9 Corona Viva has the same Connecticut River Valley Broadleaf Oscuro Wrapper, Plantation grown Brazilian Mata Fina Binder, and Nicaraguan and Honduran Fillers as the original blend, but like the Undercrown Corona Viva, released in 2012, has increased Ligero for a stronger cigar.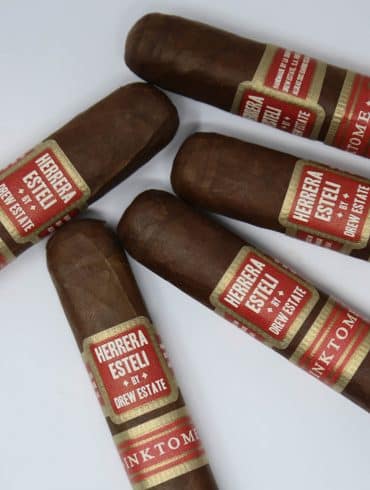 Friday, December 1, 2017 — Miami, FL- Drew Estate announces today the launch of the second release of Herrera Estelí Inktome, the Exception. The Herrera Esteli Inktome is a Tienda Exclusiva or shop exclusive for smallbatchcigar.com.
"I enjoyed the change in personality of this cigar. The beginning was a nice start with a sweet smell and flavor only to give way to a bolder, bit stronger flavoring. A peppery flavor emerged in the middle but dissipated towards the end. Overall, a pleasant experience, none like I have ever experienced." -Eric (smalls29)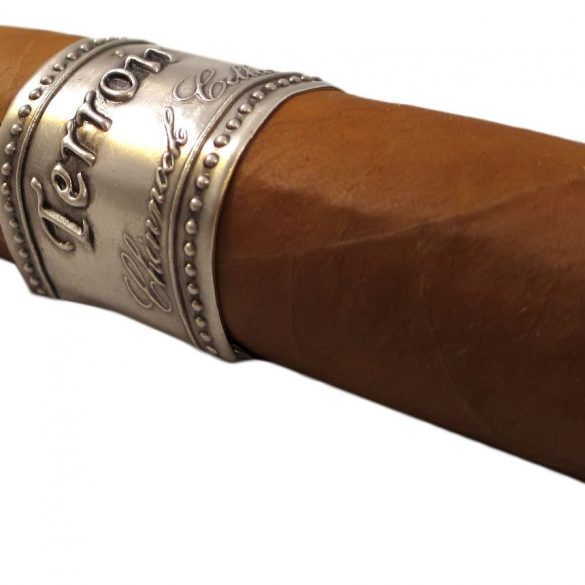 "I really enjoyed this cigar, the flavor shifts were outstanding and the spice kept me on my toes. I would definitely buy at least a five pack of these. The performance technically was almost perfect, I never had to think about it after lighting it. The dynamic flavor profile may not be for everyone or all the time, but for me it was a fun ride." -Emmett (rhetorik)
"Any experienced cigar smokers should be on the lookout for this cigar. For me, this was a fine specimen in appearance, and was a supreme way to spend 90 minutes of my busy life. I could gladly make this a regular part of my smoking rotation." -Jason H. (Jokey Smurf)
Today, Drew Estate announced that they would be rebranding their Herrera Esteli lines as well as releasing two new line extensions. The two new versions are the Herrera Esteli Brazilian Maduro and Herrera Esteli Miami. The entire line will be shown off later this week at the IPCPR trade show.